Lonely? Powerless? Read the updated version of "How To Win Friends and Influence People" for a Republican packed Supreme Court.
Mingle with judges appointed for life who have "told us where we can pray, picked our President, allowed billionaires to buy elections and made choices of life and death". Influence the laws they write that the rest of us have to live by. These judges
You'll learn about "along-obscure society recently found itself in the spotlight after the anti-abortion leader, after the Rev. Rob Schenck, told the NYT how he had made the society and its events part of his campaign to embolden the justices to take unapologetic stands against abortion." – NYT
It's not cheap though. "Trustees of the nonprofit are expected to give at least $5,000 a year, "patrons" give between $12,500 and $25,000, and "benefactors" give more than $25,000." Hey! What's a few thousand dollars when you can be friends with Supreme Court Justices in America's most powerful, least accountable government institution…"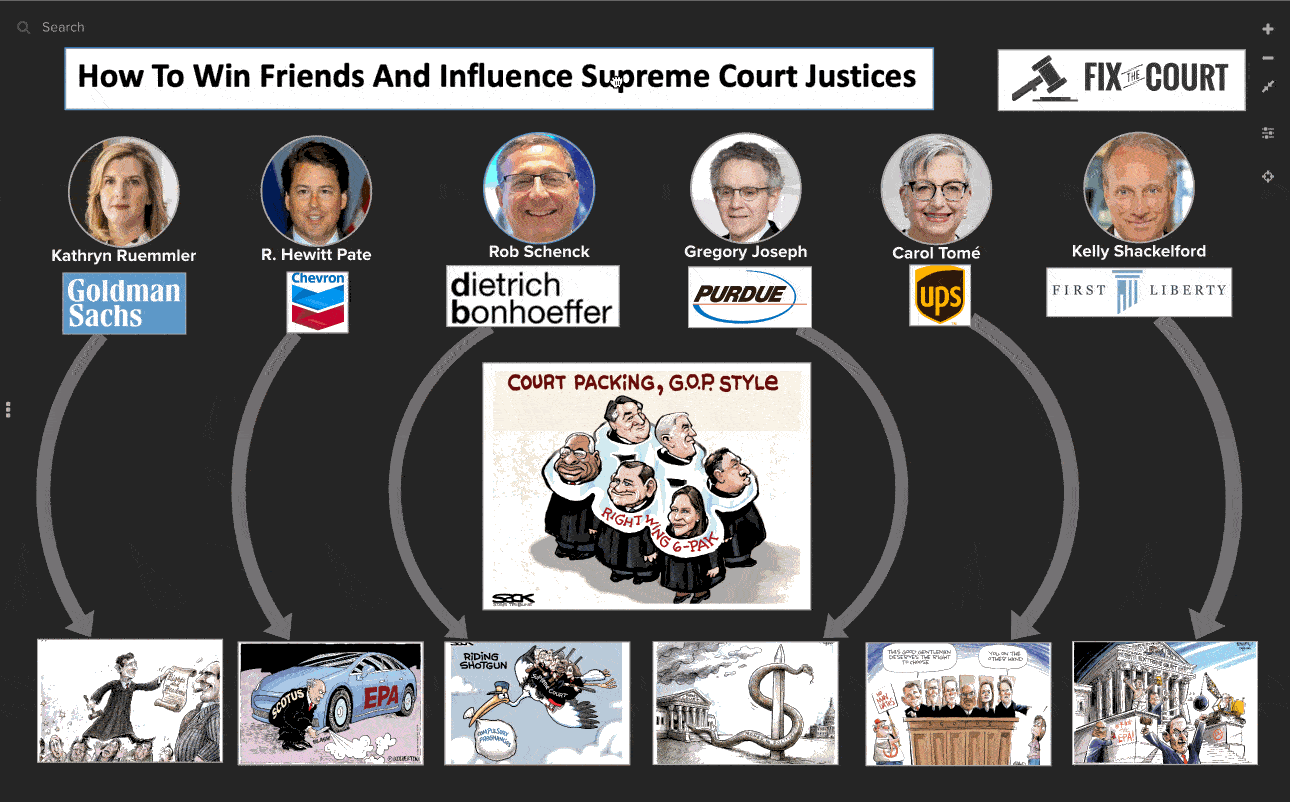 Supreme Court Historical Society
A Charity Tied to the Supreme Court Offers Donors Access to the Justices. The Supreme Court Historical Society has raised more than $23 million in the last two decades, much of it from lawyers, corporations and special interests… the years the society has also become a vehicle for those seeking access to nine of the most reclusive and powerful people in the nation.
… at least $6.4 million — or 60 percent — came from corporations, special interest groups, or lawyers and firms that argued cases before the court… of that, at least $4.7 million came from individuals or entities in years when they had an interest in a pending federal court case on appeal or at the high court, records show. The donors include corporations like Chevron, which gave while embroiled in a 2021 Supreme Court case involving efforts by cities to hold the oil company accountable for its role in global warming." – NY Times
Fix The Court
"They've told us where we can pray, picked our President, allowed billionaires to buy elections and made choices of life and death. Nine judges appointed for life to a court that makes its own rules and has disdain for openness and transparency. The Supreme Court – America's most powerful, least accountable government institution…" – Fix The Court
Fix the Court is a nonpartisan, 501(c)(3) organization (EIN: 86-1840317, effective Feb. 2021) that advocates for non-ideological "fixes" that would make the federal courts, and primarily the U.S. Supreme Court, more open and more accountable to the American people. Learn more about the reforms they're pursuing.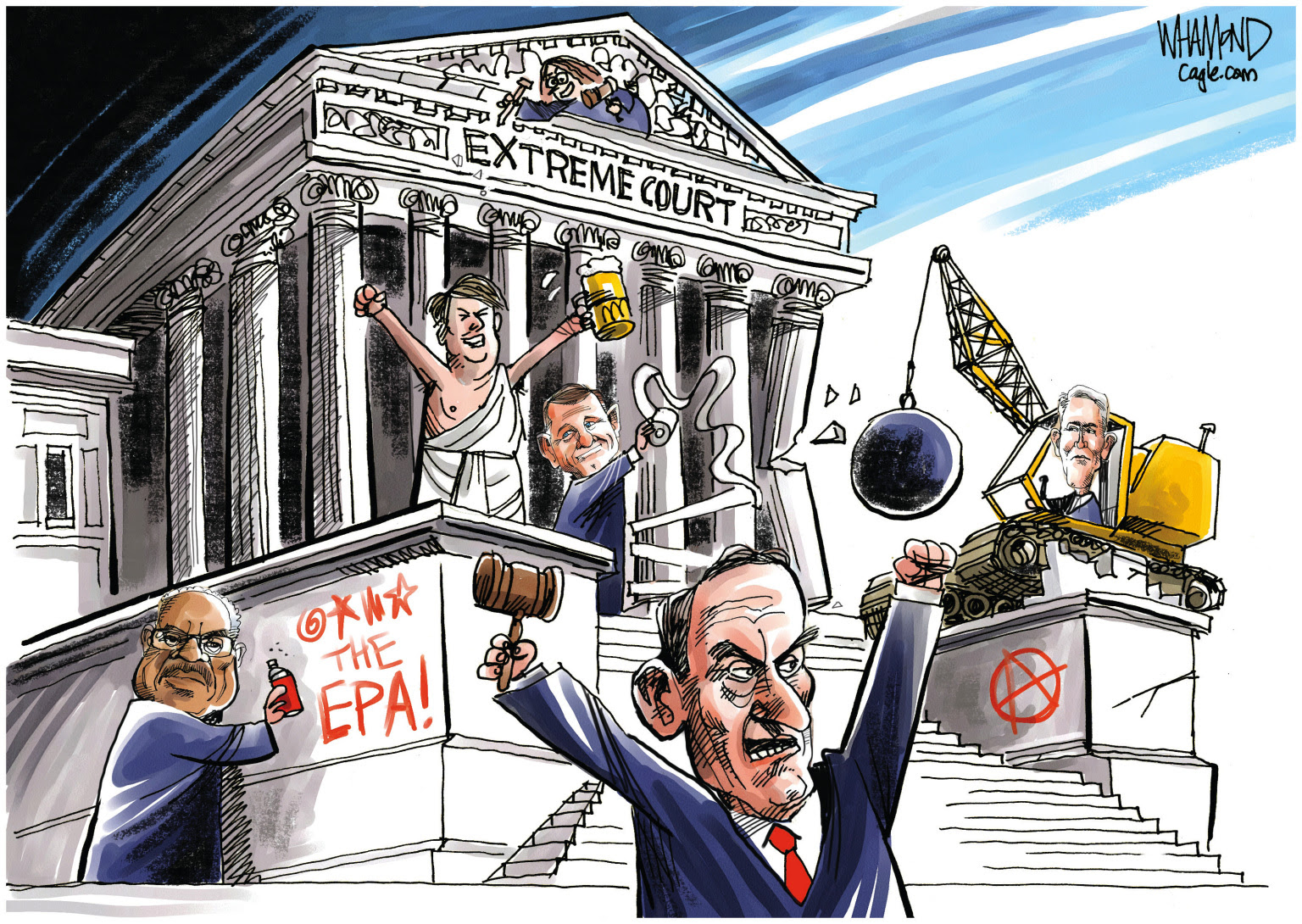 Six simple fixes to an out-of-control court
Media and Public Access. Supreme Court justices should continue live-streaming argument audio post-pandemic and one day soon allow cameras. They should remove the fence from, and end their demonstration ban on, their front plaza. They should maintain their papers and release a portion of them to the public the same way former presidents do. Access to filings in the lower courts should be free and not the current $0.10 per page.
Code of Ethics. Supreme Court justices should promulgate and follow a formal code of ethics like all other federal judges.
Term Limits. Supreme Court justices should serve no longer than 18 years, after which they'd serve on lower courts and/or fill in on SCOTUS when there's an unexpected vacancy.
Stocks and Recusals. Supreme Court justices should not own individual stocks and should generally be more thoughtful about potential conflicts of interest. Lower court judges should, as well.
Financial Disclosures. Supreme Court justices should submit detailed financial disclosure reports each year and publish them online like top government officials in the other two branches. They should be subject to the same travel and gift reporting rules as members of Congress and the executive branch. Lower court judges should, as well.
Public Appearances. Supreme Court justices should advise the public of their appearances outside of the court and allow media coverage for most of them.
TakeAway: Fix the Supreme Court to hold the Justices accountable to the people whose taxes pay their salaries.
Deepak
DemLabs
DISCLAIMER: ALTHOUGH THE DATA FOUND IN THIS BLOG AND INFOGRAPHIC HAS BEEN PRODUCED AND PROCESSED FROM SOURCES BELIEVED TO BE RELIABLE, NO WARRANTY EXPRESSED OR IMPLIED CAN BE MADE REGARDING THE ACCURACY, COMPLETENESS, LEGALITY OR RELIABILITY OF ANY SUCH INFORMATION. THIS DISCLAIMER APPLIES TO ANY USES OF THE INFORMATION WHETHER ISOLATED OR AGGREGATE USES THEREOF.
Visually Speaking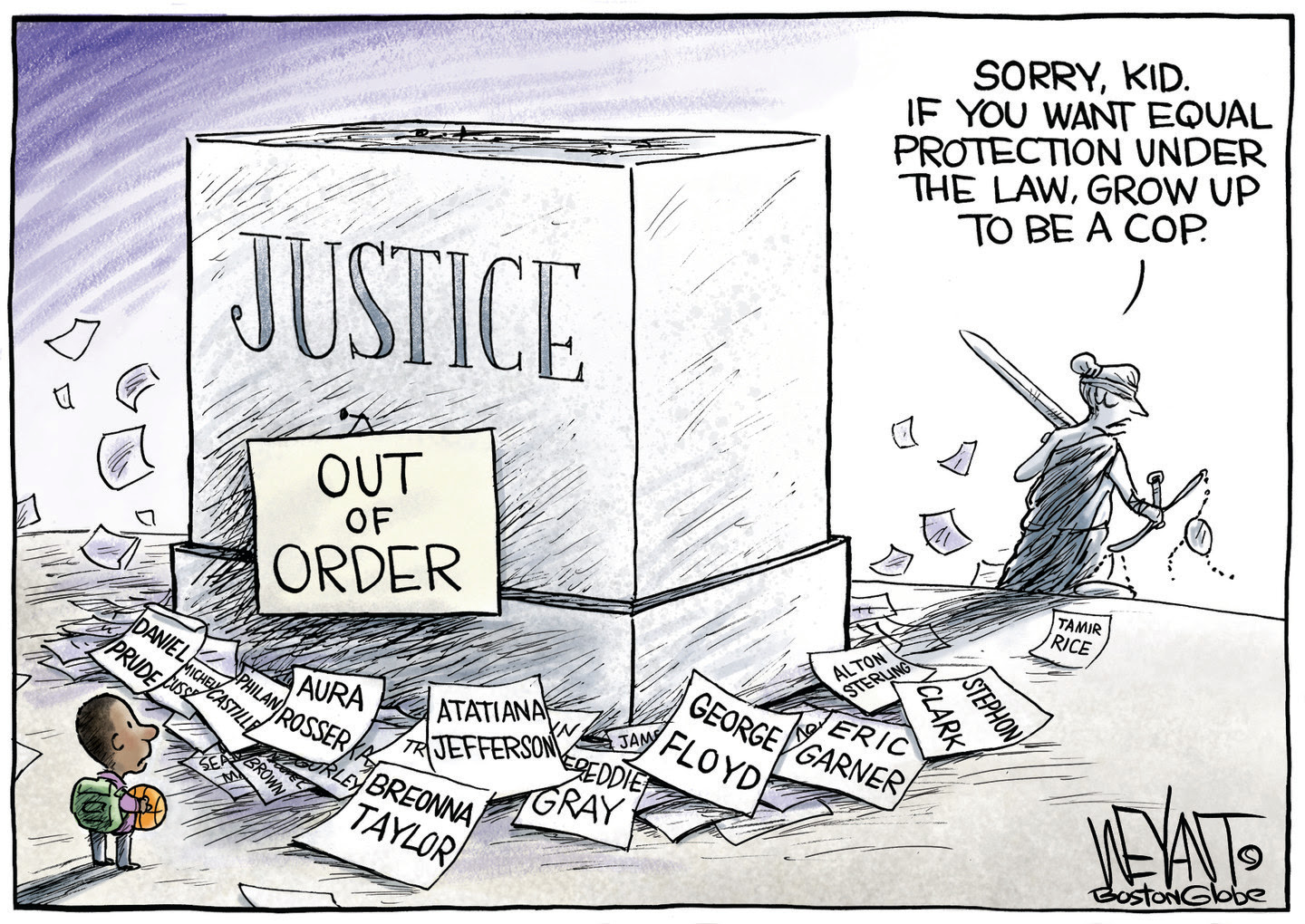 Reposted from Democracy Labs with permission.
---
DemCast is an advocacy-based 501(c)4 nonprofit. We have made the decision to build a media site free of outside influence. There are no ads. We do not get paid for clicks. If you appreciate our content, please consider a small monthly donation.
---