INFORM  CONNECT  INSPIRE  RESIST
Prescott Indivisible is a non-partisan community which seeks to promote a progressive and inclusive agenda in support of human rights and the environment.
---
Prescott Indivisible ZOOM Holiday Party
Thursday, Dec 3rd,  6-7:30 pmJoin us for a Holiday Party with music, a game with prizes, a chance to connect and celebrate.
Register in advance for this meeting:
https://us02web.zoom.us/meeting/register/tZAtcO-urzsrHt0xm8UnNzSzpHVEZvLU-gaA
 After registering, you will receive a confirmation email containing information about joining the meeting.

Steering Committee elections in February 2021:
If you would like to become involved in our organization, either as a new member of the steering committee or in another role that highlights your special skills and talents, please send Mavis Brauer an email at chair@prescottindivisible.org.
Prescott Indivisible has an opening for the volunteer position of backup treasurer. You will be working with the treasurer. Please send a short email with your qualifications and availability to Jane Doyle at treasurer@prescottindivisible.org. Please respond before December 21st.
Prescott Indivisible supported our endorsed candidates before the election and we reached over 20,000 voters. Although not all of our candidates won, each time we support a progressive voice on the ballot, we increase our chances of winning an election in the future. All of this support is paid for from donations. Since we can't meet in person and pass the "tupperware pitcher"  at our meetings, the Steering Committee requests that you support our work and donate on our website, prescottindivisible.org. Thank you for your generosity.

Arizona Mask Protocol Citizen Call to Action!
Prescott Indivisible, in cooperation with other Indivisibles in Arizona and organizations around the state, is organizing a statewide Mask Protocol Citizen Call to Action. (FYI "mask protocol" is the new politically correct term for "mask mandate" which sounded like we were ordering people around.) Starting on December 7, the anniversary of the attack on Pearl Harbor, we are going to call, email, text, tweet and post on Facebook that we want Governor Ducey to require the wearing of masks while in public. See information below.
---
UPCOMING EVENTS
NAZCCA PRESENTS: Climate Change Impacts on Human Health 
TONIGHT–Wednesday, December 2nd, 6pm
An overview of climate change's impacts on human health, along with suggestions for preparation and action    
REGISTER HERE
---
ARIZONA MASK MANDATE CALL FOR ACTION:
As of December 1st, thirteen states have not required mask mandates. Arizona is one of them. Only six of Arizona's fifteen counties require masks and not every city requires masks. This haphazard approach does not control the spread of COVID and puts every Arizonan, our economy, tourism, and our health care system at increased risk from higher surges of infection, hospitalizations and death.
University researchers say the current surge in the coronavirus outbreak will present Arizona with a hospital crisis that could become a disaster unless the state takes steps such as ordering a three-week stay-home shutdown and implementing a statewide mask mandate.READ THE STORY HERE
Swamp Governor Ducey's Office on Monday, Dec 7th
Ask the Governor to immediately implement a mask protocol for ALL of Arizona.
Then post a request to the Governor's Facebook page and send him a Tweet.
Mail a letter or postcard by USPS by December 3, 2020.
Repeat this action on Dec 8th, 9th and etc. Share this request.
Suggested wording:
Start message with something personal about yourself.
Arizona is experiencing a significant surge in COVID-19 infections that shows no sign of slowing. Only six of Arizona's fifteen counties require masks. ASU's Bio Design Institute and the University of Washington's Institute for Health Metrics are predicting that Arizona will have a significant death rate if no additional public health measures are put in place. Current estimates predict that hospitals will run out of ICU space and staffing by the first week in January or sooner. I urge you to immediately implement a state-wide mask protocol as an additional public health measure to contain and manage the spread of this virus. Keeping Arizonians and our visitors safe is vital to the safety of our citizens, our economy, tourism, and health care systems. Thank you for your consideration.
SEND YOUR COMMENTS TO:
Contact Form Link: https://azgovernor.gov/engage/form/contact-governor-ducey
Email Address: engage@az.gov
Phone: 602-542-4331 Phoenix 520-628-6580 Tucson
Mailing Address: 1700 West Washington Street , Phoenix, AZ 85007
Twitter Handle: @dougducey https://www.facebook.com/dougducey
---
---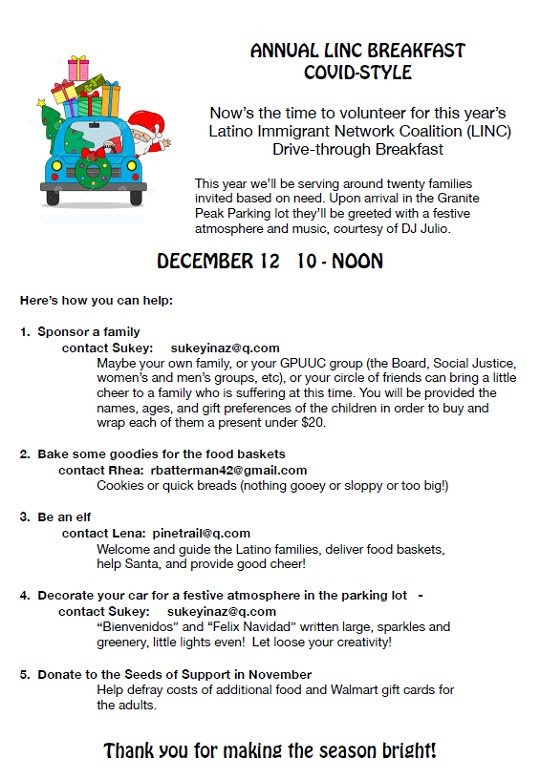 DONATION LINK…Please specify SOS
---
WE BEAT TRUMP. NOW, LET'S SAVE DEMOCRACY.
 HOW YOU CAN HELP WIN IN GEORGIA AND TAKE BACK THE SENATE
---
Fauci Awards— HERE
Trump Library— HERE
---
AZResist is an independent calendar covering
civil rights and progressive politics across Arizona.
CONTACTS
PRESCOTT INDIVISIBLE
prescottindivisible.org Calendar of Events HEREEmail info@prescottindivisible.org
Prescott Indivisible onYouTube
Start a discussion on:
TWITTER:@IndivisPrescott
FACEBOOK:  (Public page) / (Closed group)
CONTACT
NATIONAL, STATE, AND LOCAL REPRESENTATIVES
National
SENATOR MARK KELLY
PO Box 27202, Tucson, AZ 85726
https://markkelly.com
https://www.facebook.com/CaptMarkKelly/
SENATOR KRISTEN SINEMA
825 B&C Hart Senate Office Building Washington DC 20510
(202) 224-4521
contact@sinema.senate.gov
SENATOR MARTHA MCSALLY
B40D Dirksen Senate Office Building Washington DC 20510
202-224-2235
contact@mcsally.senate.gov
REPRESENTATIVE PAUL GOSAR
2057 Rayburn HOB, Washington, DC 20515 202-225-2315
6499 S. Kings Ranch Rd. #4, Gold Canyon, AZ 85118 480-882-2697
220 N. 4th St., Kingman, AZ (by appt. only)
122 N. Cortez St., Suite 104, Prescott, AZ 86301 928-445-1683
http://paulgosar.house.gov/contact/
Arizona
GOVERNOR DOUG DUCEY
State Capitol, 1700 West Washington Street, Phoenix, AZ 85007 602.542.4331
http://azgovernor.gov/governor/form/contact-governor-ducey
Legislature http://www.azleg.gov/
Senator Karen Fann kfann@azleg.gov 602-926-5874
Rep. Noel Campbell ncampbell@azleg.gov 602-926-3124
Rep. Steve Pierce spierce@azleg.gov 602-926-5584
Prescott
MAYOR GREG MENGARELLI
201 S. Cortez St. Prescott 928.777.1248
---
DemCast is an advocacy-based 501(c)4 nonprofit. We have made the decision to build a media site free of outside influence. There are no ads. We do not get paid for clicks. If you appreciate our content, please consider a small monthly donation.
---