Did you miss the May General Meeting?
Speakers:
Diane McQueen – Stop Dark Money
Eric Moore – Candidate for Prescott City Council
Prescott Indivisible Team Updates
Thanks to your generous donations,
National Indivisible matched $500!
THANK YOU FOR YOUR SUPPORT!
---
Arizona Independent Redistricting Commission
Hires Mapping Consultant in Split Vote
On May 4, 2021, in a 3 to 2 vote, the Arizona Independent Redistricting Commission hired the Timmons Group and National Demographics Corporation (the same group that oversaw the Arizona 2001 redistricting). The National Demographics Corporation, according to reporting by AZ Mirror, has a history of drawing up maps in Arizona, California, and North Carolina that have been thrown out by the courts because they adversely affected minority representation in those areas.
Q. How can you make your thoughts known to the AIRC?A. You can comment to the Independent Redistricting Commission!
To find out how you can comment, contact a Redistricting Liaison:
Maria Lynam (maria488@cableone.net) or
Maria Elena Dunn (med4others@gmail.com)
The IRC meetings are held every Tuesday morning and are open for public written comment starting at 9:30am.  Written comment can also be made prior to the meeting using "Contact Us" on the irc.az.org website.
PLEASE STEP UP!
This opportunity only comes up once every ten years!
Click HERE to read AZMirror article "IRC picks mapping consultant in split vote over Dem objections", by Jeremy Duda, May 4, 2021
Click HERE to read KTAR article "Arizona political redistricting panel picks mapping consultant, by Associated Press, May 5, 2021
Click HERE to read Blog for Arizona article "(UPDATED) The Arizona Independent Redistricting Commission Picked the Mapping Firm whose Maps have Repeatedly been Tossed out of the Courts" by David Gordon, May 6, 2021
---

Arizona Corporation Commission
Kills Energy Rules
Eliminates Clean Energy Standards, Fails to Pass Anything
PHOENIX - On Wednesday, May 5, 2021, following nearly three years of workshops, public meetings, and thousands of supportive comments, including the support of both small and large businesses, the Arizona Corporation Commission (ACC) rejected an energy rules package after it was gutted by an amendment from Commissioner Justin Olson (R) to eliminate the carbon-free, energy efficiency, and storage requirements and making them optional.
The poison pill amendment was supported by Chairwoman Lea Márquez-Peterson (R) and Commissioner Jim O'Connor (R) thus killing the widely supported rules proposal in a 2-3 vote of opposition. After eviscerating the rules, Commissioner Olson went on to vote no on the weakened rule package. Commissioner Sandra Kennedy (D) and Commissioner Anna Tovar (D) voted no on the final proposal after working to fend off the weakening amendments.
"The failure of the Arizona Corporation Commission to adopt a robust energy rule is a huge setback for clean energy and holding utilities accountable for their climate-harming pollution. Notable is the lack of leadership by Chairwoman Márquez-Peterson, who had the opportunity to lead the Commission in adopting strong clean energy rules, but instead did an about face on limiting carbon emissions and came away with absolutely nothing — nothing to protect our health, conserve water, and give us cleaner air; nothing to help provide additional jobs and reduce carbon emissions. Nothing to put Arizona on track for a clean energy future," said Sandy Bahr, director of the Sierra Club's Grand Canyon Chapter. "Arizonans have repeatedly and frequently voiced their support for transitioning away from fossil fuels that harm our health and the climate to a clean, and sustainable energy system, including in communities most impacted by coal plants and their pollution. The Commission just did not listen."
Click HERE to read the entire Press Release.Sierra Club Grand Canyon Website
---
Ducey Signs Bill to Remove Inactive Voters
from Early Ballot List
The Permanent Early Voting List is no longer permanent.
On Tuesday, May 11, 2021, Gov. Doug Ducey signed Senate Bill 1485, which will allow voters who are signed up to automatically receive early ballots for every election to be removed from the list if they don't use those ballots at least over the course of two consecutive election cycles. Proponents of the bill touted it as an election integrity measure, while opponents castigated it as a voter suppression measure that will make it harder for some voters to cast ballots.
Now, the PEVL will be rechristened as the Active Early Voting List. Voters who don't use their early ballots in at least one general, primary or municipal election over a four-year period will receive a notice in the mail asking if they want to remain on the list. Anyone who doesn't respond affirmatively within 90 days is removed from the list.

Read more of the above quoted AZMirror article HERE
Read NPR article HERE.
Watch Video of the signing HERE
---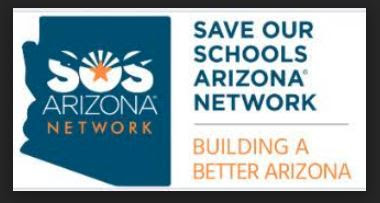 Nothing Says "Thanks, Teachers!" Like a Gag Order and a $5,000 fineRead the SOS Education Report Week of May 10, 2021
Click HERE to sign Superintendent Kathy Hoffman's Petition to be on the ballot in 2022. 
---
Meanwhile, the Arizona "Fraudit" saga continues.
---
2021 Election Information
Prescott's legislative body consists of one Mayor and six City Council members who are elected at large. The Mayor serves a two-year term and Council members serve overlapping four-year terms.
2021 Election Cycle
2021 Primary Election – August 3, 2021
2021 General Election – November 2, 2021
Important Dates
July 6, 2021 – Last Day to Register to Vote
July 7, 2021 – Ballots Mailed to City of Prescott Registered Voters
July 7, 2021 – Early Voting Begins at Yavapai County Elections Department at Fair Street
July 23, 2021 – Last Day to Request an Early Ballot by Mail
To be eligible to vote in a City of Prescott Election:
You must be a Prescott resident
You must be registered to vote twenty-nine (29) days prior to the election
Click HERE for more information.
---
Climate Change – Where Do We Go From Here?
Wednesday, May 12 @ 6:00pm
Guest Speaker: Brian Petersen
Click HERE to register for the Zoom meeting
Information:  Hull.kari.nazcca@gmail.com
This presentation will spotlight why climate change discussions are so polarizing.   Despite overwhelming evidence that climate change is happening, people remain divided on its existence, causes and solutions. Open discussion and Q&A will be encouraged to explore potential ways for empowering society to address the greatest challenge of our time. 
Brian Petersen is a professor at Northern Arizona University and was a member of the steering committee for the City of Flagstaff Climate Change Action and Adaptation Plan. His education includes: B.S. Environmental Science, Botany Minor from the University of Idaho. MPA Public Administration and M.S. Forest Resources (Social Sciences program) University of Washington and Ph.D. Environmental Studies from the University of California Santa Cruz. Northern AZ Climate Change Alliance Website
---
Citizen's Water Advocacy Group General Meeting
Thursday, May 13, 2:00-4:00pm
Topic: Albuquerque's Water Security Plan: Lessons for the Quad Cities?
Click HERE to Register in Advance for the Zoom MeetingYou will receive a confirmation email with information about joining the meeting.
Questions?  Contact info@cwagaz.org or 928-445-4218
 Albuquerque believed it had a vast aquifer to supply it with water in perpetuity until a U.S. Geological Survey revealed the aquifer was not only much smaller than thought, but shrinking fast.  Albuquerque had gone from perceived water security to a real water crisis, virtually overnight.  Guest speaker Rick Shean, Water Rights Manager for the Albuquerque Bernalillo County Water Authority, will detail the steps taken to secure prompt action from local officials and buy-in from the public to tackle the emergency, discuss the plans put in place to ensure success, and provide insights for other communities in the southwest.  Click HERE to read more.  Citizens Water Advocacy Group Website
---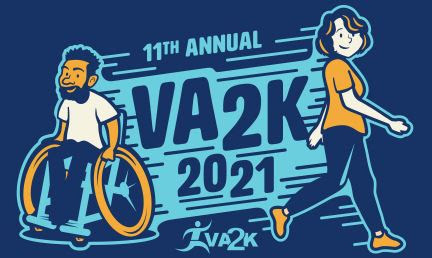 Support Homeless Veterans
VA's 11th Annual VA2K Walk & Roll
Wednesday, May 19, 10:00am – 1:00pm

Northern Arizona VA Health Care System
 500 AZ-89, Prescott, AZ 86313
The walk will begin at the Flagpole Circle Come and join the Northern Arizona VA annual VA2K event to support Homeless Veterans!  This is a FREE event with music, camaraderie and exercise. If you can, please bring items to donate (like socks, underwear, and toiletries).  You can also purchase something from the Canteen.
You DO NOT have to bring an item to participate.
Show up and show your support!
We will follow CDC guidelines by wearing masks and social distancing.Questions?  Contact : Jessica Folts at 928-445-4860 ext. 6454.
---
Prescott Area Move to Amend Monthly Meeting
Thursday, May 20, @ 5:30pm
Featured Speaker:  Brandon Montoya

Click HERE to attend the Zoom meeting

Brandon Montoya is a candidate for the Prescott City Council election in August.  Move To Amend is interested in accountability and integrity in government–our ultimate goal is a functioning, representative democracy, nationwide.  Montoya will discuss with us his views on how this relates to governance right here in beautiful Prescott, Arizona. 

Brandon Montoya needs volunteers to help with outreach!Email:  brandon.joe.montoya@gmail.com
Phone/Text:  928-460-0972
Website:  brandonmontoya.comMove to Amend/Arizona Website
---
Join Us For a Major End the Filibuster Rally!
Thursday, May 20, 5:30-7:00pm
Civic Space Park, 424 N. Central Avenue, Phoenix, AZ 85004
We need Sen. Kyrsten Sinema and Sen. Mark Kelly to listen to Arizonans–eliminate the filibuster so that we can pass all of the popular legislation constituents want! We will gather at Civic Space Park in Downtown Phoenix to send our Senators a BIG message that Arizonans demand an end to the filibuster–no excuses!
Masks required and vaccinations encouraged.
Feel free to bring signs with messaging relating to the filibuster and legislation important to you.More information HERE.
---
GYCC Annual LGBTQ Family & Friendship PicnicSaturday, May 22, Noon-5:00pm
Large Ramada at Watson Lake
Reasons for hope!
Trump was the GOP presidential nominee twice.
He lost the popular vote in 2016 by 2.8 million votes.
He lost the popular vote in 2020 by 6.8 million votes.
During Trump's tenure, Republicans lost control of the House and Senate.
He is the only president to be impeached twice.
He is the only president whose favorability ratings never rose above 50%.
His average approval rating was 4 points lower than any of his predecessors.
On 5/6/2021, Senator Lindsey Graham sided with Trump over Liz Cheney, saying, "The Republican Party can't grow without Trump."
Between Trump's inauguration and departure from office, the percentage of voters identifying as Republican dropped from 31% to 26%.
We have every reason to be hopeful, but no reason to be complacent!
Robert B. Hubbell, Today's Edition (May 8, 2021)
---
DemCast is an advocacy-based 501(c)4 nonprofit. We have made the decision to build a media site free of outside influence. There are no ads. We do not get paid for clicks. If you appreciate our content, please consider a small monthly donation.
---