March to Defend Abortion Access
In the dead of night, Mitch McConnell's Supreme Court turned its back on 50 years of judicial precedent and 51 percent of the American people, rendering Roe v. Wade effectively meaningless in the state of Texas. As a result, women's right to control their bodies is virtually nonexistent there, and other states are already lining up to follow suit.  

This Saturday, October 2, Indivisible Chicago will march with planned Parenthood, Women's March Illinois, and more than 90 groups in all 50 states. 11:30-2:00 at Daley Center. More info here.
---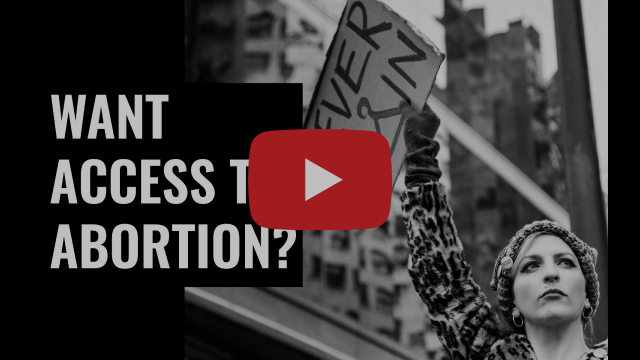 ---
Finish the Job:
Pass the Freedom to Vote Act
We can march, we can lobby, we can pressure our elected representatives, but if we don't have the freedom to vote in fair, honest, and transparent elections, we can't do a thing. That's why it's essential we pass the Freedom to Vote Act, and soon.
The Freedom to Vote Act is the new compromise version of the voting reform bill that Democrats rolled out shorty after the inauguration of Joe Biden. Like the original bill, it would make voting easier for everyone; eliminate partisan gerrymandering; push back against Republican efforts to rig future elections; and limit the influence of big money and secret donors in our politics. These reforms are popular with voters of both parties, but the legislation is in danger of being swamped by the two Build Back Better bills and the looming debt-ceiling fracas. Therefore it's more important than ever that we lean on our representatives, especially senators, to finish the job and pass the Freedom to Vote Act so we can elect good leaders and hold bad ones accountable. You can help by phone, email, letters to the editor, and more. Find out how at indivisiblechicago.com/finishthejob. 
Visit us at bluebeginning.org. Email us at bluebeginning2017@gmail.com. Check in with our Facebook group for news, events, and action opportunities posted by our members.
---
DemCast is an advocacy-based 501(c)4 nonprofit. We have made the decision to build a media site free of outside influence. There are no ads. We do not get paid for clicks. If you appreciate our content, please consider a small monthly donation.
---