WORLDS SAVED: 1
TOTAL PROGRESSIVES REGISTERED: 30,117
TOTAL VOTERS REACHED: over 15,000,000
DAYS UNTIL TEXAS MAYORAL ELECTIONS: 51
DAYS UNTIL 2022 MIDTERM ELECTION: 606
---
YOU ARE THE HERO OF THIS STORY
Before there was a bill called the American Rescue Plan, the national Resistance was the American Rescue Plan. We can draw a direct line from the volunteer hours and donor dollars that you gave to Field Team 6, and our partners in this fight, to all the immense good that is happening now.
In about 50 days, America has gone from having the single worst Covid response in the world to being on the cusp of global leadership. The gigantic bill that President Biden just signed into law will provide $130 billion to help schools reopen, send $1400 relief checks to 85% of Americans, lower health insurance premiums to zero for anyone making up to 150% of the poverty line, and is projected to cut child poverty in half, and reduce adult poverty by a third. By the end of May, we'll have enough vaccine supply for every adult American. You're not seeing things – that light at the end of the tunnel just got way brighter.
Feel the urge to cry with relief? You're not alone. Go ahead. You earned it.
This is the bold, competent, compassionate government we fought so hard for. And there's no going back. We cannot lose the Senate, the House, and any chance of further healing and progress in the 2022 midterms. 
We need to act now. We need to fight hard and smart, with all the love in our heart. We need to center ourselves in joy, draw courage from our heroes, and channel the electric inspiration of our success to power this movement. We need to register Democrats – and save the world.
On your marks… Get set…
---
HERE WE GO: SAVE THE HOUSE!
It's conventional wisdom that the party that wins the White House (Democrats, baby!) loses seats in the House in the following midterm (boo). But here at Field Team 6, we eat conventional wisdom for breakfast. And we're going to break this bummer of a trend in 2022 by holding onto the House! How? Well, it starts by reclaiming the seats that flipped from blue to red (heartbreaking!) in 2020.
We're looking to raise enough money to do three things in each of our target districts:
Buy the data for every unregistered likely Dem we can find
Set up phone banks to register them
Stand up postcarding campaigns to do the same
You can support these vital efforts by picking one (or all) of our selected districts and giving today! Here's a look at our first three: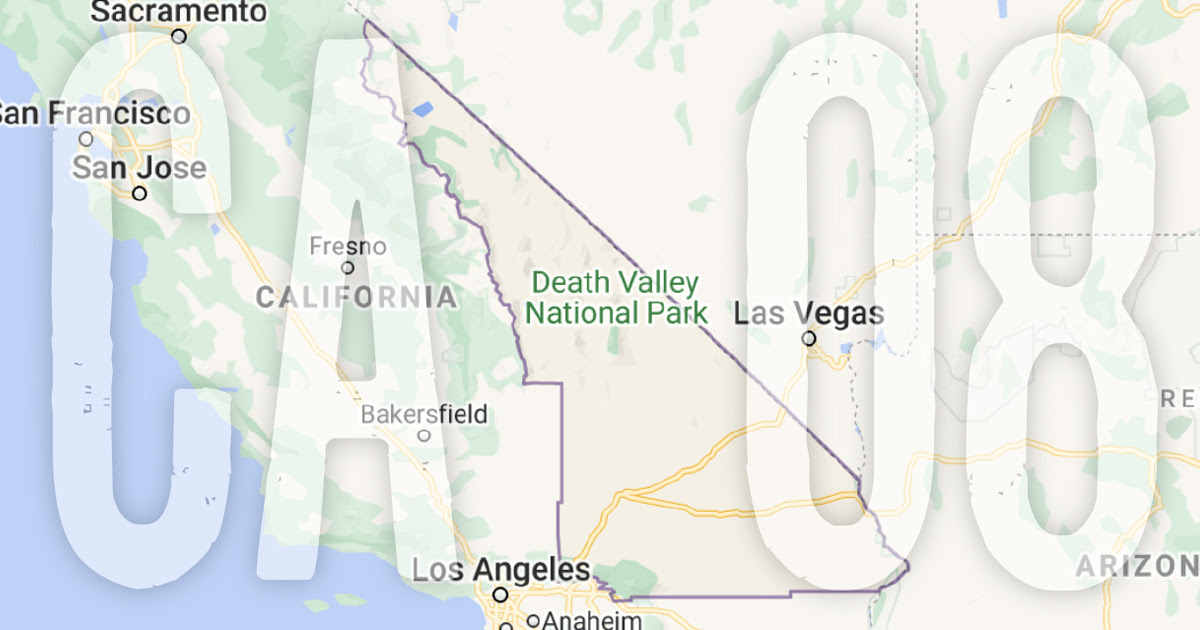 Donate to Flip CA-08 Blue!
In 2020, Chris Bubser narrowed the margin of defeat beyond what anyone thought possible for a Democrat in this district, and did the heavy lifting to put it in striking distance for an upset in 2022. Next year, let's unseat Republican Jay Obernolte, who voted to cast out millions of voters' legally cast votes and overturn another state's free and fair 2020 election! Obernolte has only been in Congress a few months and has already voted against impeachment, against COVID relief, against the Equality Act, and against democracy.
Donate to Flip CA-21 Blue!
CA-21 flipped blue back in 2018 with Democrat TJ Cox unseating Republican David Valadao. In 2020, it flipped back to Valadao by a slim margin. He promptly rewarded his constituents by voting against the American Rescue Plan, the vital COVID relief and economic stimulus bill. This bill will help all Americans and is a literal lifesaver for the poorest, a fact David should be aware of since his district has a poverty rate of 23.4%. But he'd rather play politics than help them. Fine, David, we'll play… by flipping you out for good.
Donate to Flip C0-03 Blue!
So… this district has been held by a Republican since 2010. But before that, it was anybody's game. And today, the person representing the people CO-03 is none other than Lauren Boebert. Yes, the gun-toting, sedition-loving Republican congresswoman who gives Marjorie Taylor Greene a run for her money when it comes to being The Absolute Worst. Let's do the country – and Coloradans – a favor by kicking her out of the halls of power in 2022.
---
ADOPT-A-TRAITOR UPDATE
147 Republicans voted to overturn an American election. We've found 3 million unregistered Democrats in their districts. Let's register every single one we can – and make sure these traitors lose their seats in a landslide.
Treat traitors to the full panoply of FT6's outreach efforts, including texts, emails, targeted ads, phone banks, and postcards.
Thanks to you, we've now raised the money to do that for two adoptees, Reps Beth Van Duyne (TX-24), and Mike Garcia (CA-25)!
We've left three of them on the board: Richard Hudson of North Carolina, Carlos Gimenez of Florida, and, even though we already hit our first fundraising goal, Southern California's own Mike Garcia – aka the guy who slithered into Katie Hill's old seat, won by just 333 votes in November, and then voted to overthrow democracy just weeks later. More fundraising will allow us to do more passes (which equals more voter touches) in this district!
Please adopt one – or all! – of these traitors today, so we can get our Democrat-minting machine up and running in their districts ASAP. Not sure who to choose? Check out the adoption videos below!
Traitor Richard Hudson (NC-08)
Goal: $7,548; Progress: $2,333 
Click to Adopt Traitor Richard Hudson
Phone Bank to Unseat Traitor Richard Hudson & Take a Senate Seat
Traitor Carlos Gimenez (FL-26)
Goal: $5,106; Progress: $3,086 
Click to Adopt Traitor Carlos Gimenez
Phone Bank to Unseat Traitor Carlos Gimenez & Marco Rubio
Traitor Mike Garcia (CA-25)
Goal: $3,446.77; Progress: $3,957 – GOAL MET+!
New Goal: raise an additional $1,500
Click to Adopt Traitor Mike Garcia
Phone Bank to Unseat Traitor Mike Garcia
A BIG THANK YOU!
First, thank you, thank you, thank you! We filled our anti-Mike Garcia war chest, have already started phone banking with the ThruTalk autodialer, and will soon start postcarding. To fund more phone bank passes with our effective-but-expensive autodialer, we're looking to raise another $1,500. Can you chip in and help us unleash the full force of our digital organizing on every single unregistered likely Democrat in CA-25? Mike Garcia won't thank you, but we will. And so will America!
And remember – if you adopt Richard or Carlos, you're helping defeat bonus traitors too! In 2022, every single Democrat we register in North Carolina will help us take the Senate seat Richard Burr is leaving open. And every Dem in Florida will help us beat Governor Ron DeSantis as well as Senator Marco Rubio!
---
VOLUNTEER OPS
FLIP FORT WORTH PHONE BANKS
TOP PRIORITY!
Register Dems in this key flippable mayoral race on May 1 – help us flip Fort Worth! Every Dem we register here helps us flip Texas House seats and boot anti-masker Gov. Greg Abbott in 2022!
CALL AZ VOTERS TO GET SENATOR SINEMA
TO REFORM THE FILIBUSTER
To preserve our democracy, we must reform the filibuster and pass the for the People Act and the John Lewis Voting Rights Act. Senator Sinema is publicly opposed to filibuster reform. Get her constituents to persuade her otherwise!
ADOPT-A-TRAITOR PHONE BANKS
Register Dems in districts whose representatives supported overturning the Biden/Harris election victory, and flip those seats blue! We're targeting traitors in California, Florida, North Carolina, and Texas!
Click VOLUNTEER OPS below to get details and sign up!
---
EVENTS
TODAY, MARCH 12:
LOG IN EARLY! PRO MIXOLOGIST + KATIE PORTER!
Log on 15 minutes before the show (5:15p PT) to get tips on some democracy-forward drinks from our mixologist, Alex! And you don't want to be late, because…
Up first… right at 5:30p PT, the First Annual Field Team 6 Awards will kick off with the live presentation of our inaugural Champion of Democracy Award to the fierce and brilliant congresswoman from Orange County, Representative Katie Porter!
Celebrity hosts Jeff and Zoe Perry will be joined by star presenters including Laurie Metcalf (Roseanne/The Conners/Ladybird), Pedro Pascal (The Mandalorian), and William Petersen (To Live and Die in L.A./CSI), musical guests Puddles Pity Party and our very own classically-trained opera singer Kala Maxym, as well as surprise guests! We'll also be handing out our first-ever awards for Donor of the Year and Volunteer of the Year. You won't want to miss a single minute of this star-studded evening, so CLICK HERE for tickets… See you tonight!
SUNDAY, MARCH 14:
POSTCARDING LAUNCH PARTY
There's no better way to celebrate our brand new postcarding initiative than with a Zoom party! Join us this Sunday, March 14 at 4:30p PT for our kickoff, where we'll teach you everything you need to know for postcard success. The first targets of our campaign will be likely Democrats in some high-stakes Texas mayoral races… to be joined soon by all our Adopt-a-Traitor districts! RSVP HERE.
---
FIELD TEAM 6 NEEDS YOU
JOIN THE FIELD TEAM 6 SPANISH LANGUAGE TEAM!
If you're comfortable translating phone/text bank scripts or Voterizer updates from English to Spanish, we need your help! And you don't have to be perfect – a professional translator always puts the stamp of approval on what the team does. Únete a nosotros! Join us HERE.
---
BUT WAIT, THERE'S MORE!
JOIN THE 24/7/365 CLUB!
At Field Team 6, we work 24 hours a day, 7 days a week, 365 days a year to mint the new Democrats who will help protect our House and Senate majorities in 2022. The work never stops – and you can support it by joining the 24/7/365 club! Getting in is easy: all you have to do is pledge a monthly donation of $24.07 (or more!), which we'll use to continue launching the text bank, phone bank, email, targeted ad, and postcarding efforts that keep the new Dem registrations rolling in. 24/7/365… it's the hottest club in town. JOIN TODAY!
PUT YOUR NAME ON IT
Our friends at Common Cause – plus a whole host of pro-democracy organizations – are petitioning the U.S. Senate to (finally) end the filibuster.
You know, that undemocratic relic of slavery and Jim Crow that has been continually abused by the minority to block the will of the voters! You can sign the petition HERE. And call your senators! Especially if you live in CA, ME, WV, or AZ !
MERCH MERCH MERCH!
Love Voterizer enough to wear it? Then check out our two new designs, fresh off the merch presses and now available in our FT6 store! The best part is on the back: we've included a QR code so you can register new voters on the spot by sending them to Voterizer – all they'll need is a smartphone and for you to turn your back. Spice up your occasional forays into the outside world with a little pinch of voter registration. CLICK HERE to start shopping!
---
Click here to sign up for this newsletter.
---
Field Team 6
10940 Wilshire Boulevard
Suite 2000
Los Angeles, CA 90024
---
DemCast is an advocacy-based 501(c)4 nonprofit. We have made the decision to build a media site free of outside influence. There are no ads. We do not get paid for clicks. If you appreciate our content, please consider a small monthly donation.
---