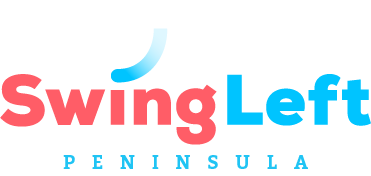 Hi Friends,
We'd love to tell you the opposition has caved and slunk off, but that's not true. The opposition is laying groundwork to pick up more House seats in the next election, recall California's Democratic Governor, and restrict voting rights wherever possible across the country. We're here to fight for Democracy and elect candidates who are grounded in reality and represent the people. Over the next few months, we'll be educating ourselves and shifting our focus to activities like voter registration. Read on for opportunities…
Quick Links below:Analysis of the 2020 Vote w/ Vote From Home (3/3)Newsome Recall – What's Next? (3/18)Got Ditigal Skills?California Redistricting Commission: Video
Wednesday, March 3rd 4:30pm
Join Michelle and Cheryl online for an Analysis of the 2020 Vote presented by Vote from Home Co-Founders Ben Tyson and Suzy Smith this Wednesday, March 3rd at 4:30 PM Pacific. Dive into voting data to learn about the role vote by mail played in flipping the White House and how under-voting and over-voting impacted the performance down ballot for Democrats in 2020.
---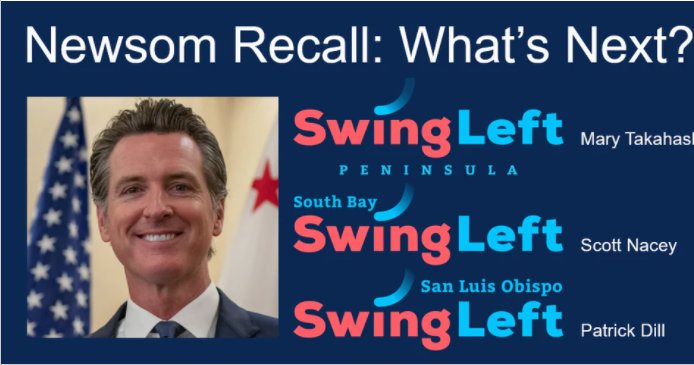 Thursday, March 18th 6:00pm
Join Democratic Vice-Chair Daraka Larimore-Hall as he discusses the Gavin Newsom Recall attempt that is headed our way and how we can prepare. This event is co-hosted with South Bay Swing Left and San Louis Obispo Swing Left.
---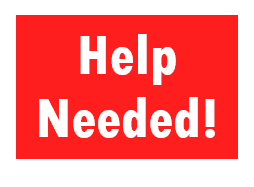 We're seeking a volunteer to help with digital communications (assembling and sending this email, for example). Qualifications include experience with and/or interested in learning web-based email tools, such as Mail Chimp or Action Network, strong collaboration skills, being detail-oriented and able to meet deadlines. This position requires several hours of time on weekends. Interested? Reply to this newsletter or email info@swingleftpeninsula.org.
---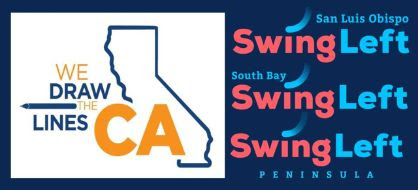 Did you miss this event on February 18th? Here is a link to the video recording. California Redistricting Commissioner Ray Kennedy clearly explains California's redistricting process, including ways to provide input to the commission.
Follow us on Twitter (@SwingLeftPen) or join our Facebook group for updates on our latest events, actions, and news.
Questions? Email us:Voter contact: votercontact@swingleftpeninsula.orgLetter Parties: letterwritingparties@swingleftpeninsula.orgFundraising: fundraising@swingleftpeninsula.orgCA-10 Outreach: ca10@swingleftpeninsula.orgCA-21 Outreach: ca21@swingleftpeninsula.orgPhone Banking: phonebanking@swingleftpeninsula.org
Join our email list: https://actionnetwork.org/forms/slp_subscribe
If all else fails: info@swingleftpeninsula.org
As always, thanks for your support!
Barb Berry, Judith Bolker, Linda Brummer, Scott Carlson, Michelle Chang, Carole Flores, Anne Frahn, Mary Gill, Colin Gottlieb, Laura Gottsman, Barbara Kyser, Bruce Knoth, Victoria Maxson, Aarthi Rayapura, Kirstin Sego, Karen Spiro, Deb Strichartz and Mary Takahashi.
---
DemCast is an advocacy-based 501(c)4 nonprofit. We have made the decision to build a media site free of outside influence. There are no ads. We do not get paid for clicks. If you appreciate our content, please consider a small monthly donation.
---