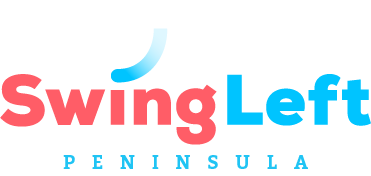 Three Wise Moves To Make This Week!
Keep Virginia Blue! – Make Calls!
Wednesday (1 PM PST), Saturday (10 AM PST)
Virginia elects a new governor, a new state legislature and fills many other state and local offices in six weeks. Democrat Terry McAuliffe, Virginia's current governor, protects voting rights, respects women's right to choose, and champions the environmental. We need Democratic control of Virginia's government. Join us Saturday to call Virginia Democrats – they can vote early. Let's be sure they do!
---
Fund CA-10's Josh Harder Now – Meet Him Online Next Week!
Wednesday, Oct 13th, 5:00 PM PST
We sent Josh Harder to Congress four years ago when we flipped California's CA-10 Congressional seat from red to blue. He vanquished his Republican opponent again two years ago. Now, the opposing party expects to take his seat back in one of the nation's toughest 2022 races. Early money is crucial money. Donate now and meet Congressman Josh Harder on the 13th!
---
Prepare Letters to Send to Virginia Voters
Download Now – Send October 16th
Send letters to encourage Democratic-leaning voters to vote in their state-wide, November 2nd election. Download letters from Vote Forward, prepare them now and mail them on October 16th.
---
Follow us on Twitter (@SwingLeftPen) or join our Facebook group for updates on our latest events, actions, and news.
Questions? Email us:Voter contact: votercontact@swingleftpeninsula.orgLetter Writing: letters@swingleftpeninsula.orgFundraising: fundraising@swingleftpeninsula.orgCA-10 Outreach: ca10@swingleftpeninsula.orgCA-21 Outreach: ca21@swingleftpeninsula.orgPhone Banking: phonebanking@swingleftpeninsula.org
Join our email list: https://actionnetwork.org/forms/slp_subscribe
If all else fails: info@swingleftpeninsula.org
Thanks for your support!
---
DemCast is an advocacy-based 501(c)4 nonprofit. We have made the decision to build a media site free of outside influence. There are no ads. We do not get paid for clicks. If you appreciate our content, please consider a small monthly donation.
---