Prescott Indivisible is a non-partisan community which seeks to promote a progressive and inclusive agenda in support of human rights and the environment.
---
INFORM  CONNECT  INSPIRE  RESIST
---
Request To Speak (RTS)
Action Alert Bulletin
February 14, 2021
A tsunami of bad bills is working it's way through the state legislature and we need to learn how to surf the wave!
What Is Request To Speak– RTS:
Request to Speak (RTS) is a tool to let Arizona state legislators know how you feel about any bill that's on its way into a committee. It has been around since 2016, but it s especially important RIGHT NOW because the Arizona State Legislature is in session and has flooded with Trump-style conservative bills. One way to discourage these bills from ever seeing the light of day and to encourage progressive lawmakers to fight is for us to enter votes and comments on RTS. ( With RTS you even have the ability to comment to the legislative committee. See further training for that.)
How Do You Sign Up?
CEBV (Civic Engagement Beyond Voting, cebv.us) will sign you up (because otherwise, the system requires that you sign up in person in Pheonix or Tucson)
Go to: https://www.cebv.us
Click on RTS and find the sign up form.
After you complete and submit the form someone will go to the Capitol for you to create your account (required) and send you a confirming email with instructions and a temporary password. When you create your account with them you will automatically receive the valuable Legislative Weekly directly from CEBV.

You need sign up for Request To Speak only one time, your account does not expire. The system recognizes your email address, and allows one account per email address. Now…Learn How To Use The RTS System…
Become A Couch ActivistWatch the CEBV Short Training video any time. HERE

Thursdays at 5:30 pm, through March, Training and information presented by CEBV. Register HERE

Sundays 4-6 pm: CEBV Open House,Training, information about upcoming bills. State Senators and Reps often drop by to add comments and updates. Redistricting info when available
Register HERE
.
Prescott RTS Groups
Monday mornings at 8:30 am, led by Abby Brill, LINK TO MEETING
Monday afternoons at 1 pm, led by Mavis Brauer
Contact chair@prescottindivisible.org
RTS Spread Sheet Summary, compiled by Diane McQueen
Comes out weekly: CLICK HERE
FOR EDUCATION BILLS, see Save Our Schools AZ Weekly Report HERE
FOR ENVIRONMENTAL BILLS, see the latest Sierra Club AZ Report HERE
RATHER CALL OR EMAIL YOUR LEGISLATORS?    
 http://www.azleg.gov/
| | | |
| --- | --- | --- |
| Senator Karen Fann |  kfann@azleg.gov | 602-926-5874 |
| Rep. Judy Burges | jburges@azleg.gov | 602-926-3256 |
| Rep. Qwang Nguyen | qnguyen@azleg.gov | 602-926-3258 |
---
Legislative Action:
SAVE OUR SCHOOLS ARIZONA (SOS)
Public Education On The Firing Line
SB1452 goes to the Senate floor for a full vote tomorrow, MONDAY, afternoon.
If you're reading this now and it's before 1 pm on Monday, then call Senator Boyer (602-926-4173) and Senate President Fann (602-926-5874). 
Ask them to reconsider this horrible ESA voucher bill, which will expand eligibility to 70% of AZ kids with no transparency or accountability.
Vouchers lead to massive cuts in our already desperately underfunded public schools, and a boon for private schools.
Save Our Schools with RTS:
Follow the directions in the Weekly Education Report HERE.
---
AZ LEGISLATURE –  WEEK OF February 15, 2021
55th Legislature – First Regular Session – Week 6
A DYSTOPIAN FIRE HOSE. Calmly said, it is just a fact. The volume, intensity and breadth of misanthropic legislation in this session is extraordinary. There is an especially wild flood of bad bills this week because this is the LAST week in the legislative schedule that bills may be heard in their chamber of ORIGIN. Hopefully it will lessen next week.
The onslaught necessitates an unprecedented step: breaking the Flash Bulletin for this week into two parts. TODAY'S FLASH COVERS MONDAY AND TUESDAY HEARINGS. AND WEDNESDAY AND THURSDAY HEARINGS WILL BE COVERED IN A SECOND FLASH TO BE ISSUED NO LATER THAN TUESDAY MORNING.
The one-vote legislative majority – seeing its eventual demise in our demographics, and commanded by a reckless extremist party leadership – is assaulting at an unparalleled rate our Democracy, Women's Rights, Public Education, Environment, Public Health and Safety, inseparable from flagrant moves to nullify voters, concentrate raw power in the powerful few, and force a dystopian future on all. We must resist as never before.
GOOD BILLS: Yes, there are some; 11 good bills noted below.
From Stand Indivisible: standindivisibleAZ.org
Arizona Legislature Weekly Update: HERE
---
RTS RECOMMENDATIONS IN ORDER OF HEARING DATE
MONDAY FEB. 15 HEARINGS – ELECTIONS; PUBLIC SAFETY; ENVIRONMENT
HB2310. OPPOSE. 10:00 a.m. HOUSE MILITARY & PUBLIC AFFAIRS COMM. Prohibits cities from opening any current police job to non-police personnel such as healthcare, social or youth services, housing, education, etc. Would stop cities from reinvesting a portion of police budgets to community support. Takes away local control.
HB2623. SUPPORT. 10:00 a.m. HOUSE MILITARY & PUBLIC AFFAIRS COMM. Bans the use of consumer fireworks between 10 p.m. and 8 a.m. all days. A personal injury, property safety, nuisance and noise issue.
HB2764. SUPPORT. 10:00 a.m. HOUSE MILITARY & PUBLIC AFFAIRS COMM. Prohibits felons and those subject to protective orders from using their concealed weapons permit to buy a firearm from a licensed dealer without a background check.
HB2805. SUPPORT. 10:00 a.m. HOUSE MILITARY & PUBLIC AFFAIRS COMM. Raises unemployment compensation from $200 (second lowest in the U.S.) to $300 a week beginning in 2022, paid for by raising the taxable wage base slightly to $8,000. A minimal but needed step.
HCR2026. OPPOSE. 10:00 a.m. HOUSE MILITARY & PUBLIC AFFAIRS COMM. Attack on public health. Would ask voters to change the AZ Constitution to end any state of emergency after 14 days unless a Special Session of the 90 legislators votes to continue it. Also risks losing federal aid.
SB1241. OPPOSE. 1:00 p.m. SENATE RULES COMM. Requires paper receipts for all in-person voters.
SB1252. OPPOSE !!!. 1:00 p.m. SENATE RULES COMM. Phases out corporate income taxes over 10 years.
SB1353. OPPOSE. 1:00 p.m. SENATE RULES COMM. ANTI-VAX.Allows a vet to avoid giving a rabies booster to a pet if an antibody test shows an immune response.
SB1406. OPPOSE. 1:00 p.m. SENATE RULES COMM. Repeals license, registration and tax fees on AZ aircraft.
SB1408. OPPOSE !!! 1:00 p.m. SENATE RULES COMM. Would force our ballots into legislators' possession. Changes the law retroactively to allow legislators to get their hands on confidential ballots by banning them from being considered privileged or confidential. Utterly wrong, and a fight with the principled Maricopa County Board.
SB1433. SUPPORT. 1:00 p.m. SENATE RULES COMM. Funds the $266M gap in public schools by temporarily funding distance learning at the same level as in-person.
SB1102. SUPPORT. 2:00 p.m. SENATE GOVERNMENT COMM.Creates infrastructure for electric vehicle ready homes and charging stations.
SB1152. SUPPORT. 2:00 p.m. SENATE GOVERNMENT COMM. Requires ADOT to develop Zero Emission Vehicle Plan + State Vehicle Fleet Plan.
SB1419. OPPOSE STRIKER BILL. 2:00 p.m. SENATE TRANSPORTATION & TECH COMM. Bans Photo Radar. Iyer: "Numerous studies show [photo radar] cameras reduce traffic crashes and injuries by as much as 35%." COMMENT THAT YOU "OPPOSE THE STRIKER."
SB1498. OPPOSE. 2:00 p.m. SENATE GOVERNMENT COMM.Ugly. Pure political vengeance. Requires County Boards of Supervisors to increase based on population. Retribution against the Maricopa County Board of Supervisors for refusing the Republican Legislators' demand that the Board hand over 2020 ballots and voting machines to the Legislature for another phony investigation into election fraud, conducted by hand-picked investigators. The Supervisors assert that they cannot lawfully do that. The Legislature tried to have them arrested but failed by one vote.
SB1613. OPPOSE. 2:00 p.m. SENATE GOVERNMENT COMM. Conspiracy-theory driven. Requires all elections equipment and supplies to be made in the U.S.
SB1650. SUPPORT. 2:00 p.m. SENATE TRANSPORTATION & TECH COMM. Raises the state gasoline tax by 1 cent annually for 20 years and indexes the tax to inflation. Proceeds to be used for improving crumbling freeways and arterial streets. Badly needed.
SB1713. OPPOSE !!! 2:00 p.m. SENATE GOVERNMENT COMM. Another attack on voting / early voting / vote by mail. Requires voters to send an affidavit with date of birth and copy of ID (such as driver's license) with their early ballot.
SB1714. OPPOSE. 2:00 p.m. SENATE GOVERNMENT COMM. Requires "paid for by" disclosures on campaign ads to disclose what percent comes from out of state.
SB1793. OPPOSE. 2:00 p.m. SENATE GOVERNMENT COMM. Requires rather than permits Secretary of State to purge voters showing on death records, without provision for same-day registration to allow for correction of errors, which often occur.
SCR1025. OPPOSE. 2:00 p.m. SENATE GOVERNMENT COMM. Sponsored by an extremist legislator. Calls for an Article V U.S. Constitutional Convention to create term limits. Experts such as Justice Scalia argue there is no way in law to limit a runaway convention to its stated purpose (as in 1787). On the merits, term limits could create a destabilized Congress of newbies without the experience needed to function effectively.
HB2702. OPPOSE. 2:00 p.m. HOUSE LAND, AGRICULTURE & RURAL AFFAIRS COMM. Prohibits private individuals from selling or giving property to the federal government — the people — without express permission from the AZ Legislature. Purpose: stop actions to set aside land for national monuments. Would restrict conservation, harm the $1.4B outdoor recreation industry and local economies. AZ Legislature doesn't like its empire reduced.
TIP: HOW TO LIVE-STREAM A COMMITTEE HEARING: Go to www.azleg.gov, click on "Committees" on the first page, click "Standing Committees" in the drop-down list, select the committee on the Committee Overview page, find the Agenda Date in the Committee Agendas section at the bottom, click on "PDF Document", find the Livestream link on the agenda page, and click the link.
TUESDAY FEB. 16 HEARINGS – EDUCATION; ENVIRONMENT
SB1456. OPPOSE. 2:00 p.m. SENATE EDUCATION COMM. Bans age-appropriate sex education — anatomy, peer pressure, relationships, body changes, safety — before the 5th grade; makes classes opt-in with written permission, rather than opt-out; and bans discussing gender identity and expression without parental consent. Fails to equip children to survive in a world in which adults prey on them.
SB1717. OPPOSE. 2:00 p.m. SENATE EDUCATION COMM.Undermines the Teachers Academy and teaching profession. Allows freshmen and sophomores with no teacher preparation courses to work with children in the Teachers Academy.
SCR1044. SUPPORT. 2:00 p.m. SENATE EDUCATION COMM.Asks voters to make graduated AZ high school students eligible for in-state college tuition regardless of immigration status.
HB2005. OPPOSE STRIKER BILL. 2:00 p.m. HOUSE COMMERCE COMM. Would block Apple and Google from restricting purchase of apps to their App Stores, forcing the App Stores offline, defeating security safeguards that make the apps hard to hack, and benefitting competitor Facebook. An FTC or antitrust issue, and will land AZ in court at taxpayer expense. COMMENT THAT YOU "OPPOSE THE STRIKER".
HB2770. OPPOSE !!! 2:00 p.m. HOUSE COMMERCE COMM. Exempts businesses from enforcing mask mandates. Would endanger public health, create a chaotic patchwork, delay getting the economy back to normal by discouraging going back into stores.
---
COMING IN THE SECOND FLASH NO LATER THAN TUESDAY MORNING
WEDNESDAY FEB. 17 HEARINGS – VOTING; VOTER NULLIFICATION; ELECTIONS; WOMEN'S RIGHTS; ENVIRONMENT; TAX FAVORITISM; ANTI-PUBLIC EDUCATION; ANTI-COVID JUSTICE; PUBLIC SAFETY
THURSDAY FEB. 18 HEARINGS – WOMEN'S RIGHTS; PUBLIC SAFETY; ENVIRONMENT
---
RULES COMMITTEE BILLS – 1:00 p.m., MONDAY, FEB 15. Our RTS will have little impact on the Rules Committees, whose purpose is to check the legality and constitutionality of bills before sending them to the entire Senate or House for vote.
You may have voted on these bills when they were in a previous committee. When you comment, you must enter a new comment for each new committee hearing a bill to see your comment. Bills only travel to Rules after they pass a subject matter committee, and Rules is much less important for RTS purposes than other committees. But it still counts, especially when you have not previously voted on a bill.
SB1104. OPPOSE. Requires political campaigns to itemize every single contribution from someone outside AZ, complete with occupation and employer. Would hit hardest at grassroots groups like ActBlue, which collects small-dollar contributions and distributes them for state legislative races. Utter hypocrisy, from the party that brought us unlimited, anonymous dark money contributions.
SB1106. OPPOSE. !!! Attack on voter registration. Makes anyone a felon who registers to vote without the intent to remain in the state.
SB1118. OPPOSE !!! "Strike Everything Amendment": Title is "technical correction; heritage fund" but the bill actually would massively expand the number of children eligible and the amount of education vouchers to pay for private and religious schools or home schooling with our tax money, taking those tax proceeds away from public schools.
SB1127. OPPOSE. Eviscerates speeding laws. 75 mph in a 65 mph zone would be fined $15, with no points. Cuts state revenues, encourages speeding.
SB1328. OPPOSE. Declares Arizona law superior to United States law – by attempting to void any U.S. law that "violates the second amendment," and prohibits any city or town from complying.
SB1333. OPPOSE. Any cities and towns that reduce their police budgets to redirect funds to crime prevention programs (mental health, substance abuse, homelessness, police training) would have their state funding cut. Effectively prohibits such investments. Pre-emption by an autocratic state government hostile to local government.
SB1377. OPPOSE !!! Strips legal protections from workers, students, parishioners, etc. by insulating employers, schools, churches, etc. from legal liability for violating their safety against COVID. Requires individuals to produce "clear and convincing evidence that the owner or provider acted or failed to act with willful misconduct or gross negligence, the most difficult legal standard of proof not normally applied in personal injury litigation.
SB1457. OPPOSE !!! Multiple attacks on women's rights.Gives "unborn children at every stage of development" (including a mass of cells) the rights of a person. Makes abortion due to genetic abnormality, including incompatibility with life, a class 3 felony. Allows a sperm donor and his parents to sue for damages a woman who ends her pregnancy. Effectively bans abortion-inducing drugs.
SB1497. OPPOSE !!! Attack on voter Initiatives. Requires a notice on ballot pamphlet descriptions of Initiatives and Referenda that may frighten people away from voting for Initiatives or Referenda because it implies such laws, once approved by voters, could never be undone. (They can be undone by the voters themselves or a 3/4 majority of legislators.)
SB1531. OPPOSE !!! Attack on voter initiatives. Invalidates petitions signatures unless it is shown that the Initiative description was either read to the signers, or they took time to read it.
SB1685. OPPOSE !!! Would essentially end neighborhood public schools by banning attendance boundaries, enabling white flight, fast-tracking segregation, and removing a community anchor. Forces the Board of Education to increase public awareness of school choice options, including private school vouchers. Would make Betsy DeVos proud.
SCR1001. OPPOSE. Would end the Governor's declaration of emergency for Covid-19, leading to a patchwork of non-regulation and more stringent regulation by county in our coronavirus hotspot.
SCR1020. SUPPORT. If voters approve, the bill would repeal the existing 20-year old English only education law, which has resulted in a 25% lower graduation rate than average and reinstate bilingual education for 80,000 students.
SCR1024. OPPOSE !!! Attack on initiatives. Would amend the AZ Constitution to require any Initiative passed by the voters that raises taxes (or reduces tax credits) to be approved by 2/3 of those voting, rather than the current 50% plus one vote. 2/3 is virtually a barrier to almost any measure. Legislators have given away $14 Billion in annual tax cuts and credits, more than the state budget.
SCR1034. OPPOSE !!! Attack on voter Initiatives. Allows a bare majority of legislators to supersede, or amend in any way, laws created by the voters (Initiatives) that the AZ or U.S. Supreme Court finds to have some unlawful language.
HB2015. SUPPORT. Funds $45M in grants for quality preschool education for low income families that used to be provided by federal grants.
HB2063. OPPOSE. Eliminates teacher discretion and forces them to fail students who do not meet course requirements.
HB2098. SUPPORT. Requires law enforcement to submit missing child reports to the National Center for Missing & Exploited Children.
HB2111. OPPOSE. Declares Arizona law superior to United States law – by attempting to void any U.S. law that "violates the second amendment." Could be used to justify ignoring a law passed by the U.S. Congress to keep guns out of the hands of the mentally ill, domestic terrorists, etc., for example. Similar to SB1328 above.
HB2404. OPPOSE !!! Allocates $3M in tax money to a statewide anti-abortion campaign and a "crisis pregnancy center" legally barred from providing prospective parents with all their options. Part of a coordinated attack on women's rights. A mirror bill in the Senate, SB1251, has already passed its committee.
HB2551. OPPOSE !!! Would allow people with concealed weapons permits to bring guns into libraries, community centers, public pools, state museums, the DMV, government offices, block parties, marches and street fairs — even if asked to turn over their firearms for storage. No training is required for such a permit. Introduced previously four times, vetoed by Gov. Brewer in 2014.
HB2648. OPPOSE. Would make it discrimination to alter the tax-exempt treatment of a religious organization. Since Bob Jones University lost its exemption for racism in 1983, some religious organizations are now worried about losing their exemptions due to employment discrimination on the basis of sexual orientation and gender identity, which are now protected by the U.S. Supreme Court.
HB2725. OPPOSE. Mandates that state documents identify gender as either male or female. Science recognizes nonbinary genders, and government should not interfere with personal choice of so intimate an identification.
HB2737. OPPOSE !!! One of several attacks by politicians on the independence of the Arizona Corporation Commission (ACC), the elected branch of government charged with protecting citizen ratepayers and the environment against the monopoly utilities and improving use of renewable energy. Allows any legislator to order the AZ Attorney General to investigate the ACC and would withhold 10% of the ACC budget if the AZ Supreme Court finds the ACC is not enforcing laws properly.
---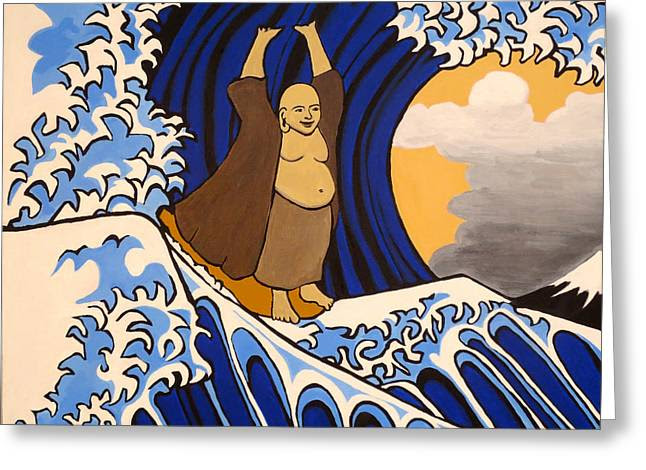 ---
CONTACTS
PRESCOTT INDIVISIBLE
prescottindivisible.org 
Calendar of Events HERE
Email      info@prescottindivisible.org
 Prescott Indivisible on YouTube 
Start a discussion on:
TWITTER:@IndivisPrescott
FACEBOOK:  (Public page) / (Closed group)
CONTACT
NATIONAL, STATE, AND LOCAL REPRESENTATIVES
National
SENATOR MARK KELLY
PO Box 27202, Tucson, AZ 85726
https://markkelly.com
https://www.facebook.com/CaptMarkKelly/
SENATOR KRYSTEN SINEMA
825 B&C Hart Senate Office Building Washington DC 20510
(202) 224-4521 
contact@sinema.senate.gov
REPRESENTATIVE PAUL GOSAR
http://paulgosar.house.gov/contact/
| | |
| --- | --- |
| 2057 Rayburn HOB, Washington, DC 20515 | 202-225-2315 |
| 6499 S. Kings Ranch Rd. #4, Gold Canyon, AZ 85118 | 480-882-2697 |
| 220 N. 4th St., Kingman, AZ (by appt. only) | |
| 122 N. Cortez St., Suite 104, Prescott, AZ 86301 | 928-445-1683 |
Arizona
GOVERNOR DOUG DUCEY
State Capitol, 1700 West Washington Street, Phoenix, AZ 85007      602.542.4331
http://azgovernor.gov/governor/form/contact-governor-ducey
Legislature     http://www.azleg.gov/
| | | |
| --- | --- | --- |
| Senator Karen Fann |  kfann@azleg.gov | 602-926-5874 |
| Rep. Judy Burges | jburges@azleg.gov | 602-926-3256 |
| Rep. Qwang Nguyen | qnguyen@azleg.gov | 602-926-3258 |
Prescott
MAYOR GREG MENGARELLI
201 S. Cortez  St. Prescott  928.777.1248
---
Prescott Indivisible
P. O. Box 12694
Prescott, AZ 86304
---
DemCast is an advocacy-based 501(c)4 nonprofit. We have made the decision to build a media site free of outside influence. There are no ads. We do not get paid for clicks. If you appreciate our content, please consider a small monthly donation.
---