IC-SS Weekly Update: February 15, 2021
---
Indivisible Chicago-South Side Elections
It's IC-SS nominations week!
Nominations: Today, February 15th, our four current co-leaders — Sarah Lincoln, Esther Peters, Betsy Rubin, Teri Watkins — have nominated themselves for the four co-leader positions, to be voted on the week of Feb 22.
If you would like to nominate yourself or another person (with that person's permission), please email Indiv.Chi.South@gmail.com by 5:00 pm Feb 21.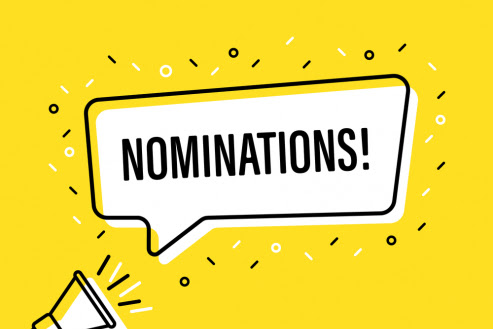 Here's the full IC-SS elections schedule:
Mon. Feb 15-Sun. Feb 21, 5:00 pm: Nominating period. (See paragraph above.)
Sun, Feb 21, 5:00 pm: Membership deadline. Last day to become an IC-SS voting member.
Sun., Feb 21, 4:00 pm: Nominations Meeting. Voting members may attend to meet the nominees. On Feb 2 & 12, all voting members were sent a Zoom link to the Feb 21 meeting.
Mon., Feb 22-Sun., Feb 28: Elections. Voting members will receive and submit their ballots electronically.
To become a voting member of IC-SS, please register via this voting member registration form as soon as possible and no later than 5:00 pm, February 21. If you have been active with our group in any way, you qualify.
---
Act Now for Democracy: End the Filibuster
On Saturday, 43 Republican senators voted to acquit Donald Trump in spite of overwhelming evidence that he attempted to overturn a free and fair election and, across months, worked to incite the January 6 violent attack on the US Capitol.
While seven Republicans voted to convict – a record crossover for an impeachment trial – the end result fell short of the required 67 votes. As Ari Berman notes, the 57 senators who voted to convict Trump represent 76.7 million more Americans than the 43 senators who voted to acquit.
This is clear indication that Republicans – who represent a smaller number of American voters – will accept authoritarian rule and will stop at nothing to hold onto power. Democrats have a trifecta now – but this power lasts less than two years. It is more urgent than ever that we pass voting rights legislation and end the filibuster to make democracy legislation possible.
See Greg Sargent in the Washington Post: The massive GOP betrayal of our democracy requires a forceful Democratic response.
At our recent Zoom talk, IC-SS Co-Leader Esther Peters explained why so many progressive organizations are calling to end the filibuster in the Senate:
The filibuster is inherently undemocratic because it prevents the party that won the most votes from passing legislation.
Right now, the filibuster means Senate Republicans can block virtually all progressive legislation. This likely means most voting rights will continue to be suppressed, DC won't become a state, and the Democrats will have few accomplishments to run on in the 2022 midterm elections.
ACT: Contact Senators Duckworth and Durbin and ask them to end the filibuster.
CONTACT INFO:
If you can't get through to a person in the senators' DC or Chicago offices, you can try phoning one of their downstate district offices.
For more info, read/listen/watch:
---
WATCH: Working with Blue MoCs
National Indivisible has always urged people to contact their own members of Congress (MoCs). But sometimes people with Democratic senators and representatives wonder how they should approach their "blue" MoCs, especially when those lawmakers – most of the time – do what we want.
All of us in IC-South Side have two blue senators, and most of us have a blue rep in the House as well. In a recent webinar, Indivisible shared resources and tips on how to interact with OUR BLUE MoCS. Take it all in and then ask yourself:
Is [Sen Durbin/Sen Duckworth/Rep Bobby Rush/Rep Robin Kelly] a "conservative," "average," or "progressive" Democrat?
In what ways can we most effectively influence our MoCs?
From National Indivisible:
Additional resources shared during the webinar: Indivisible Guide 2021 + HR1 & DC Statehood + John Lewis Voting Rights Act (HR4) + Court reform info + Filibuster info + Indivisible's federal issue working groups.
---
 Take Action for Our Community, City, State
Indivisible Chicago-South Side shares information and action announcements on issues important in our state, city, and communities.
Support the Pretrial Fairness Act
With the leadership of State Senator Robert Peters, the Illinois General Assembly passed the Pretrial Fairness Act, to prevent poverty from putting people in jail. Now it's up to Governor Pritzker to sign the bill into law.
Act and Learn
Act for Civilian Control of Chicago Police: CPAC
From CAARPR re the ordinance for a Civilian Police Accountability Council (CPAC): We're in negotiations with the Chicago City Council. CPAC supporters across wards have been phonebanking, canvassing, and spreading the word to uplift the demand for CPAC. It's a vital time to let your alderperson know you want democratic community control of police.
ACT: Please contact YOUR alder and let them know you hope they will support CPAC. Suggested phone script:

Hello, my name is _______________. I'm a resident of the ward, and I'm calling on the alderman to support democratic community control of the police through the proposed legislation for an elected Civilian Police Accountability Council, or CPAC.

We are closer than ever before to getting this passed; the Chicago City Council has agreed to negotiate to try to get a bill passed that gives residents of Chicago the right to directly elect police accountability representatives.

I am asking you to support these negotiations and our right to democratic community control of the Chicago Police Department. Community control will bring true public safety to Black and brown communities of Chicago as well as all Chicagoans.

The time is now to get this done. Support these negotiations and defend our right to democratic community control!
Contact info for some South Side alders:
* Co-sponsor listed for the CPAC ordinance at City of Chicago website
Petition: Create Walkable Winters
From Better Streets Chicago: In Chicago, we pride ourselves on being hardy during the winter months, carrying on in spite of the weather. But the reality of how we clear snow in our city tells a story about our priorities that's all too familiar: while the City has taken on the responsibility of clearing roadways of snow and debris, it is not in the business of clearing sidewalks, leaving that to private property owners.This produces a free-for-all for pedestrians during the winter.
It is time for the City of Chicago to stop shirking its responsibility to those who do not drive and begin clearing public sidewalks.
This is a policy that will benefit all Chicagoans, regardless of if you walk, bike, take transit, or drive. Clear sidewalks benefit the entire City by keeping it moving safely, no matter how you get around. Act now and sign this petition demanding that the City of Chicago prepare a plan and allocate the resources to make municipal sidewalk snow clearance a reality by next winter.
---
Indivisible Chicago-South Side
Email: Indiv.Chi.South@gmail.com
Follow IC-SS on Facebook and Twitter
Co-Leader: Esther Peters
Acting Co-Leaders: Betsy Rubin, Teri Watkins, Sarah Lincoln
---
Indivisible Chicago South Side · 5476 S. Harper Ave · Chicago, Il 60615
---
DemCast is an advocacy-based 501(c)4 nonprofit. We have made the decision to build a media site free of outside influence. There are no ads. We do not get paid for clicks. If you appreciate our content, please consider a small monthly donation.
---