Prescott Indivisible is a non-partisan community which seeks to promote a progressive and inclusive agenda in support of human rights and the environment.
INFORM  CONNECT  INSPIRE  RESIST
Message From Mavis
"Democracy is not a spectator sport!"
I read this phrase in the daily newsletter from Heather Cox Richardson and when I read it this time, it immediately became my new mantra. When I googled it, I found a lot of references but I really like this one— HERE.
What I understand about about this time in history, is that this is not the time to take our freedom for granted. It takes all of us to keep greedy, hateful, narcissistic people from dominating our country. And if there aren't enough of us willing to stand up and take action, then our beloved democracy will almost assuredly continue to collapse.
But … if there are enough of us who can muster the inner courage and strength to move us into a new era, then we will move to yet higher ground where we will continue to honor our diversity and the equal rights of everyone. We must keep that vision in front of us in order to move forward.
PI General Zoom Meeting on Thursday, 6-7:30 pm
CLICK HERE TO REGISTER
After registering, you will receive a confirmation email containing information about joining the meeting.  Because of the uncertainty about the election, we are remaining flexibility and currently do not have an agenda. All I can assure you is that the topics will be current!

Want to stay informed after November 3 about what Indivisible and over 100 other organizations are planning?
It's not too late to go to ProtectTheResults.org and sign up so you can stay informed about post-election day events as they unfold. Notifications will happen either through email or text.

Are you a leader or member of a progressive group in Prescott?
PI is communicating with the leaders of other progressive groups in our area. In these uncertain times, we need to be able to communicate with like-minded people to keep us all informed. If you are a leader or a member of a progressive group and would like to be a part of our net of communication, please email me at chair@prescottindivisible.org
---
Election Reference Guide
The 2020 Election Reference Guide With Voting Recommendations 
Assembled by the Democratic Women of the Prescott Area and Prescott Indivisible. Print a copy by clicking HERE

Connect With The Prescott Indivisible Community
Zoom Community Connection "Office Hours"
Join us on Wednesday & Friday from 3-5 pm.  
Stop by any time.
CLICK HERE TO REGISTER
Members from PI Steering Committee will be on hand to provide you and our community a place to share thoughts and to listen to others. Support and solidarity. 
---
Prescott Indivisible General Meeting on Zoom
Thursday, November 5 at 6 pm
CLICK HERE TO REGISTER
After registering, you will receive a confirmation email containing information about joining the meeting.
If You Have A Ballot… You can drop it in a drop box until 7 pm tomorrow, Tuesday
Drop box locations below..
Or catch a ride with "ROLL TO THE POLLS"
Read about Voting In Person HERE
---

NEED A RIDE to an Official Voting Ballot DropBox
or to vote in person at the County Recorders Office?

In Prescott : Marion Pack 928-642-6788
or leave a message at : 928-541-0413
Leave your name and phone number and someone will call you back to make arrangements for your ride. Passengers must be masked and must place their ballot in the box themselves.  Drivers will wear a mask; cars will be sanitized between trips. 
---
Last minute phone banking:
MISSION FOR ARIZONA still needs callers for election day.  
CLICK HERE TO SIGN UP
---
CLICK HERE TO– Verify Your Registration OR Verify Your Ballot Status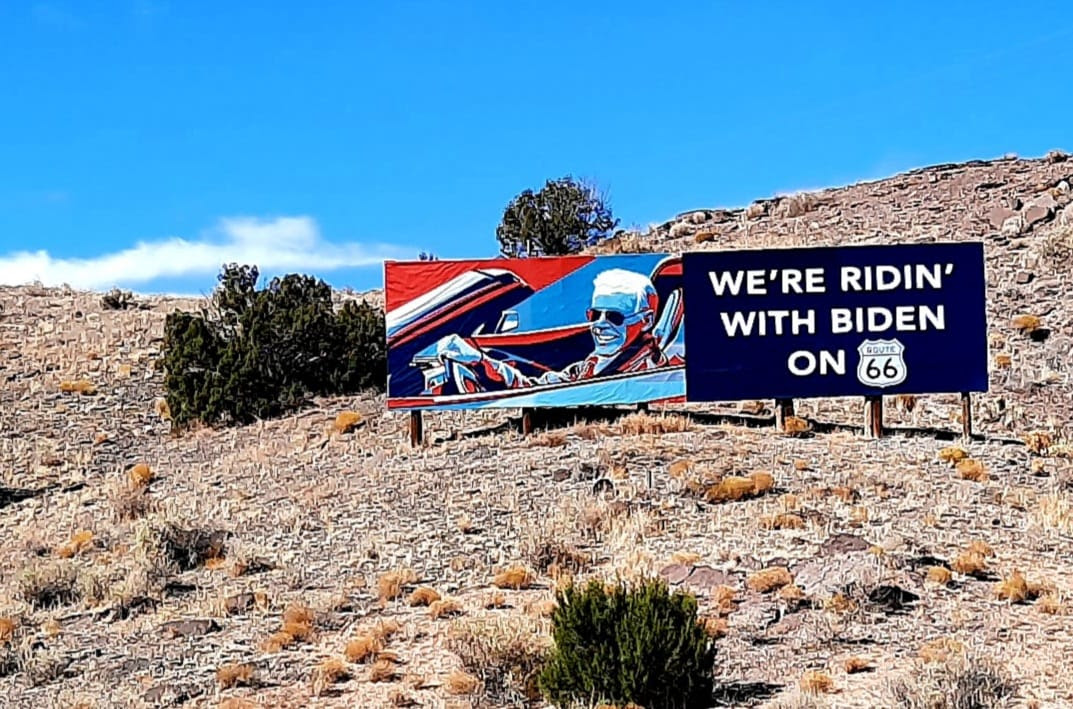 INSPIRATION & PERSPECTIVES
From Rosemary Dixon–
One the eve of the 2020 General Election I can't help but reflect upon how far we have come in the last four years. It's been a struggle, it's been grueling, it's been sometimes incomprehensible. 
 
But please, think! Think about what we have done, together. We have created a community the likes of which Yavapai County has never seen. We have worked together through thick and thin. We have stood shoulder to shoulder in solidarity for our values. Indivisible has been accused of being a partisan group. It's an understandable perspective to those who don't understand that what we work for is what we care about, political party be damned. We work for dignity, a voice and representation for all people. We work for our planet, both in AZ and the rest of the world. We believe in unity and honest, open discussion about what and who we are as a people and as a nation. We work for both personal autonomy and responsibility to one's community. These are not mutually exclusive.
 
Indivisible has staged small and large protests since 2016. We have marched for the climate, for Black Lives, for our sisters, mothers and daughters, we have marched for pride and for peace. This has provided us the type of visibility that one only earns with heart and genuine caring. We are not shallow; we are not mercenary. We are committed to equity in every possible form.
 
I am writing this with such deep gratitude to all of us.  We have worked with, struggled with, disagreed with, agreed with, cried with, dared with each other. We have met some incredibly difficult challenges. We have taken on impossible amounts of work. We have supported each other through health crises and stress crises. No matter what happens this week, I thank you all. You have taught me more than you know. I have learned from you all not to give up; not to let my fear and discouragement control me. I have witnessed an inspiring clarity of purpose amongst you all. 
 
Together we are making the future all humans deserve. I am honored to work with each and every one of you.
 In love and solidarity,   ~Rosemary Dixon, AREA-P, PI Steering Committee Member
---
COMMENTARY FROM Heather Cox Richardson.
Sign up for daily perspectives HERE
But on this night of calm before the storm, I am the opposite of discouraged. 
I am excited about our democracy and our future. 
Our nation faces headwinds, for sure. We simply must get the coronavirus pandemic under control, and then address the extremes of wealth and poverty in this country. Fixing healthcare, systemic racism and sexism, climate change, and education all must be on the table as we move firmly into the twenty-first century. It sounds like a daunting list, but after years of apathy while a few wealthy Americans tightened their grip on the nation, Americans have woken up to the fact that democracy is not a spectator sport. 

We are taking back our country, and once we have done so, we will find that no problem is insurmountable.

Democracy is rising. It might not win on Tuesday—no jinxing here!—but if not then, the week after that, or the month after, or the year after. After more than thirty years studying our country's history, I have come to believe in American democracy with an almost religious faith.

COMMENTARY FROM Robert Hubbell  

Sign up for daily observations and analysis HERE
Take it a day at a time, don't assume disaster, and focus on the big picture—like 91 million early votes, and Trump's underwater favorability among men, women, and Independents. Hang on to those fundamentals when early and incomplete Election-day totals are released. We learned that lesson in the 2018 midterms, and we should not cast it aside in 2020. Indeed, it is even more true today than in 2018. Stay strong and keep the faith. We need to see this through to the end. 


Musical interlude– Build It Back BetterHERE

Joe Biden's Man On The Left, from Atlantic Monthly HERE

How Long Will Voting Take, from the New York Times  HERE
---
Voter Values Project Report–The Environment Part 4

Dear Arizona Voter and Voter Values Project Survey Respondent,
This last segment on the environment provides a clear comparison of Trump and Biden regarding environmental issues.   The election is a few days away.  If you have not already done so, please, please vote!   The information below is a summary taken from HERE 
Fossil fuels – Pipeline projects
       Trump – Favors Keystone XL and Dakota Access pipeline
       Biden – Promises to stop Keystone and has not taken a position on Dakota Access    
 Government backing for fossil fuels
       Trump – Supports unobstructed growth of the fossil fuel industry
       Biden – Favors ending fossil fuel subsidies
 Oil regulation
       Trump – Rolled back Obama-era rules to minimize methane leaks.   Supports unrestricted fracking
       Biden – Says he will not ban fracking, but will ban new off-shore drilling and any new permits on 
                    public lands
 Coal
       Trump – Reduced and rolled back limits on coal production
       Biden – Against any new coal plants, says cheaper renewable energy has eliminated need for them
 Climate policy
       Trump – Left Paris Agreement, rolled back Obama-era emissions rules, fails to consider climate 
                       change in policy decisions.
       Biden – Plans to rejoin Paris Agreement, reinstate emissions rules, invest $2 trillion to fight climate
                   change
Comprehensive climate policy
       Trump – Has none
       Biden – His climate plan states goal of 100% clean energy by 2035 and net zero emissions by 2050
Creating market incentives for renewables
       Trump – Undid Obama-era rules that encouraged growth of renewable energy
       Biden – Supports innovations and plans to use renewable energy market as a major job creator
Cars
       Trump – Rescinded higher fuel economy standards for cars and trucks
       Biden – Wants strict fuel-efficiency standards in place to grow electric auto industry
Nuclear energy
       Trump – Wants to ramp up nuclear energy and uranium production
       Biden – Supports development of small-scale nuclear reactors
Pollution
       Trump – Rolled back several water protection regulations
       Biden – Wants to strengthen pollution laws to reduce impact on communities of color
Plastics
       Trump – Launched a program to reduce plastic waste via recycling.  Dismissed single use plastics ban
       Biden – Says plastics are a threat to safe water.  Supports phasing out of single use plastics
Conservation
       Trump – Under the Trump Administration, many endangered animals lost protections
       Biden – Website states goal of conserving 30% of America's land and water to slow extinctions
Protected lands
       Trump – Severely cut size of Bears Ears and Grand Staircase-Escalante lands.   Plans to open these 
                      areas to mining and energy exploration.   Added 1.3 million acres to wilderness areas.
       Biden – Promised to restore protections to several areas opened by Trump
 The Voter Values Project at Prescott Indivisible
---
AZResist is an independent calendar covering
civil rights and progressive politics across Arizona.
CONTACTS
NATIONAL, STATE, AND LOCAL REPRESENTATIVESNational
SENATOR KYRSTEN SINEMA
825 B&C Hart Senate Office Building Washington DC 20510
(202) 224-4521
contact@sinema.senate.gov
SENATOR MARTHA MCSALLY
B40D Dirksen Senate Office Building Washington DC 20510
202-224-2235
contact@mcsally.senate.gov
REPRESENTATIVE PAUL GOSAR
2057 Rayburn HOB, Washington, DC 20515 202-225-2315
6499 S. Kings Ranch Rd. #4, Gold Canyon, AZ 85118 480-882-2697
220 N. 4th St., Kingman, AZ (by appt. only)
122 N. Cortez St., Suite 104, Prescott, AZ 86301 928-445-1683
http://paulgosar.house.gov/contact/
Arizona
GOVERNOR DOUG DUCEY
State Capitol, 1700 West Washington Street, Phoenix, AZ 85007 602.542.4331
http://azgovernor.gov/governor/form/contact-governor-ducey
Legislature http://www.azleg.gov/
Senator Karen Fann kfann@azleg.gov 602-926-5874
Rep. Noel Campbell ncampbell@azleg.gov 602-926-3124
Rep. Steve Pierce spierce@azleg.gov 602-926-5584
Prescott
MAYOR GREG MENGARELLI
201 S. Cortez St. Prescott 928.777.1248
---
DemCast is an advocacy-based 501(c)4 nonprofit. We have made the decision to build a media site free of outside influence. There are no ads. We do not get paid for clicks. If you appreciate our content, please consider a small monthly donation.
---