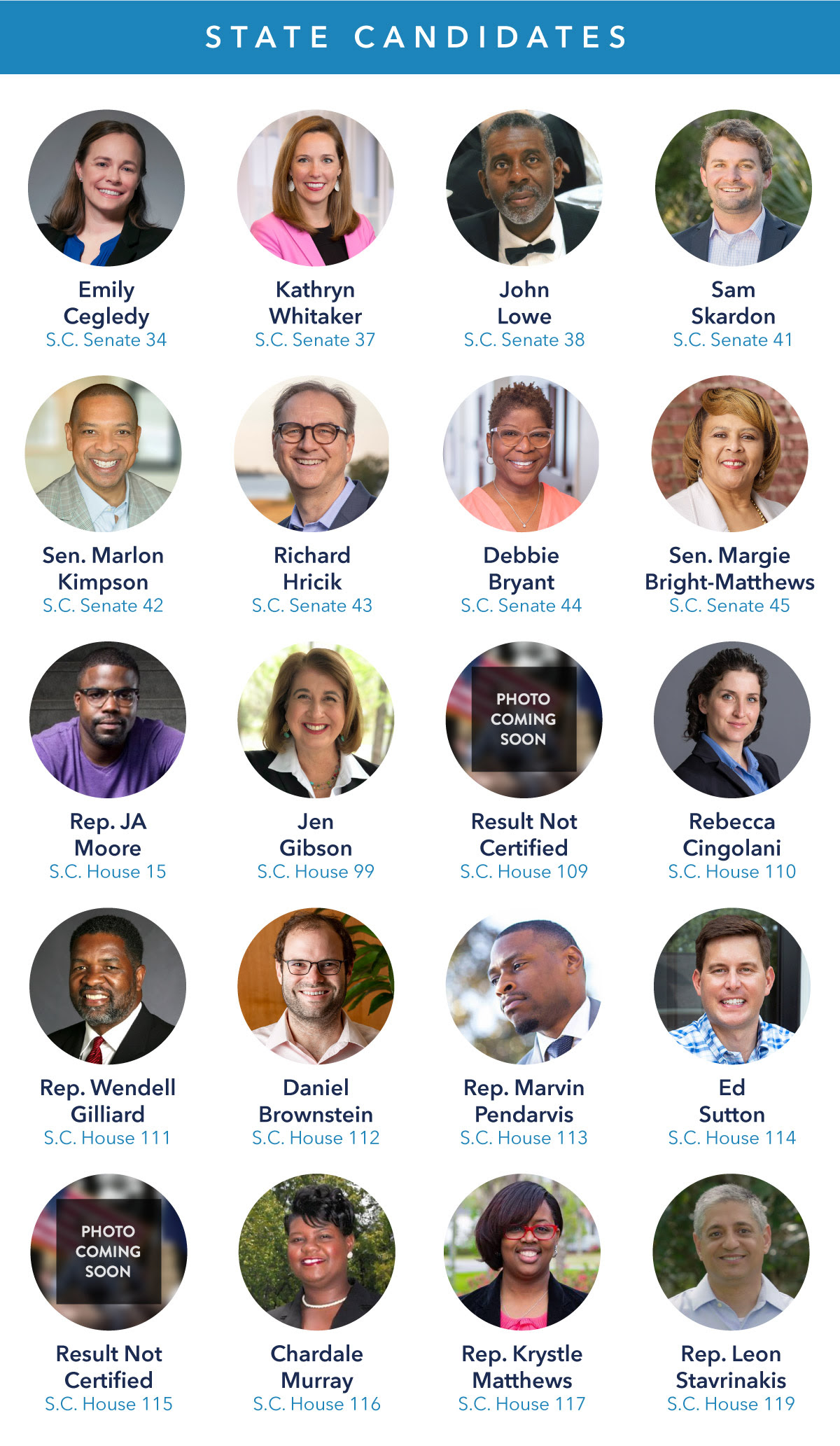 ---
November Starts Now! Meet Your Candidates & Get Involved
We have a record number of Democrats running in Charleston County – click the links below to meet our amazing slate of candidates from Congress to County Council and then volunteer to get involved in the November campaign TODAY!
* Please note that results have not yet been certified for the primary runoffs in SC House 109 and 115. We congratulate all of our candidates who have run outstanding campaigns. There is an official recount tomorrow (June 26) for House 115. We anticipate hearing official results at that time. For House 109, the Court has delayed the certification of that race temporarily.
All meetings until further notice will be conducted "virtually" using Zoom. You can connect by computer or telephone. We will have regular training sessions where you can try Zoom out and get comfortable participating this way. We will continue to use MobilizeAmerica to RSVP.
NOVEMBER STARTS NOW!
Are you ready to tell Lindsey Graham to pack his bags and send Jaime Harrison to the U.S. Senate? How about helping Joe Cunningham and all the amazing candidates running for county offices and the state legislature? We will be having phone banks every day from now until November 3. We are going to identify every Democrat we possibly can so that we can turn them out to vote in November. With your help, we can do this!
WE'RE GETTING CLOSER – CAN YOU HELP?
We found more monthly donors last week, bringing us closer to our goal! A commitment of $5 per month or more can make a big difference. If you are already a monthly donor, please consider increasing your giving level by an extra $5 or $10. We need to find $1,820 more per month in recurring donations to build a winning campaign.