Cheeseheads gone bad: Republican scheme to rule forever, regardless of how people vote.
Wisconsin Republicans are considering nullifying the recent election of Justice Janet Protasiewicz to the Wisconsin Supreme Court. Republicans in the Wisconsin Assembly are planning to impeach Justice Protasiewicz who won by an 11-point margin and then allow her trial on the impeachment charges to languish forever in the Republican-controlled Wisconsin Senate.
Why? Because impeachment by the assembly automatically suspends Justice Protasiewicz pending her trial in the Senate. That perverse abuse of the state's constitution will nullify the votes of 1,021,822 Wisconsinites. – Robert Hubbell in Today's Edition
Who are these Republicans so desperately trying to hold onto their gerrymandered seats? How can you call them to remind them how democracy works? Use this map.
Remind them know how democracy works
Share this map freely with this link https://arcg.is/04jOa0 or embed it in a website with this code: "<iframe width="1080″ height="720″ frameborder="0″ scrolling="no" allowfullscreen src="https://arcg.is/04jOa0″></iframe>"
Understand the Republican scheme to rule forever
"Republicans seek to nullify an election by wielding the corrupt power of a gerrymandered legislature whose composition is a continuing violation of the Wisconsin and US constitutions.
The Wisconsin Constitution provides, "No judicial officer shall exercise his office, after he shall have been impeached, until his acquittal.") If a trial after impeachment never occurs, Justice Protasiewicz is permanently suspended based on the unilateral action of Republicans in the Wisconsin Assembly. That perverse abuse of the state's constitution will nullify the votes of 1,021,822 Wisconsinites. See CNN, Wisconsin GOP weighs moves to sideline elections chief and liberal Supreme Court majority.
On what grounds will Justice Protasiewicz be impeached? Like the threatened impeachment of President Biden, the grounds for impeachment are pesky details to be supplied later. The impeachment effort is gaining steam even though Justice Protasiewicz has yet to rule on a single case. But the court's docket includes two lawsuits that challenge the nation's most egregious partisan gerrymandering that has given Wisconsin Republicans a permanent, corrupt stranglehold on the state legislature." – Today's Edition
Protect democracy
Wisconsinites can pursue several remedies simultaneously. First, the Wisconsin Democratic Party is mounting an ad campaign to pressure Republicans to stand down from nullifying the election. See Fox News, Wisconsin Democrats launch $4M ad blitz targeting GOP lawmakers considering impeachment of new liberal justice. Help the Wisconsin Democratic Party protect Justice Protasiewicz's victory.
Sue the Wisconsin legislature
Second, all parties with standing to sue the Wisconsin legislature or the state of Wisconsin should do so ASAP. The partisan nullification of an election denies the citizens of Wisconsin a right explicitly granted in the US Constitution: "The United States shall guarantee to every State in this Union a Republican Form of Government." US Const., Article IV, Section 4. The remedy to be requested is simple: If the legislature impeaches Justice Protasiewicz, it must try her promptly. Holding her in limbo by denying a trial in the Wisconsin Senate is despotic.
Peaceful, persistent protest
Third, the people of Wisconsin must make their voices heard through peaceful, persistent protest. Massive protests will demonstrate the future political costs of nullifying the election and may encourage businesses to pressure Wisconsin Republicans to stand down. But if protests are not enough, Wisconsinites should take a page from the civil rights era: General strikes, walkouts, and boycotts that shut down businesses, government offices, and schools in Wisconsin. The latter is a drastic remedy, but if the prevailing rule of governance in Wisconsin is "Elections are given effect only when Republicans win," it is time for the citizens of Wisconsin to reclaim their right to self-determination.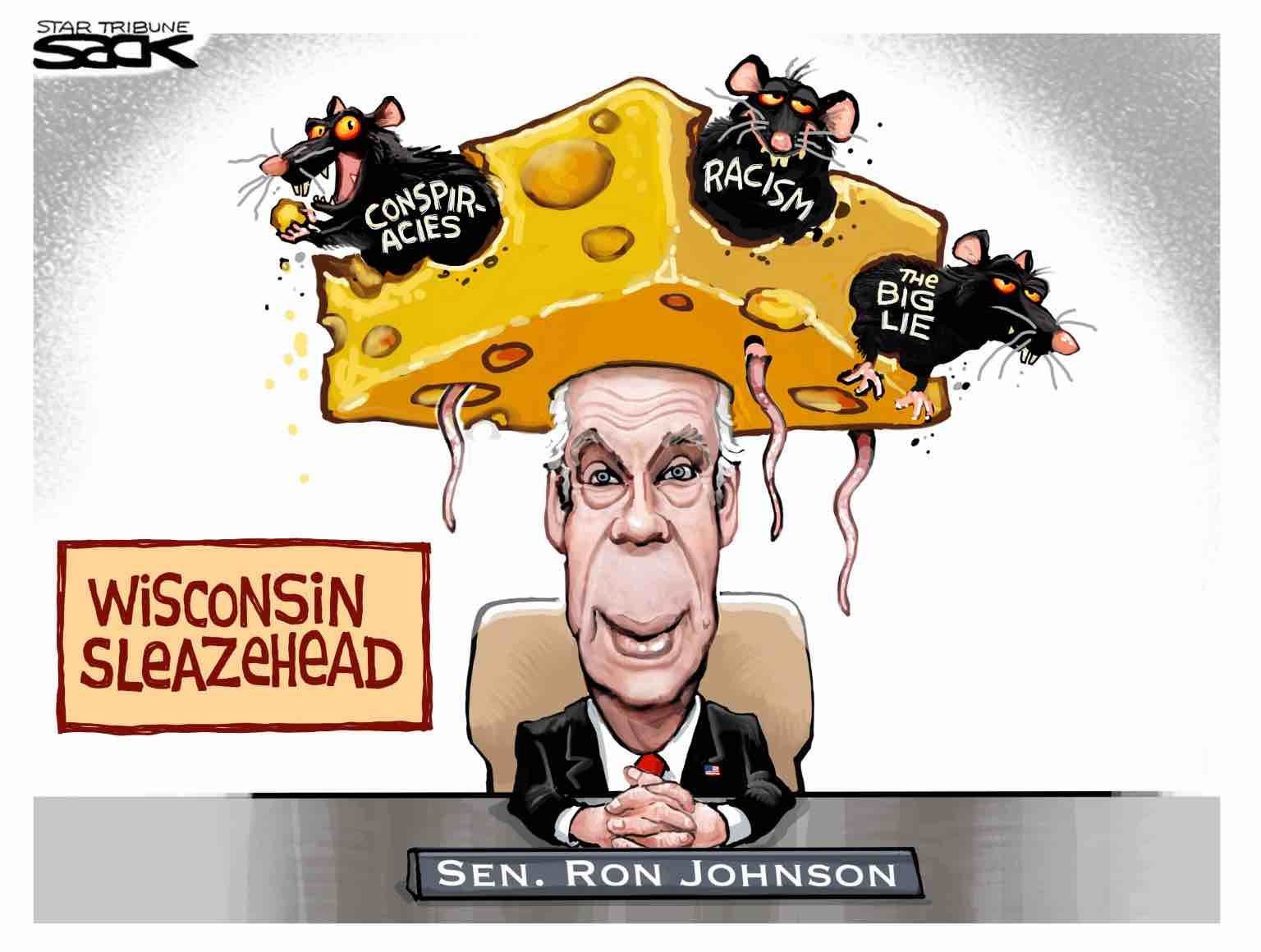 TakeAway: Stop the Republican scheme to cling to power through gerrymandering and impeaching Justices the people have elected. No one is above the law.
Deepak
DemLabs
Acknowledgement: I've cited Today's Edition, Robert Hubbell's excellent newsletter in this blog.
DISCLAIMER: ALTHOUGH THE DATA FOUND IN THIS BLOG AND INFOGRAPHIC HAS BEEN PRODUCED AND PROCESSED FROM SOURCES BELIEVED TO BE RELIABLE, NO WARRANTY EXPRESSED OR IMPLIED CAN BE MADE REGARDING THE ACCURACY, COMPLETENESS, LEGALITY OR RELIABILITY OF ANY SUCH INFORMATION. THIS DISCLAIMER APPLIES TO ANY USES OF THE INFORMATION WHETHER ISOLATED OR AGGREGATE USES THEREOF.
Read in browser »
Reposted from Democracy Labs with permission.
---
DemCast is an advocacy-based 501(c)4 nonprofit. We have made the decision to build a media site free of outside influence. There are no ads. We do not get paid for clicks. If you appreciate our content, please consider a small monthly donation.
---