"Florida has 6.5% of the U.S. population, but accounts for 20% of America's new COVID infections. Its daily average is four times the national." – L.A. Times
How did we get here? Let's look at the facts – the number of cases and deaths from COVID per Florida County with data from the John Hopkins Coronavirus Resource Center. Let's also track the growth rate in infections in Miami-Dade and Palm Beach counties as DeSantis scrapped COVID safety precautions in the state.
Facts, unlike politicians, don't lie. Good infographics and maps make it easy for the public to understand what's really going on and who to hold accountable.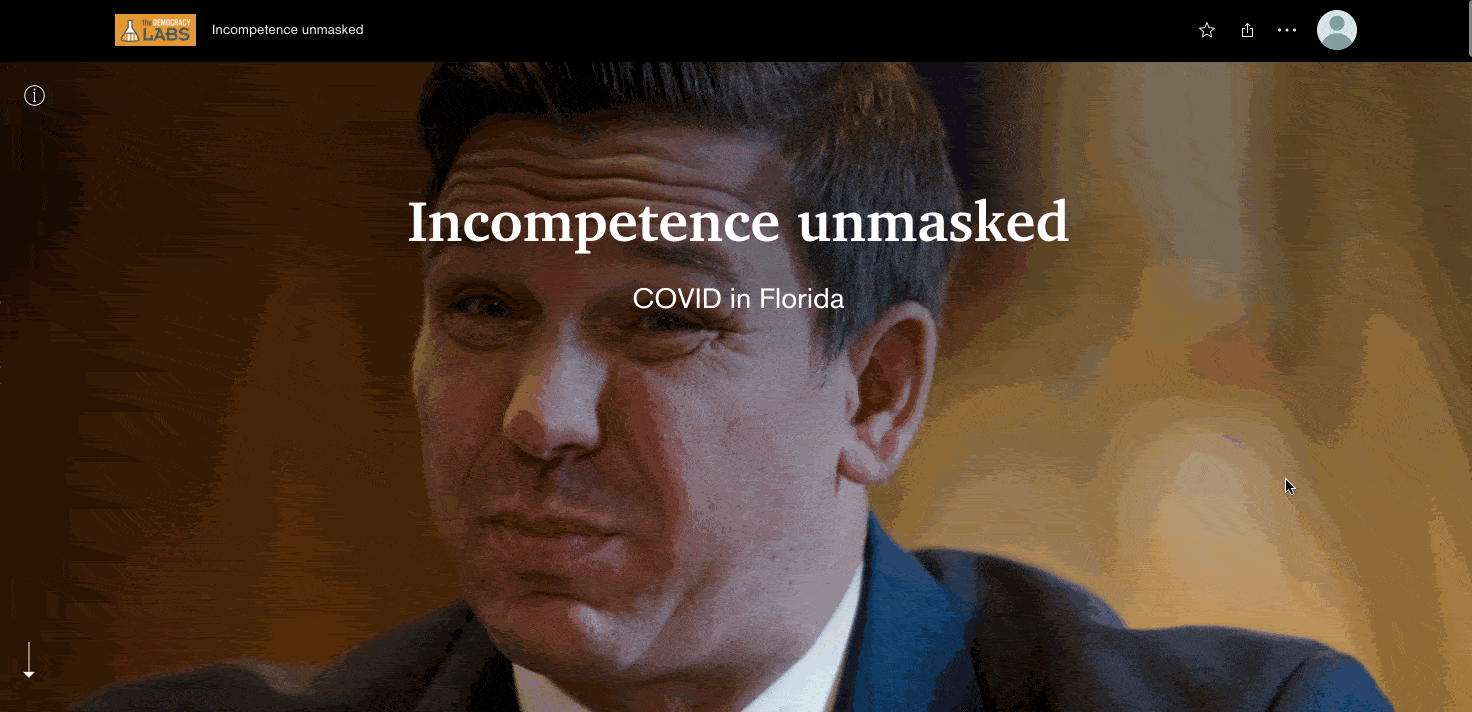 Share this StoryMap with this link https://arcg.is/09TSLe or freely embed it in a website with this code:
< iframe width="300″ height="200″ frameborder="0″ scrolling="no" allowfullscreen src="https://arcg.is/0PiK9W"></iframe>
COVID in Florida
"DeSantis doubles down on anti-science campaign as COVID explodes in Florida. The state ranks 23rd in total doses and total doses administered to residents over 18 per capita. – LA Times
The governor didn't impose a statewide mask mandate… he's also banned businesses from requiring people to show proof of vaccination. "The number of hospitalizations from the disease reached 6,369 on July 24 – the largest number of hospitalizations from COVID in Florida since February. Florida accounted for one in five new COVID infections in the U.S. in the week of July 16 to 22. That is 340. 7 cases per 100,000 people.
"While hospitals in our state were filling up, DeSantis was shouting about "Freedom over Faucism. As a physician and a Floridian, I am frankly angry and ashamed", Bernard Ashby, head of the Florida chapter of the Committee to Protect Health Care, told CBS Miami" – Newsweek
Exposing COVID incompetence
DemLabs and Florida Key Democrats used data from USA Facts and the John Hopkins Coronavirus Resource Center to create this infographic with the free StoryMaps app. There are two maps
– Total cases and deaths per county
– Cumulative COVID cases in Miami-Dade and Palm Beach county. This time sequence map shows the number of COVID cases in Miami-Dade and Palm Beach counties by month since the epidemic started in March 2020.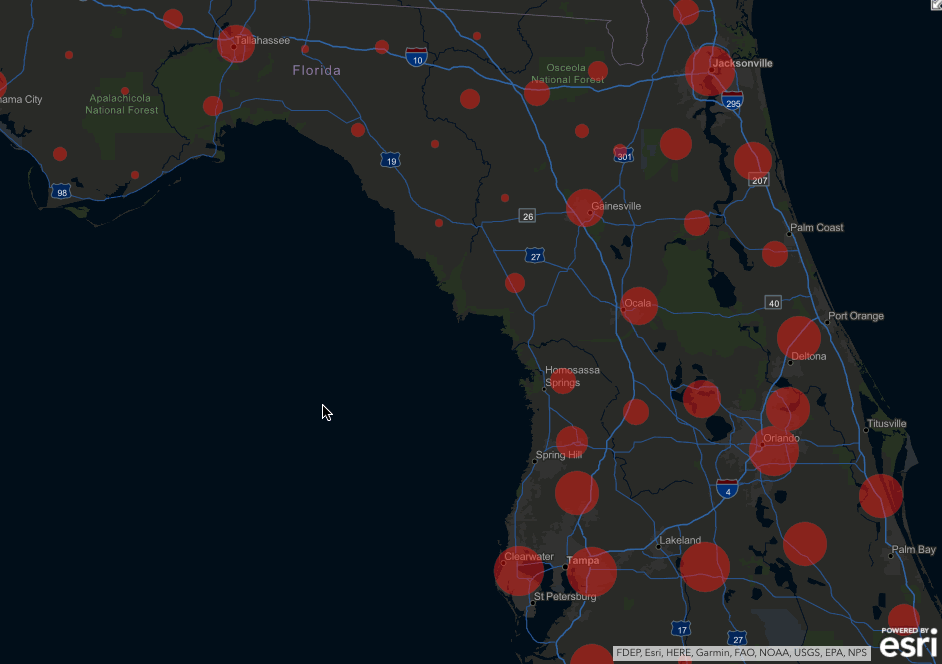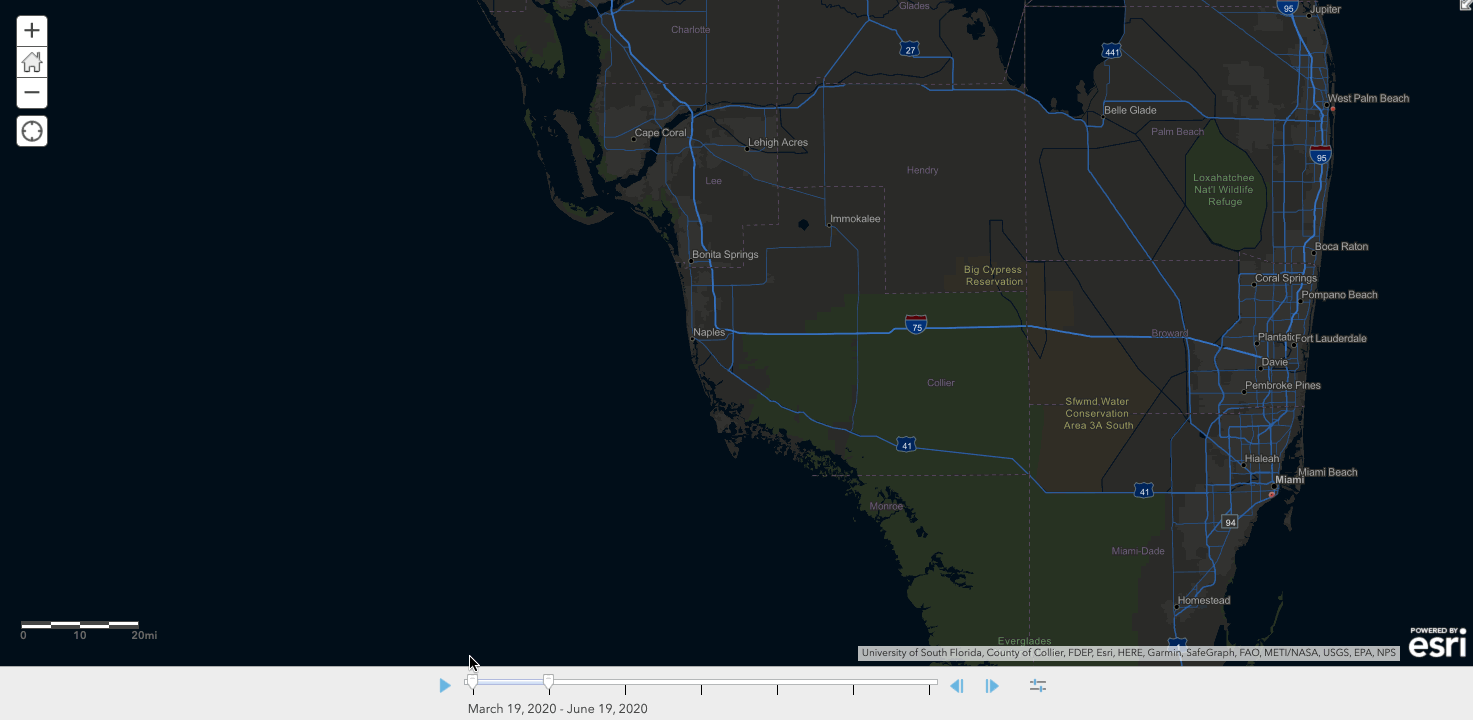 We created a free app which has both the map layers and can be shared with this link: https://arcg.is/0PiK9W
TakeAway: Expose incompetence – especially when it harms the public with the free StoryMaps app to make the facts easy to see.
Deepak
DemLabs
Originally posted on DEMLABS BLOG. Reposted with permission.
---
DemCast is an advocacy-based 501(c)4 nonprofit. We have made the decision to build a media site free of outside influence. There are no ads. We do not get paid for clicks. If you appreciate our content, please consider a small monthly donation.
---