Similar actions are being taken in Macon-Bibb and Ben Hill counties. Black Voters Matter is sounding the alarm and mobilizing supporter to oppose the racist Georgia HB422 bill.
Where are the counties that are being targeted? What is the racial composition of these counties? How are Republicans proposing to make it harder to vote? What can Georgians do to express their opposition?
Black Voters Matter created this StoryMap with help from DemLabs to share the message and encourage supporters to call their legislators.

Major concerns with the bill
Strengthens mass voter challenges by lowering standard for successful challenge
Undermines NVRA by allowing extremely unreliable data as sufficient to prevent a voter from voting
Encourages extreme dropbox intimidation and surveillance by requiring the faces of every voter be recorded and livestreamed
Protects aggressive prosecutors from being accused or held liable for misconduct when investigating election allegations
Adds new felonies and misdemeanors for election officials and county leaders
Subverts local control and bans counties from receiving outside funding for election despite unfunded mandates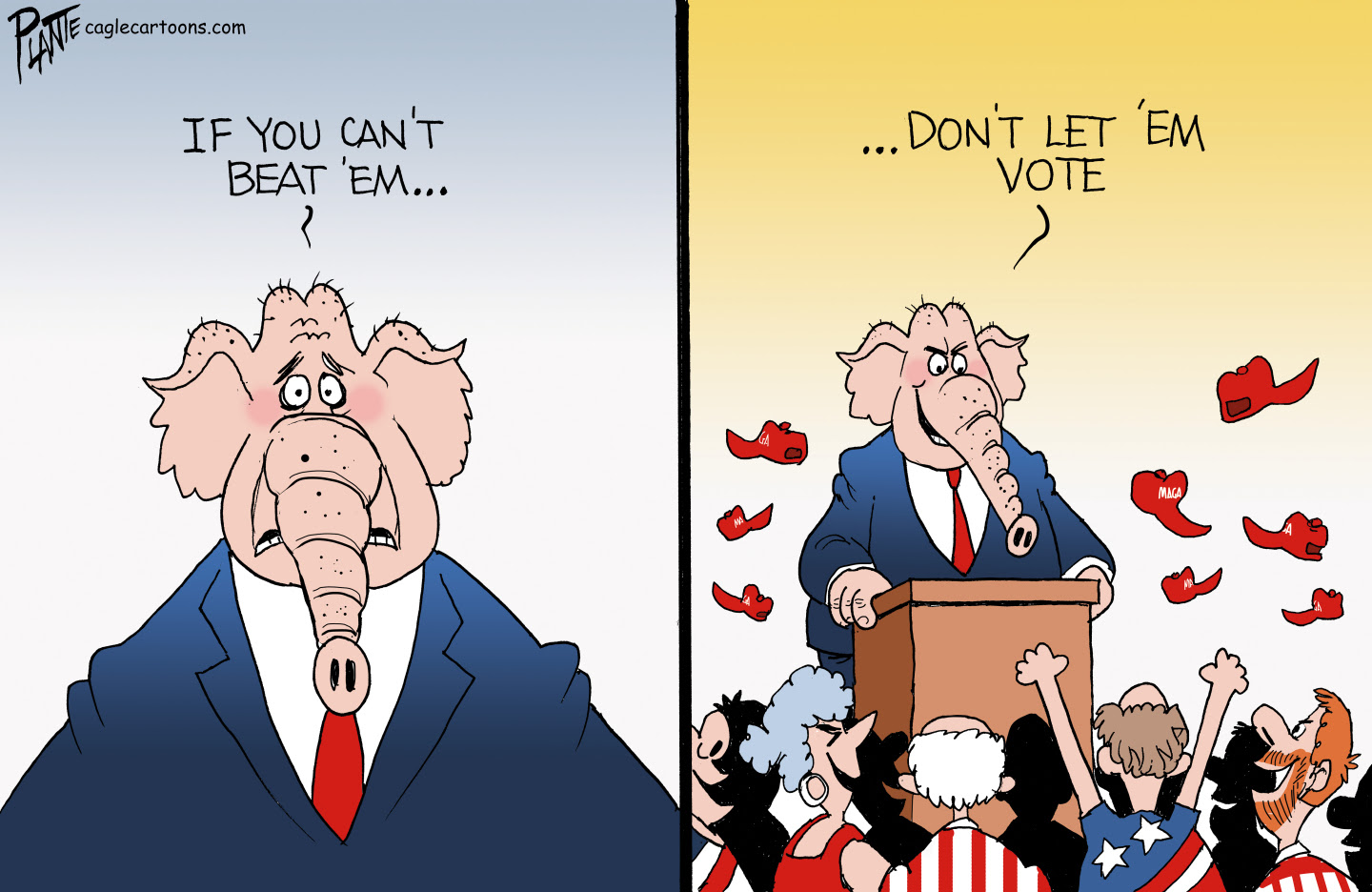 Bill caters to "non-reality" based 2020 antagonists
Stephen Fowler explains how the bill contains minor tweaks to 2021's massive law change, and also sections still catering to non-reality based 2020 antagonists
Section 3 bans non-citizens from working in local elections, based on a 2020 conspiracy in Fulton County
Section 7 makes it easier for mass voter challenges by making the presence on National Change of Address database enough cause for challenge (with some exceptions/limits)
Section 8 makes the voter challenge process not have to follow the Georgia Civil Practice Act or rules of evidence in state law, but evidence "shall be persuasive and reliable."
Section 9 deals with secure ballot storage, limiting access to secure areas, requires sealed containers and ballot transfer forms for blank unvoted ballots (local officials say that's unnecessary/more paperwork)
Section 17 says a nonprevailing party in an election contest can't be liable for attorney fees "so long as the election contest was brought in good faith."
Section 19 says no DA / Attorney General / US Attorney or their staff can be accused of prosecutorial misconduct for investigating/prosecuting "a good faith allegation" of election law violations
Black Voters Matter
BVM aims to increase power in marginalized, predominantly Black communities. We agree with the words of Dr. Martin Luther King, Jr. when he said, "Power at its best is love implementing the demands of justice, and justice at its best is power correcting everything that stands against love."
The key to effective civic engagement and community power is understanding, respecting and supporting local infrastructure.
Black voters matter not only on election day, but on the 364 days between election days as well. This means we must support individuals and organizations that are striving to obtain social justice throughout the year.
Black voters matter *everywhere*, including rural counties and smaller cities/towns that are often ignored by candidates, elected officials, political parties and the media.
In order for Black voters to matter, we must utilize authentic messaging which speaks to our issues, connects with our hopes and affirms our humanity.
The leadership, talent and commitment demonstrated by Black women in particular must receive recognition and, more importantly, *investment* in order to flourish and multiply.
TakeAway: Call your Georgia state senator to oppose the racist Georgia HB422 bill.
Deepak
DemLabs
DISCLAIMER: ALTHOUGH THE DATA FOUND IN THIS BLOG AND INFOGRAPHIC HAS BEEN PRODUCED AND PROCESSED FROM SOURCES BELIEVED TO BE RELIABLE, NO WARRANTY EXPRESSED OR IMPLIED CAN BE MADE REGARDING THE ACCURACY, COMPLETENESS, LEGALITY OR RELIABILITY OF ANY SUCH INFORMATION. THIS DISCLAIMER APPLIES TO ANY USES OF THE INFORMATION WHETHER ISOLATED OR AGGREGATE USES THEREOF.
Read in browser »
---
DemCast is an advocacy-based 501(c)4 nonprofit. We have made the decision to build a media site free of outside influence. There are no ads. We do not get paid for clicks. If you appreciate our content, please consider a small monthly donation.
---