Prescott Indivisible Newsletter:
February 24, 2021
CALL TO ACTION: SAVE OUR SCHOOLS
Next week is
National Public Schools Week

Raise your voices to fight bad bills and support our public schools during #PublicSchoolsWeek. It's also "Crossover Week" at the legislature — all committees except Appropriations and Rules pause while lawmakers spend hours on floor debate and send bills to the opposite chamber.
---
CWAG-
QUESTION OF THE MONTH:WATER FOR THOUSANDS OF NEW HOMES?
Read about it HERE
Upper Verde River Threatened
Zoom Webinar
Saturday, Mar. 13, from 10 am-noon
The Zoom link and password are posted in the "Next Meeting" section HERE
---
ACLU
TELL ARIZONA LAWMAKERS:
ABORTION IS A HUMAN RIGHT
Arizona lawmakers are trying to limit and restrict access to abortion care. In a particularly extreme bill, HB 2650, prosecutors would be allowed to incarcerate and seek the death penalty people for having an abortion, as well as the doctors who perform this essential care. We must take a stand and ensure that abortion remain legal and accessible for all.
Additionally, HB 2404 would allocate millions of taxpayer dollars to an organization that is notorious for tracking pregnant people to steer them away from abortion providers. Let's be clear: the decision to have an abortion should only be between a person and their medical provider. Politicians have no place in those important and personal decisions.
Contact Arizona lawmakers and urge them to reject this type of legislation and protect abortion care.
---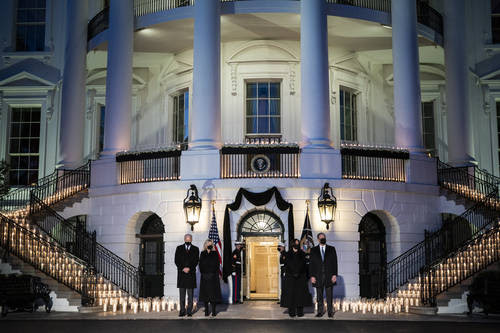 DEMAND YOUR REPRESENTATIVES BUILD ON BIDEN'S RESCUE PLAN TO PASS BOLD RELIEF
In just a few days, the House will be voting on the latest COVID-19 relief package. Additional relief is long overdue, and with some protections from the CARES Act expiring in March, we don't have any time to waste. The Biden administration's American Rescue Plan is a strong start, and now we have to ensure Congress builds on the plan with key progressive improvements to expand relief measures and create a truly inclusive, transformative response.
The first thing you can do right now to support these efforts is to call your representative to demand they support a bold rescue plan, include our key progressive improvements, and defend the bill once it heads to the Senate!
---
EVENTS
What's Next for NAZCCA?
Northern Arizona Climate Change Coalition
Friday, Feb 26 @ 6pmJoin our annual 'all region' strategy session for 2021. Led by volunteer leaders from our  climate action teams, sharing ideas, strategy and plans for the future!SIGN UP HERE
 Contact: kari.nazcca@gmail.com
---

YAVAPAI DEMOCRATS VIRTUAL MEETING:
New Beginnings
Thursday, March 11 6:30 pm
​Guest speaker​–Raquel Terán is a Democratic member of the Arizona House of Representatives who has represented District 30 since January 14, 2019. In 2021, Terán was elected Chair of the Arizona Democratic Party.
​REGISTER FOR THIS MEETING HERE:
https://www.yavdem.org/
---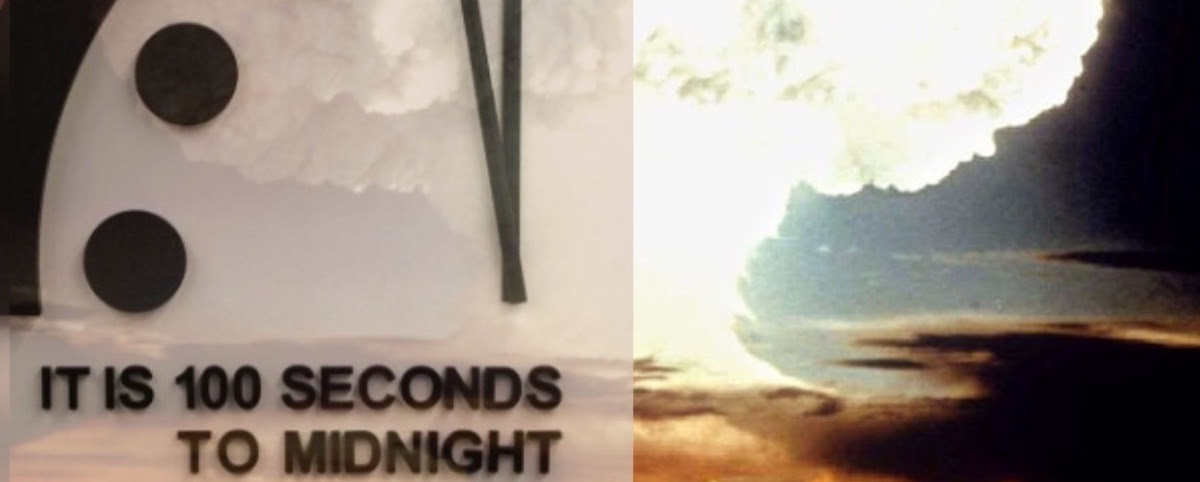 The Nuclear Resister – by Marion Pack
A major win in the work to create a nuclear-free world has been achieved.  In October, 2020, the 50th country ratified the Treaty on the Prohibition of Nuclear Weapons (TPNW).  On January 22, 2021, the formal ceremony bringing the treaty into full force took place at the United Nations in New York City.  
(Click here to read the full story on this historic treaty.)
---
GOOD NEWS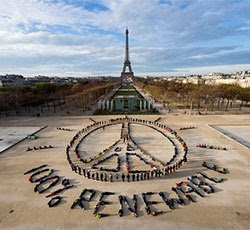 Paris–We're Back, Baby!
From The Sierra Club
READ ABOUT IT HERE
---
CONTACTS
PRESCOTT INDIVISIBLE
prescottindivisible.org Calendar of Events HEREEmail info@prescottindivisible.org
Prescott Indivisible onYouTube
Start a discussion on:
TWITTER:@IndivisPrescott
FACEBOOK:  (Public page)
NATIONAL, STATE, AND LOCAL REPRESENTATIVES
National
SENATOR MARK KELLY
PO Box 27202, Tucson, AZ 85726
https://markkelly.com
https://www.facebook.com/CaptMarkKelly/
SENATOR KRYSTEN SINEMA
825 B&C Hart Senate Office Building Washington DC 20510
(202) 224-4521
contact@sinema.senate.gov
REPRESENTATIVE PAUL GOSAR
2057 Rayburn HOB, Washington, DC 20515 202-225-2315
6499 S. Kings Ranch Rd. #4, Gold Canyon, AZ 85118 480-882-2697
220 N. 4th St., Kingman, AZ (by appt. only)
122 N. Cortez St., Suite 104, Prescott, AZ 86301 928-445-1683
http://paulgosar.house.gov/contact/
Arizona
GOVERNOR DOUG DUCEY
State Capitol, 1700 West Washington Street, Phoenix, AZ 85007 602.542.4331
http://azgovernor.gov/governor/form/contact-governor-ducey
Legislature http://www.azleg.gov/
Senator Karen Fann kfann@azleg.gov 602-926-5874
Rep. Judy Burges jburges@azleg.gov 602-926-3256
Rep. Qwang Nguyen qnguyen@azleg.gov (602) 926-3258

Prescott
MAYOR GREG MENGARELLI
201 S. Cortez St. Prescott 928.777.1248
---
DemCast is an advocacy-based 501(c)4 nonprofit. We have made the decision to build a media site free of outside influence. There are no ads. We do not get paid for clicks. If you appreciate our content, please consider a small monthly donation.
---