Coming off a historical week in America, we would like to thank all of you who called on Senators Susan Collins and Angus King to vote to convict former president Donald Trump. Acquittal was always expected, but our senators did their duty, thanks in large part to you. Despite the outcome, House impeachment managers did what they set out to do: present a solid case to the American people that Trump incited the January 6th insurrection, leading to the most bi-partisan impeachment in US history. Historian and blogger (and Mainer!) Heather Cox Richardson offered a nice summary of the last day of the impeachment trial and how it set the stage for what may come next. You can read that HERE. While those wheels of justice slowly turn, there's progress being made on Maine legislation and a special election for Maine Senate District 14 just a few weeks away. Find out more below.
In solidarity,
The Suit Up Maine Admin Team
---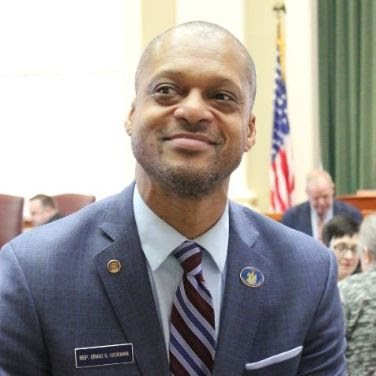 Write letters to voters for Craig Hickman

Former Maine Representative Craig Hickman is running for the Maine Senate for District 14 in a special election March 9 to fill the seat recently held by Shenna Bellows, who was elected Secretary of State in December. Not only do we need to keep this seat in a swing district, we also need a progressive voice like Craig's in the Senate. Craig is an organic farmer and artist, and served 4 terms in the House, where he was a champion for expanding health care, more state funding for our schools, stronger environmental protections, and support for small businesses, farmers, loggers, and fishermen. Craig has a lot of support in his district, but too many voters don't know about the March 9 election. Help us turn out the vote by writing short notes to voters in Chelsea, Farmingdale, Gardiner, Hallowell, Manchester, Monmouth, Pittston, Randolph, Readfield, West Gardiner, and Winthrop. Craig's campaign will provide stationary, envelopes, stamps, addresses and a short script for the letters. You write them and get them in the mail by early next week. Sign up here.
---
This Week at the State House

Legislators will hold public hearings and work sessions this week on these bills, which we're tracking in our Legislature Roundup. Follow the links below to learn more about the bills and find out how to submit testimony and contact your legislators to support them. See all the bills we're tracking HERE.COVID-19 patient bill of rights. This bill would help Mainers avoid financial or other barriers to getting tested and vaccinated for COVID-19 by requiring Maine-regulated health insurance plans to cover the costs of COVID-19 screening, testing, and vaccination and waive all co-pays. Learn more here. Increasing racial equity in legislation. This bill would allow legislators to request "racial impact statements to measure how proposed legislation might create new or deepen existing racial disparities in Maine. This bill was highlighted here week and has a working session scheduled for this week. Learn more here. Expanding MaineCare transportation coverage. This bill seeks to create a pilot program to expand MaineCare transportation coverage to cover non-medical transportation for basic needs for seniors and adults with disabilities.  This  bill was highlighted here last week and also has a working session scheduled for this week. Learn more here.
---
On our website you'll also find:
You can find more of our actions on our Facebook and Twitter pages.
SHARE THIS EMAIL VIA:
---
DemCast is an advocacy-based 501(c)4 nonprofit. We have made the decision to build a media site free of outside influence. There are no ads. We do not get paid for clicks. If you appreciate our content, please consider a small monthly donation.
---