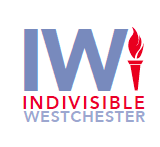 #UNFOXMYCABLEBOXPay for cable or satellite TV? You're subsidizing Fox News whether you watch it or not.
Every network charges cable and satellite providers a small fee per subscriber; the one for Fox News is extraordinarily high. A typical household pays Fox News almost $2 per month—about $20 per year— via their cable or satellite provider, regardless of whether they actually watch the channel.
In 2021, a wave of big contracts between Fox News and TV providers for subscriber fees are set to expire. These contracts make up about 65% if Fox News' subscriber fee revenue. If we want to stop paying the Fox News "tax," now is the time to act.
Police ReformThe Westchester County Police Reform & Reimagining Task Force has released its report.
Invest In Our NY Act
The Act can raise $50 billion to rebuild New York's economy by ending tax breaks for the richest New Yorkers.
State Senate Budget Forum
---
Democracy ReformThe For the People Act (H.R. 1) is a robust democracy reform package that aims to give everyday people a bigger voice in politics and to create a more ethical and accountable government.
---
Eliminate the FilibusterWe must keep up the pressure to eliminate the filibuster if Democrats are to enact the sweeping changes that the American people voted for.
Please take two minutes to contact your senators:
COVID Resources
---
DemCast is an advocacy-based 501(c)4 nonprofit. We have made the decision to build a media site free of outside influence. There are no ads. We do not get paid for clicks. If you appreciate our content, please consider a small monthly donation.
---