If you're a Pod Save America listener, you may have heard today: we're teaming up with Vote Save America to flip the Texas House.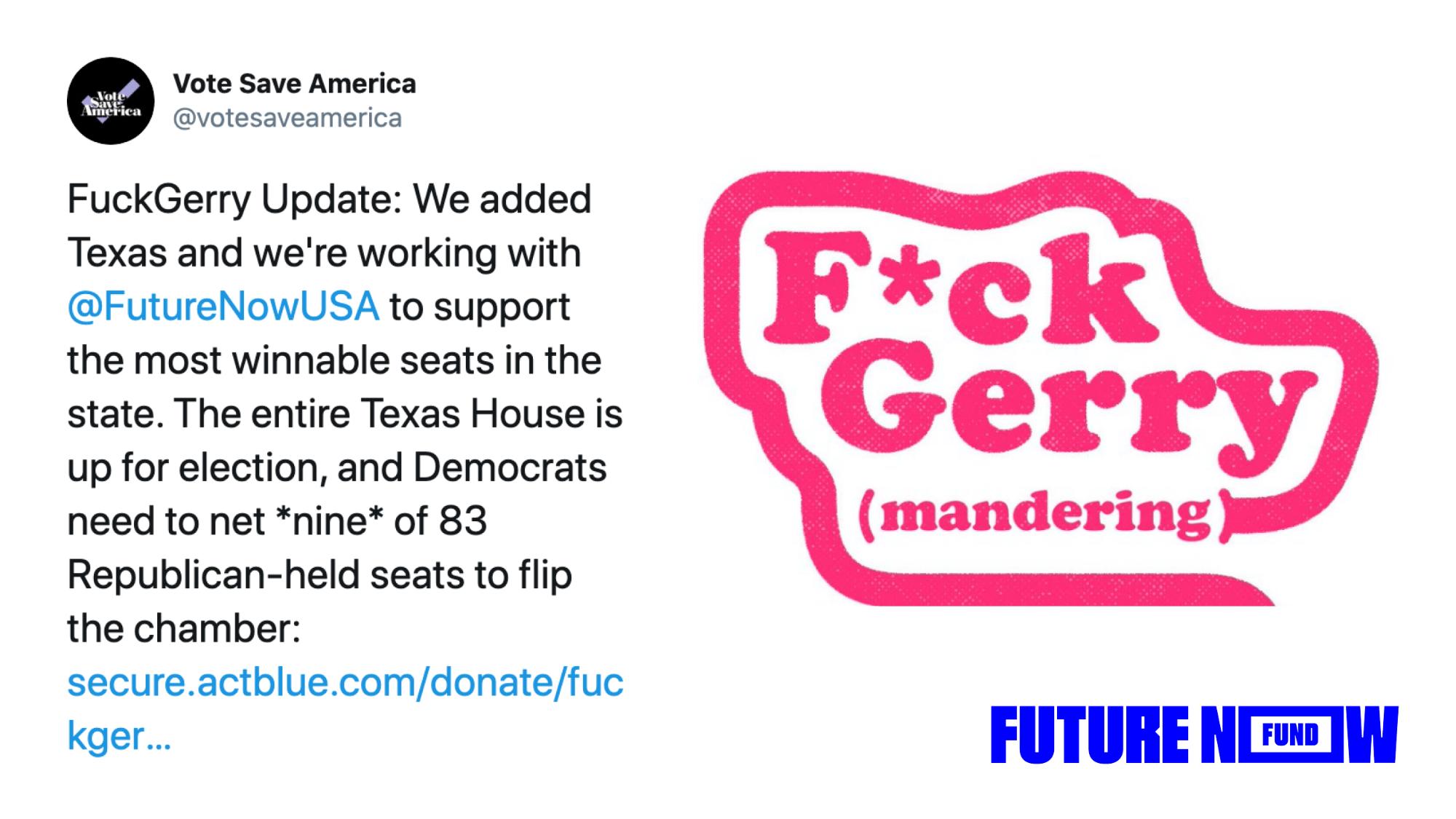 All eyes are on Texas. If we flip the House, 1.7 million Texans could gain access to healthcare, we could fight against the undemocratic attack on voting rights, and fair maps could be drawn for the next decade. That could mean up to seven new Congressional seats for Texas.
he good news? We need to flip just nine of 83 seats to flip the chamber.
The even better news? In 2018, Beto O'Rourke won a majority of State House districts. If the game-changing candidates that we've endorsed in Texas have the resources to get their messages to voters, we can flip the House.
That's right: Texas. Is. Flippable. But we need your help. Right now, Vote Save America is using their F*ck Gerrymandering Slate to raise exclusively for Future Now Fund's work in Texas. Chip in and together, we can make history.
Thanks for being in this fight.
25 days,
---
DemCast is an advocacy-based 501(c)4 nonprofit. We have made the decision to build a media site free of outside influence. There are no ads. We do not get paid for clicks. If you appreciate our content, please consider a small monthly donation.
---