"I can't teach my grandkids about a flag that's filled with hatred… Now, they can pledge allegiance to the flag the right way, and they can mean it." —Representative Hester Jackson-McCray of Mississippi
This weekend in Mississippi, lawmakers achieved historic progress when they voted to remove the confederate symbol from the state flag — barely getting across the line in the Senate. In 2019, Future Now Fund provided a unique scale of support to help elect state lawmakers in both chambers in Mississippi. When others felt the state should be overlooked, Future Now Fund stepped up and had the backs of Mississippi candidates running to improve lives.
Our endorsed candidates won by as few as 14 votes last November. This week, their victories were critical to creating lasting change. We spoke to the lawmakers we supported to hear about their historic work and why so much more should be possible in Mississippi.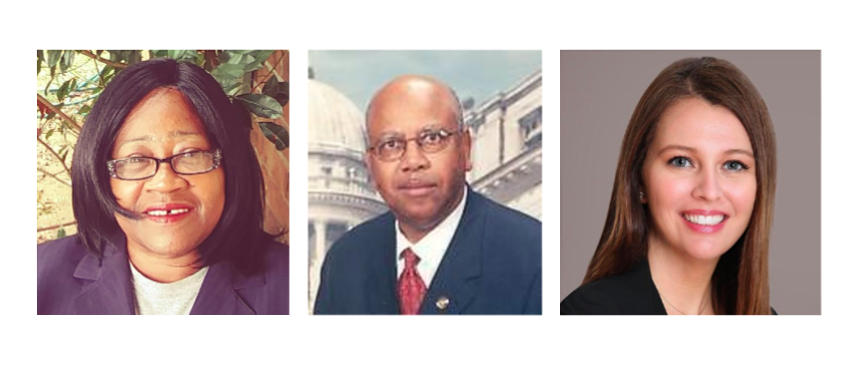 "My vote did make a difference in terms of taking down the flag and changing the image of our state, and now this is going to encourage others that want to make a difference to run and see their votes will count. I think it will change the leadership of our state." —Senator Joseph Thomas of Mississippi
"Thank you so much for putting me in this position to be historic — the first Black woman in the county to be elected to this legislature and to vote on that flag." —Rep. Hester Jackson-McCray of Mississippi
"I am asking you all to remember that you can still make a difference in states like Mississippi … because of myself, and some other young people who were able to work to get this effort pushed through, with the help of the Republican Speaker of the House, we had a bipartisan coalition that has made something happen that a lot of people never thought we would see." —Rep. Shanda Yates of Mississippi
Change like the one that came to Mississippi this week — strong, symbolic, meaningful — is critical to building a future with equal opportunity for all. Thank you for supporting this work as we build a more healthy, prosperous, and sustainable future together.
---
DemCast is an advocacy-based 501(c)4 nonprofit. We have made the decision to build a media site free of outside influence. There are no ads. We do not get paid for clicks. If you appreciate our content, please consider a small monthly donation.
---