Be a Conversation Starter!   
Did you see a local news story that would be of interest to our Prescott Indivisible Members?
Start a discussion on:
TWITTER: @IndivisPrescott
Facebook (Public page) /Facebook (Closed group)
prescottindivisible.org (includes Monthly Events Calendar)
Email – IndivisibleAZ4@gmail.com
Prescott Indivisible on YouTube 
Persist & Resist Calendar
Next Prescott Indivisible General Meeting – THIS WED, March 11th,
3-4:30pm, GPUUC, Faith Dev Bldg., 882 Sunset Ave., Prescott. 
---
New Initiative! "Liberal Ladies Lunch" – Tuesday, March 10, 11:30a at Buffalo Wild Wings, 2985 Centre Ct, Prescott Valley (across from Harkin's Theatre). An informal gathering, this is an opportunity to come together and meet others with similar concerns. Order from their extensive menu; held in the side room. No RSVP needed, but feel free to tell Maria Lynam (PI Steering Committee) that you're coming (maria488@cableone.net). Bring a friend – affiliation with Prescott Indivisible or Democratic Women of the Prescott Area is not required (but what a way to encourage others to join)! This is a great way to give us a boost to create a stronger community to carry us forward to November.
---
The Voter Values Project
The intent of the Voter Values Project is to identify issues that are important to individual Independents and left-leaning Republicans in Yavapai County. Once issues have been identified by phone or canvass, additional contacts will be made by phone, canvass, or postcard.
Further follow ups will take place prior to the Primary and the November election, informing the voter about the views of various candidates on the issue(s) that matters to them the most.We cannot undertake this massive plan without the assistance of EVERY person who belongs to Prescott Indivisible and other progressive organizations. This project will bring awareness to many who are undecided.
Please volunteer – We can make a huge difference to the success of this grassroots campaign.
If you filled out the survey, thank you! We still need volunteers for this tremendous effort. Fill out this short survey and volunteer. After submission, you see a thank you screen and receive a copy of your form. Mavis Brauer, the Volunteer Coordinator, or a member of her team, will be in touch with you.

Developed by Prescott Indivisible with input from the YavDems, the Voter Values Project is part of the coordinated campaign of the Yavapai Democratic Party. A grassroots project, it has its own identity. We need "everyone on deck". If these statistics don't persuade you, what will?

On March 2, the Registrar of Voter's Office at the Yavapai Co. Board of Elections gave the following statistics:
Republicans 77,585
Democrats 35,948 Independents 13,284
Not Designated 16,697
Other 22,197
Libertarians 1,366


It is obvious we must reach out to the voters who are not registered Republicans or Democrats. We can make a difference in turning Yavapai County blue, but need your help. Getting our Democratic candidates elected to both federal and state elections are crucial to the continuation of our democracy and human rights.
---
RSVP to Jay Ruby, jruby@azdem.org Knocking on Doors 101: Canvassers and Drivers Training, Friday, March 13, 2-4pm, Prescott Public Library, Founders Room. This training will cover basic canvassing and the phases of basic canvassing. It is to ground people in the ways that canvassing is used and strategized by political campaigns. Voter ID/candidate name recognition —> Persuasion —> GOTV. This class will ground you in the basics to better understand the complexity of deep canvassing and the goals of the Voter Values Project that will be covered in later training.
---
Update from Prescott Valley
At the February Town of Prescott Valley Planning and Zoning Commission hearing, the town representative said that according to state law, campaign signs and flags would only be allowed during a certain window of time before an election. The March 12 Town Council Agenda packet states that the Town made a mistake. They are now moving forward to Council with the erroneous proposal that will allow campaign flags and signs on private property at any time, for any period of time.
Citizens believe that the original sign proposal change ZOA 20-001 needs to go back to the Planning and Zoning Commission because their decision to recommend it to Council was based on the faulty premise that campaign flags and signs would be limited. In addition, there may be some procedural notification errors that were made and those are being researched.
Municipalities, Planning and Zoning, Council and HOA's can and do restrict political advertisement categories on private property by time, place, and manner if they so choose.

Action requested – Call the Town of Prescott Valley Town Manager, Mayor and Council and demand that Sign proposal ZOA 20-001 be sent back to the Planning and Zoning Commission for consideration and/or eliminated altogether. (928)759-3100
Email Executive Town staff and Council:
council@pvaz.net; kpalguta@pvaz.net; ltarkowski@pvaz.net; rparker@pvaz.net
---
Other Volunteer Opportunities
Help the 2020 candidate campaigns–you can volunteer for John Lutes, running for Yav Co. Board of Supervisors or Judy Stahl, LD1 candidate for the AZ House.
– Want to help take back the US Senate? Join us as we canvass for the Mark Kelly campaign! We will train you and send you out with an experienced canvasser — feel free to invite a friend. This canvassing will focus on friendly folks (Dems & left-leaning Indies). We're currently scheduling Tues. & Thurs. & Sun. 2:30-5:30. Choose the one(s) that works best for you. We love talking to voters face to face and we think you will, too! Text Linda Meigs at 256-509-9414 and make the change you want to see in the world happen!
Prescott Indivisible's Human Rights Team will meet on Monday, March 9 5:30pm at GPUUC Faith Development Center. Of special concern is HB2706. This bill is a direct attack on LGBTQ girls in Arizona's schools, and is one of many anti-LGBTQ bills and rhetoric we've heard this year. Bills like this divide our communities and create cruel situations for LGBTQ youth. Bills like these are election-year driven ploys to rile up the Republican base and distract from the fact that Republicans have neglected Arizona's education and health care systems. This bill states, that if disputed, a student may establish the student's sex by presenting a signed physician's statement that indicates the student's sex and an analysis of the student's DNA. Read more here. HB2706 was transmitted to the Senate on March 4 – Call Sen. Karen Fann (602-926-5874) and OPPOSE this bill. Also contact Gov. Ducey and tell him that you OPPOSE this bill. (602-542-4331).
Prescott Indivisible's Immigration Team is meeting on Wed. March 11, 3p at Starbucks, Frontier Village. The team passes along this request from Keep Prescott Together, Read about the case of a local father and husband who has been detained and is seeking financial assistance with his bond. This family needs to raise $20,000 by Friday and will not be reunited unless this amount is raised. Keep Prescott Together can't let this cruel separation happen on their watch and seek your assistance.
Prescott Indivisible's Environmental Team is looking for volunteers to help teach recycling Do's and Don'ts at the Prescott Earth Day celebration on April 18 downtown. A "zero waste" event, "Recycling Ambassadors" are needed to help folks understand the City of Prescott's recycling program. Training by the City Director, Solid Waste Dept.

Contact: Jim Stein jastein@cableone.net​ (928) 710-5002​
Earth Week Events –

Friday April 17:​ 5:30pm Rally at the Square and march to Mile High Middle School for Climate Change Film Festival (6:30-8pm).
Saturday April 18:​ 9am – 3pm Earth Day Celebration downtown Prescott on Cortez and Goodwin Streets.
Wednesday April 22:​ 50th Anniversary of Earth Day-Youth Climate Strike March. 5-6pm, Prescott Courthouse Plaza, followed by the film "Earth Day" at 7pm at the The Elks Theatre.
Look for the special pull-out section in the April issue of 5enses of all the Earth Week Events!

Help Outlaw Dirty Money – collect petitions during the Presidential Preference Election on March 17. Please contact Diane McQueen – diane@outlawdirtymoney.com to volunteer. Diane will put together a schedule so you can show up to gather signatures, etc. at various vote centers. All needed tools and training, plus a partner (should you want one) are provided. You will be given a green ODM t-shirt to wear since it's St. Paddy's Day.
March 21-22 Weekend of Action with Swing Left. Jay Ruby, the Verde Valley Field Organizer, ADLCC, reports:

In February, we knocked on an unprecedented 3,200+ doors, made 1,200+ voter contacts, and collected over 1,000+ LD 6 candidate petitions in one weekend for Felicia French and Coral Evans! Thanks to the 120+ volunteers who made this happen. We want to keep Verde Valley's Blue Wave rolling.
Join us for our second Weekend of Action with Swing Left:

Sat, Mar 21 10a-1p and/or 2-5p in Cottonwood, Old Town Red Rooster, 901 Main Street
Sun. March 22 10a-1p and/or 2-5p in Camp Verde, Parks & Recreation Rm #204, Enter Parking lot from 395 S. Main Street.
To canvass, drive, be a buddy, or provide supporter housing, sign up here.

Remember there are many ways to help. You can drive, you can do data entry, you can help support the staging of the event! Signing up early helps us organize our turf more effectively, so if you know you are coming, please register today.
---
March 14-15 – Canvass for Bernie. Contact Jay Clure, Prescott's Bernie Coordinator
at (360) 821-1880 for details.
Presidential Preference Election Information
Are you an Independent who had to change registration? Are you a voter who decided to stay "Independent"? 1.3 million Arizona independent voters are locked out of the presidential primary election. Although we are tax-paying, registered voters, Arizona law denies us the right to vote in the presidential preference election. Stand in protest at the corner of Gurley and Montezuma on Tues., March 17 from noon to 1pm. All voters can join in this protest. Signs will be available. Please contact Kim Wright, 605-431-7588, with questions or for additional information.
Info for Registered Democrats – General Information – Consider which Democratic Presidential Candidate will best take Arizona and the country forward before making a selection in the Presidential Preference Election on March 17. Which of the two remaining candidates, Biden or Sanders, has the best chance of turning Arizona blue at all levels of government?
Presidential Preference Election Ballots – If you did not receive your ballot, make sure that you are registered as a Democrat. If you are, contact the Yavapai Co. Board of Elections,1015 Fair Street, Prescott. Call: (928) 771-3250.
The ballot is cumbersome and many candidates have dropped out, but it was required by law, that they be printed by Dec. If you have questions, go to the AZ Sec. of State website.
A new state law requires all in-person voters, including people who vote early in-person, to show acceptable identification. A list of acceptable ID options is available at https://azsos.gov/elections/voting-election*
Voters should also note that candidates who have publicly suspended their campaigns for president are listed on the ballot. For a list of withdrawn candidates, visit http://go.azsos.gov/k4y7* *These are external links, if you get a message box, select azsos.gov.
For more information on the 2020 Presidential Preference Election, visit Arizona.Vote.
If you sent in your ballot before Super Tuesday, you cannot request another ballot.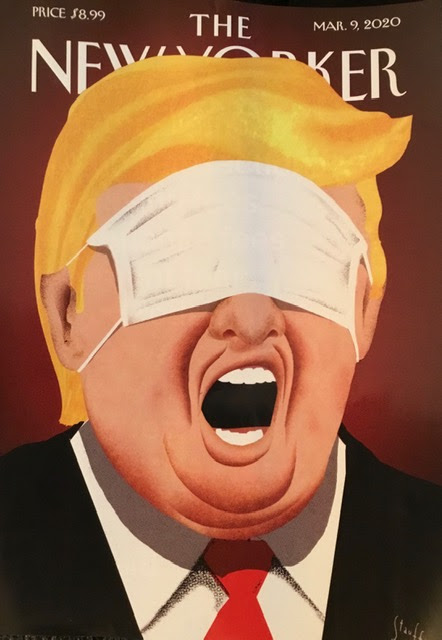 ---
AZ Legislature – Please read the ADLCC Newsletter and take action! Some really BAD bills are cited. Who to contact is next to each bill. Make your calls!
---
Sign Petitions for federal and state candidates Petitions for federal and state petitions are on line. Please help out all the other Democratic candidates of our districts. Here's how:
Go toAZSos.gov (this link brings you to Elections)
Click Sign Candidate petitions
Click on Candidate Nominating Petitions.
You will need your driver's license or Voter ID & last 4 of your SSN. If you have already signed the petition(s), it will tell you.
You can sign one petition for AZ Senator, one for CD4 House of Representatives, two for LD1 State House (please, only pick one candidate here – Judy Stahl) and three for the Corporation Commission (Democratic candidates – Bill Mundell, Shea Stanfield and Anna Tovar.) If you have signed before, you will be alerted. If you want to give $5's to the Clean Elections candidates, you can also do that..
Petitions can also be signed at the Yavapai Co. Democratic Headquarters, 1555 Iron Springs Rd. Suite A, Prescott. Open 11a-3p M-F.
---
Job Opportunities – The Progressive Turnout Project has openings available. Paid – 40 hours per week, paid travel, includes healthcare. Questions? email Carol Hozian – cozian@cox.net
---
New resource – A common sense newsletter from an American historian and Professor of History at Boston College, who has published six books. Subscribe to: Heather Cox Richardson, Letters from an American <heathercoxrichardson@substack.com>
---
Special Entertainment
Intersection Solo Festival, three evenings of physical and visceral performance.
At The Porch Prescott, 226 N. Montezuma St, Prescott.:
Thurs. March 19, 7p – Fargo Tbakhi, "My Father. My Martyr. And Me: Postcolonial Instructions for Loving a Palestinian Body" and
Fri. March 20, 7p – Camille Osburn &Talia Molesworth, "Soft Bellies" and Sivan Satin, "Falling Softly Out of Power and Paranoia"
At Prescott College Crossroads Center, 220 Grove Ave., Prescott
Fri. April 3, 7p – Larry Bogad, "A Fair Fight" and "Economusic – Keeping Score"
Limited seating – reserve tickets here.
Upbeat Music and Political Commentary

Join Rockin' Robin Radio, free internet radio,live365.com – every day listen to Implausible Denial, hosted by Eric Nadelberg, Talk with a Progressive Viewpoint.
Scholarship Opportunities
DWPA Scholarship Program – The Democratic Women of the Prescott Area offer two $1,000 scholarships to high school students and one $1,000 to a DACA student. More information here.
**Prescott Resist Rallies – 1pm every Tuesday on the corner of Gurley and Montezuma, Prescott Courthouse Plaza
** Peace Vigil – Grandmothers for Peace & others meet at the corner of Cortez and Montezuma every Friday at 4pm.
AZResist has the latest information on progressive meetings and actions around the state.
---
DemCast is an advocacy-based 501(c)4 nonprofit. We have made the decision to build a media site free of outside influence. There are no ads. We do not get paid for clicks. If you appreciate our content, please consider a small monthly donation.
---