"You shouldn't bring your daughter to events—not a good look for a mom."
"Try not to mention your daughter—people will wonder why you aren't with her."
"Who will watch her while you're in Sacramento?"
👆🏼 All asked, or said, to me during my first campaign for California AD15—in the East Bay—*in 2018*.
Such questions come as no surprise to any mom who has ever run for office.
Women without kids face their own set of questions—"Will you have kids? If not—why not?"
FiveThirtyEight just released a wonderful series with women sharing their stories from the campaign trail.
More women hold office now, than ever before. But—as our experiences show—sharing our stories is still relevant. Still necessary.
And we must support one another.
That's why I joined women from around the Bay, to support Vote Mama—who work to elect to office more moms with young kids.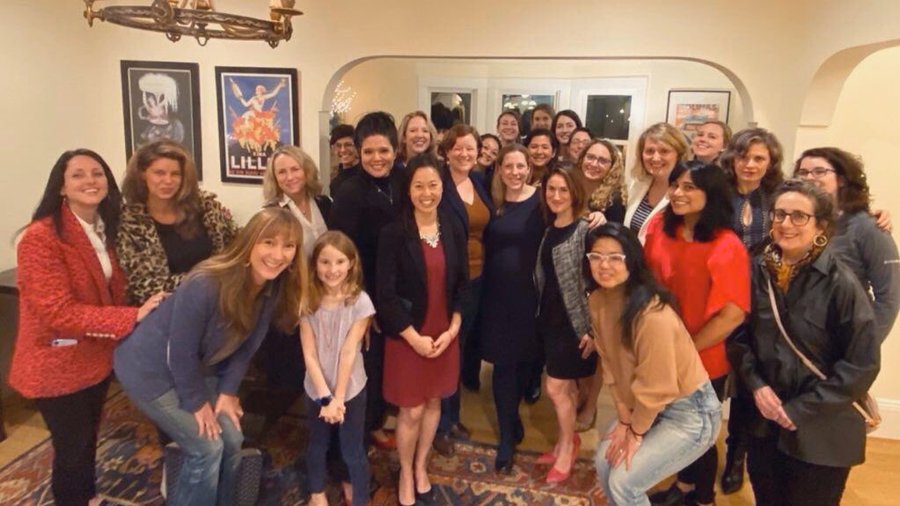 Vote Mama was founded by Liuba Grechen Shirley — who, during her run for Congress, petitioned the FEC and became the first woman to have childcare recognized as a valid campaign expense.
Last year, California followed her lead with AB220—allowing California candidates to use campaign funds for childcare.
My daughter means the world to me.
I ran for office — I do this work — *because* of her. Because I want a world where she, and all little girls, can thrive.
But the hard truth is—we still have work to do. That means more women stepping up & running.
Because representation *matters*.
Originally posted on Twitter. Re-posted with permission.
---
DemCast is an advocacy-based 501(c)4 nonprofit. We have made the decision to build a media site free of outside influence. There are no ads. We do not get paid for clicks. If you appreciate our content, please consider a small monthly donation.
---