Time for Some Good Trouble
Time to pass the
Freedom to Vote Act and the John Lewis Voting Rights Advancement Act
 5 actions you can do today!
---
States Matter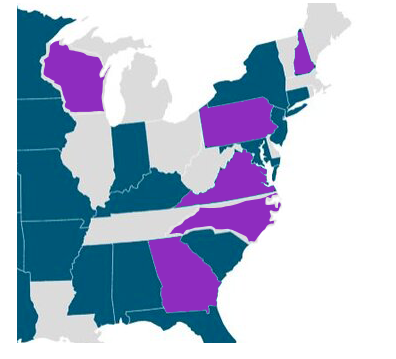 Virginia!
Make calls with Lean Left at the
VA PowerHour!
Sundays between 3 and 5 pm via zoom
Tech support available as needed!
 Learn more about the Virginia phone banks HERE and if you haven't made these calls recently, you can sign up for a training before attending the PowerHour.
---
New Hampshire!  
In 2020, NH was the only state to flip its legislature from blue to red.
Learn why NH is under threat:
Kent Street Coalition meeting
The Far Right Takeover of NH
Thursday, October 14th at 6:30 pm
---
Pennsylvania!  
Vote by Mail Texting
Thursdays, 3-6 pm
Help Democrats sign up to vote by mail.
Training offered before each shift. New texters welcome!
Vote by Mail Chase Calls
Wednesdays, 4-6 pm or 6-8 pm
Help Democrats cast their vote by mail ballots.
Call using the autodialer ThruTalk. Training offered before each shift.
---
Fund the Movement
Lean Left's October Beneficiary
New Hampshire's Local Leadership Network (LLN)
Or contribute through your Giving Circle!
Read more about our October beneficiary HERE
---
Feeling lonely?
Frustrated and angry with the news about voter suppression?
Think about joining or starting a Good Trouble Cafe.
---
Check Out Actions & Events on Our Website
There is plenty to do!
---
DemCast is an advocacy-based 501(c)4 nonprofit. We have made the decision to build a media site free of outside influence. There are no ads. We do not get paid for clicks. If you appreciate our content, please consider a small monthly donation.
---