Immigration Reform Now
A federal judge in Texas decided that DACA was unlawful, banning new applicants and threatening the safety of Dreamers. Use these GIFs to protect DACA and Dreamers.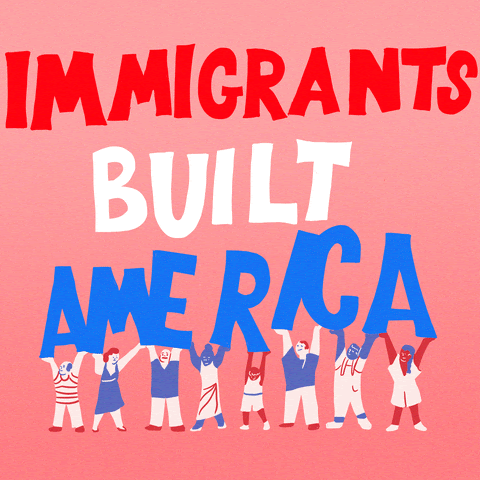 ---
TaskForce's Impact Accelerator
TaskForce is accepting applications for our next round of the TaskForce Impact Accelerator until August 4, 2021. The TaskForce Impact Accelerator is a program designed to turn on the full force of our team's creativity and experience to support the organizations taking on the world's most pressing challenges — free of charge.
Each application cycle, TaskForce selects one organization to provide in-kind support. TaskForce will work closely with the selected partner to build power and momentum by developing the creative assets necessary to help deliver against the organization's mission.
---
Time for Vaccine Equality
COVID-19 vaccines should be free and accessible to everyone around the world. COVAX is an initiative led by the World Health Organization to create an equitable system of distributing vaccines internationally. Use these GIFs to support vaccines for all.
---
Meet the Artist
Jef Caine
As a South Dakota based illustrator and animator, Jef Caine is always striving to use his powers for good. He draws inspiration from comic books, cartoons, bike rides, book stores, and of course the internet. Find him on Instagram: @jefcaine
---
Tax the Rich
Imagine what we could do if the rich contributed what they owed instead of going to space. Use these GIFs to push for a tax system where everyone pays their fair share.
---
DemCast is an advocacy-based 501(c)4 nonprofit. We have made the decision to build a media site free of outside influence. There are no ads. We do not get paid for clicks. If you appreciate our content, please consider a small monthly donation.
---