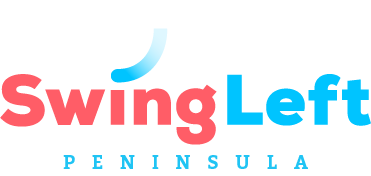 Hi Friends,
Spring is in full swing and we are springing into action! There's still time to sign up for our Wednesday forum about applying affordable technology to voter outreach, with emphasis on the Central Valley. We're still supporting nationwide efforts to protect voting rights and there's a May 1st election in Texas to fill a vacant house seat that we're making calls for.
Read on for details…
Quick Links below: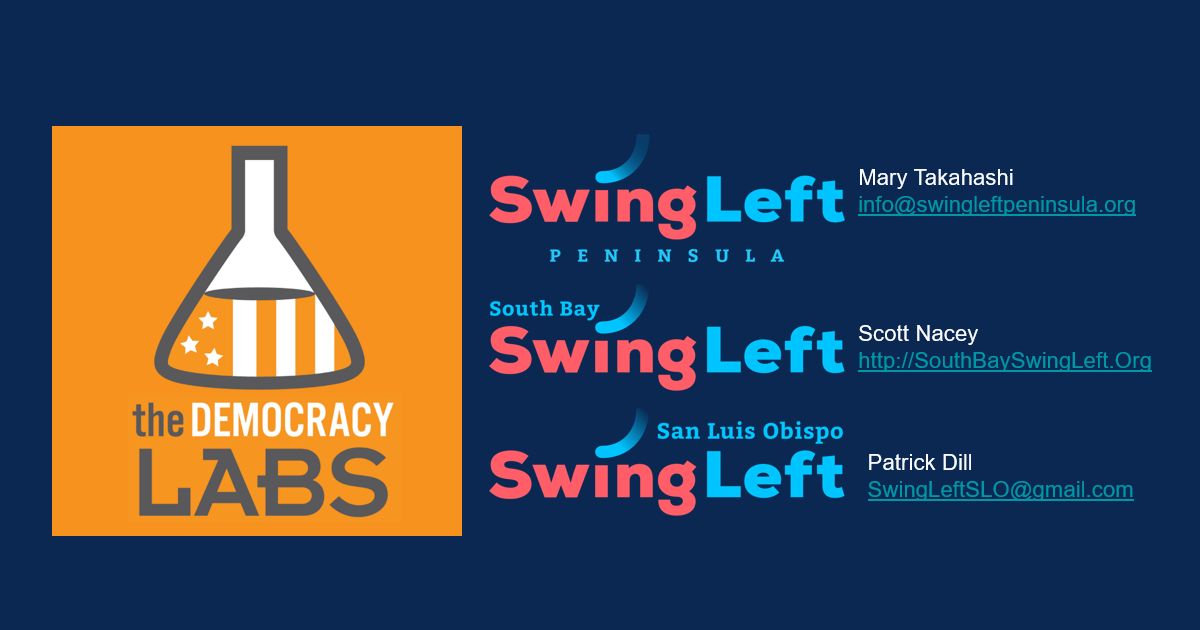 This Wednesday! April 14th 6:00 PM Pacific
How can affordable technology help us organize? We must register voters, reach voters, motivate voters, and persuade voters. Door-knocking, tabling, phone banks, letters, and texts serve us well now. How can we supplement them with inexpensive technology?
Deepak Puri of Democracy Labs will introduce innovations that can help us win elections and drive positive social change. TJ Cox will update us on what's happening in the Central Valley and we'll explore how innovation can lead us to victories in California and beyond.
Call voters of color in Arizona to oppose voter suppression bills and to Democrats in Texas about the May 1st special election for a congressional seat.
We're using CallHub, a user-friendly dialer. All you need is a laptop, computer or tablet and earphones. CallHub works best with Chrome but does not work well on an iPad. We'll provide training, answer questions, and help you develop your activist skills!
Thursday, May 6th 6:00 PM Pacific
Mark your calendars for a highly anticipated event on May 6th. This event features law professors, Tonja Jacobi and Matthew Sag who are experts in judicial politics, constitutional law, and copyright law. Check out their most recent articles about the Filibuster and the Supreme Court's role in protecting (or not protecting) Voter's Rights. Link to register for this event will be coming soon!
Events from Our Partners
Check out these upcoming events from our local partners!
Tracy Dems are checking in with San Joaquin County voters through a "Let's Get Vaccinated" phone bank campaign. Next two Wednesday evenings, from 6:30-8:00 pm. REGISTER HERE
The next Swing Left San Francisco April Virtual General Meeting features Ruth Lopez, Acting Executive Director of Valley Voices, who will discuss the Central Valley, Kings County and Congressional District 21. Tuesday, April 20, 6:30 – 8 pm. REGISTER HERE
Follow us on Twitter (@SwingLeftPen) or join our Facebook group for updates on our latest events, actions, and news.
Questions? Email us:Voter contact: votercontact@swingleftpeninsula.orgLetter Parties: letterwritingparties@swingleftpeninsula.orgFundraising: fundraising@swingleftpeninsula.orgCA-10 Outreach: ca10@swingleftpeninsula.orgCA-21 Outreach: ca21@swingleftpeninsula.orgPhone Banking: phonebanking@swingleftpeninsula.org
Join our email list: https://actionnetwork.org/forms/slp_subscribe
If all else fails: info@swingleftpeninsula.org
As always, thanks for your support!
Barb Berry, Judith Bolker, Linda Brummer, Scott Carlson, Michelle Chang, Carole Flores, Anne Frahn, Mary Gill, Colin Gottlieb, Laura Gottsman, Barbara Kyser, Bruce Knoth, Victoria Maxson, Aarthi Rayapura, Kirstin Sego, Karen Spiro, Deb Strichartz and Mary Takahashi.
---
DemCast is an advocacy-based 501(c)4 nonprofit. We have made the decision to build a media site free of outside influence. There are no ads. We do not get paid for clicks. If you appreciate our content, please consider a small monthly donation.
---