Bickering. Conspiracy theories. Beach time. This week's top ten political cartoons.
The top ten Political Cartoons this week showcase Republican bickering, conspiracy theories and beach time.
Check out these cartoons in two new formats: as a GIF on GIPHY or as a video with music on YouTube.
Deepak
DemLabs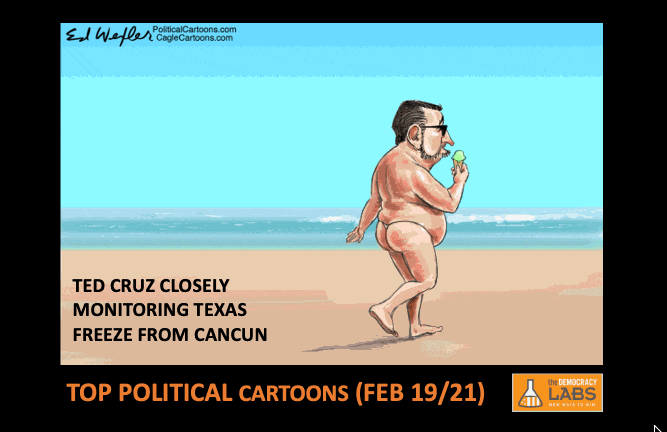 Share this GIF with this link
---
Republican bickering
---
TRUMP MCCONNELL HORRIBLE PERSONALITY – Ed Wexler
---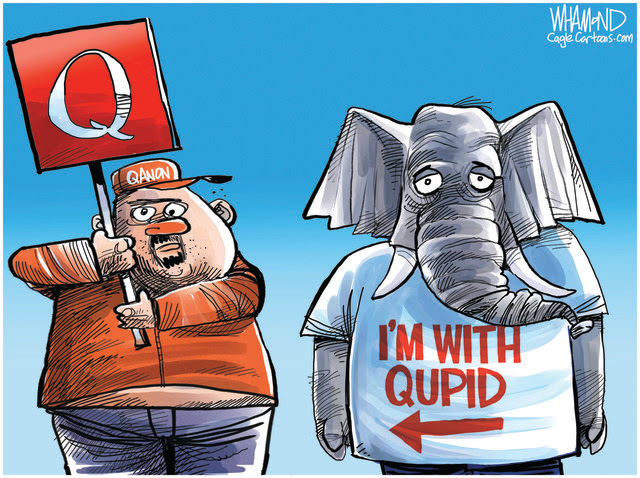 GOP AND QANON – Dave Whamond
---
AMERICA AND GOP FIX – Dave Granlund
---
MITCH MCCONNELL COWARDLY LION – R.J. Matson
---
Republican conspiracy theories
TEXAS CATASTROPHE – Bob Englehart
---
TEXAS POWER FAILURE – Dave Whamond
Texas Republicans
TED CRUZ CANCUN THONG – Ed Wexler
---
CRUZ SOUVENIR – Steve Sack
---
TEXAS VORTEX – Pat Bagley
---
Road ahead
BIDEN EXEC ORDERS ROLLOUT – Dave Granlund
---
DemCast is an advocacy-based 501(c)4 nonprofit. We have made the decision to build a media site free of outside influence. There are no ads. We do not get paid for clicks. If you appreciate our content, please consider a small monthly donation.
---