Prescott Indivisible is a non-partisan community which seeks to promote a progressive and inclusive agenda in support of human rights and the environment.

INFORM  CONNECT  INSPIRE  RESIST
---
Riding the Blue Wave with RTS
Perspective from the Chair:

Request to Speak (RTS) is a tool that you and everybody else can use to let Arizona state legislators know how you feel about any bill that's on its way into a committee. It has been around since 2016 but in the last month, more progressive activists have been using it than ever before. CEBV (Civic Engagement Beyond Voting, cebv.us) alone has registered more than 1,000 new users in the last month. The RTS software was overwhelmed and crashed on Sunday night for the first time. You might jump to the conclusion that it was due to foul play but the lobbyists use this tool as well so we're pretty sure it's going to get fixed quickly. In fact, RTS was developed so that it would be easier for lobbyists to make their positions known.

If you use RTS, thank you!
If you have not signed up for RTS yet, I encourage you to go to:
https://www.cebv.us/rts.html and click on "get an account."
After you get signed up and hear back from CEBV,
send me an email and I'll help you get onto the system. The more the better.
chair@prescottindivisible.org
A tsunami of bad bills is working their way through the state legislature and we need to learn how to surf the wave!
HOW TO SURF THE WAVE–Special Alert RTS Update
Coming to your in-box every Monday, early morning– you will receive a Special Alert RTS Update— including summary, strategy, training and networking sessions. Watch for it.
Mavis Brauer, chair@prescottindivisible.org
---
CALL TO ACTION: IMMIGRATION 
As part of the Budget Bill, last week the GOP introduced a slew of amendments to diminish the reach of the Relief Bill provisions. Among these was one, barely discussed, which called for denying relief to the undocumented. It came up during a night of marathon voting. That may allow us to give our Arizona senators the benefit of the doubt. However, the bottom line is BOTH Sinema and Kelly were among the only eight Dems to vote with the GOP on this issue. Let's ensure that when final bill comes up, Kelly and Sinema vote on the side of humanity.
A letter written by Youth Team Lead, Riley Harrington, is linked HERE.
It contains details to use when you contact our Senators.
Other points to make: that not infrequently, the children of the undocumented are US citizens; that all of these individuals contribute greatly to Arizona's economy since they are tax paying (yet have no access to benefits) as well as employment generators through the small businesses they create.
They should get their Senators support.
ACT NOW… time to respond is running out…
Email, call and contact both Senators Sinema and Kelly.  
Addresses and numbers listed at the bottom of this newsletter
---
CALL TO ACTION: PRESCOTT CITY COUNCIL
On Tuesday, Feb. 2 the Prescott City Council selected the following candidates for consideration of the three year vacancy: Connie Cantelme, Jim Lamerson, Eric Moore, Clark Tenney, and Andre Carman.
The Council is expected to conduct public interviews of the five finalists on the morning of Tuesday, Feb. 16
Read their applications HERE.
MAKE A COMMENT
After much controversy and debate, the formal selection process for the replacement of Billie Orr's vacant seat is officially underway.
Let the mayor and council know what you think by emailing them at city.clerk@prescott-az.gov
COMMENT at the February 16th public session. SPEAKER REQUEST FORM HERE
Talking points:
Transparency and public respect
Candidates should be fully vetted before appointment.
Criteria for selection should be available to the public.
This appointment should be made only through November, when this appoointment can be replaced with an election.
MORE INFORMATION:
Save The Dells Newsletter:  HERE
Prescott Indivisible Special Edition:  HERE
---
Filibusted!
Multi-State Action to Defend Democracy
Monday, February 15, 2021 at 6 PM MST
Register here: http://bit.ly/2MpeTOE
This will be fun. Gather with Indivisible co-founder Ezra Levin, Indivisible Policy Director of Democracy Policy Meagan Hatcher-Mays and–especially!–other Indivisible activists in a bunch of Western states to tell Democratic Senators to stand firm and get bold to structurally change our government to secure our democracy. We can't make the change we need if we allow the Jim Crow Filibuster to block every bill! Activists: after we hear from our guests, we'll take direct action together. HInt: there will be prizes. Can't wait to see you!  
https://www.facebook.com/events/2590037941288269/
Event by Indivisible Colorado, Indivisible California Statewide and 4 others
---
What's Next for NAZCCA?
Northern Arizona Climate Change Coalition
Friday, Feb 26 @ 6pmJoin our annual 'all region' strategy session for 2021. Led by volunteer leaders from our  climate action teams, sharing ideas, strategy and plans for the future!
SIGN UP HERE
 Contact: kari.nazcca@gmail.com
COMMENTARY
Prescott Courier Talk of the Town by Gary Beverly: Prescott Council should respect & include citizens
READ IT HERE
---
The Nuclear Resister – by Marion Pack
Hello, the Nuclear Resister is a new addition to the PI newsletter. It will appear bi-monthly, and will also be reprinted in Resist and Persist, on a space available basis. The issue of the nuclear threat and many other important issues were put aside so all our collective energy could be focused on resisting Donald Trump. With Trump out of office, we can now refocus again on other critical issues. For me, I am returning to the issue that originally caused me to become an activist, nuclear weapons and it's off –shoot nuclear power.
In the late seventies, shortly after the nuclear accident at Three Mile Island, I became aware that my electric utility company was building a nuclear power plant seven miles from my home. I had a friend who worked there as a welder. He told me horror stories about the plant's construction. He said all the welds had to be photographed, and documented to be turned in to the Nuclear Regulatory Commission. He said they were always on deadline and often, when welds were found with flaws, they doctored the photos rather than fixing the welds! I said to my friend," aren't you worried? You live as close to the plant as I me. His answer was, I am making more money than ever before. This motivated me to study more about nuclear power. One of the first books was "Nuclear Madness, by Dr. Helen Caldecott. That was all it took. I change from a very apolitical working mom, to a full fledge anti-nuclear activist.
In 1989, with the fall of the Soviet Union, people's concern about the threat of nuclear war disappeared. I did a lot of public speaking on all things nuclear, One question I often asked my audience was, " Raise your hand if you think a nuclear war is possible in the next twenty-four hours? " Every hand went up. I ask the same question in the late 90's to a group of high school students. They all looked at me like I had just grown a second head. How quickly we forget.
Yes, the nuclear arms race has ended, but are we really safer? Instead of five nations possessing nuclear weapons, we now have nine nations with nuclear weapons capabilities. Though the number of nuclear weapons has been significantly reduced, there are still enough to obliterate all life on Earth. The new goal is now focused on modernization and accuracy of refurbished and new nukes under development.. There is even crazy ideas of battlefield nuclear weapons. These nukes would be small enough to carry in a backpack. When they are detonated, they won't do as much damage and have less radiation!! Wow, I feel better. How about you!
The next article of the Nuclear Resistor will be about the UN Treaty for the Prohibition of Nuclear Weapons which just went into force on January 22, 2021. I will be getting most of my information from the Bulletin of Atomic Scientists, the Nuclear Information and Resource Service (NIRS), and Tri-Valley Cares. That organization is the watchdog for the Laurence Livermore Lab where much of the research on the modernization on nuclear weapons takes place. The Alliance for Survival, the organization which I was director for many years worked with all three organizations in past campaigns.
There will also be timely action items that will require your phone calls and emails. Now is the time with a new administration to push the envelope to demand a world free of nuclear weapons. 
There will be no winners in a nuclear war!      
---
GOOD NEWS
Biden's First-Day Orders
Are a Boon for the Environment
In one fell swoop, President Biden is undoing his predecessor's most harmful work on public lands, climate change, clean air and water, and environmental justice.  
Read about it here:
outsideonline.com/2420429/biden-first-day-environment-policies
---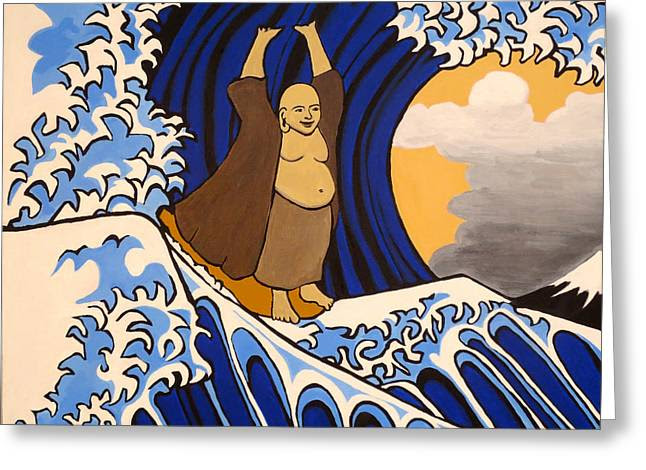 CONTACTS
PRESCOTT INDIVISIBLE
prescottindivisible.org Calendar of Events HEREEmail info@prescottindivisible.org
Prescott Indivisible onYouTube
Start a discussion on:
TWITTER:@IndivisPrescott
FACEBOOK:  (Public page) / (Closed group)
CONTACT
NATIONAL, STATE, AND LOCAL REPRESENTATIVES
National
SENATOR MARK KELLY
PO Box 27202, Tucson, AZ 85726
https://markkelly.com
https://www.facebook.com/CaptMarkKelly/
SENATOR KRYSTEN SINEMA
825 B&C Hart Senate Office Building Washington DC 20510
(202) 224-4521
contact@sinema.senate.gov
REPRESENTATIVE PAUL GOSAR
2057 Rayburn HOB, Washington, DC 20515 202-225-2315
6499 S. Kings Ranch Rd. #4, Gold Canyon, AZ 85118 480-882-2697
220 N. 4th St., Kingman, AZ (by appt. only)
122 N. Cortez St., Suite 104, Prescott, AZ 86301 928-445-1683
http://paulgosar.house.gov/contact/
Arizona
GOVERNOR DOUG DUCEY
State Capitol, 1700 West Washington Street, Phoenix, AZ 85007 602.542.4331
http://azgovernor.gov/governor/form/contact-governor-ducey
Legislature http://www.azleg.gov/
Senator Karen Fann kfann@azleg.gov 602-926-5874
Rep. Judy Burges jburges@azleg.gov 602-926-3256
Rep. Qwang Nguyen qnguyen@azleg.gov (602) 926-3258

Prescott
MAYOR GREG MENGARELLI
201 S. Cortez St. Prescott 928.777.1248
---
DemCast is an advocacy-based 501(c)4 nonprofit. We have made the decision to build a media site free of outside influence. There are no ads. We do not get paid for clicks. If you appreciate our content, please consider a small monthly donation.
---