---
IC-SS Weekly Update: February 1, 2021
---
This Week: Focus on the Filibuster
The filibuster has got to go. Learn why and tell our lawmakers we count on them to be bold.
Esther Talks Filibuster: Zoom, Wed, Feb 3, 7:30 pm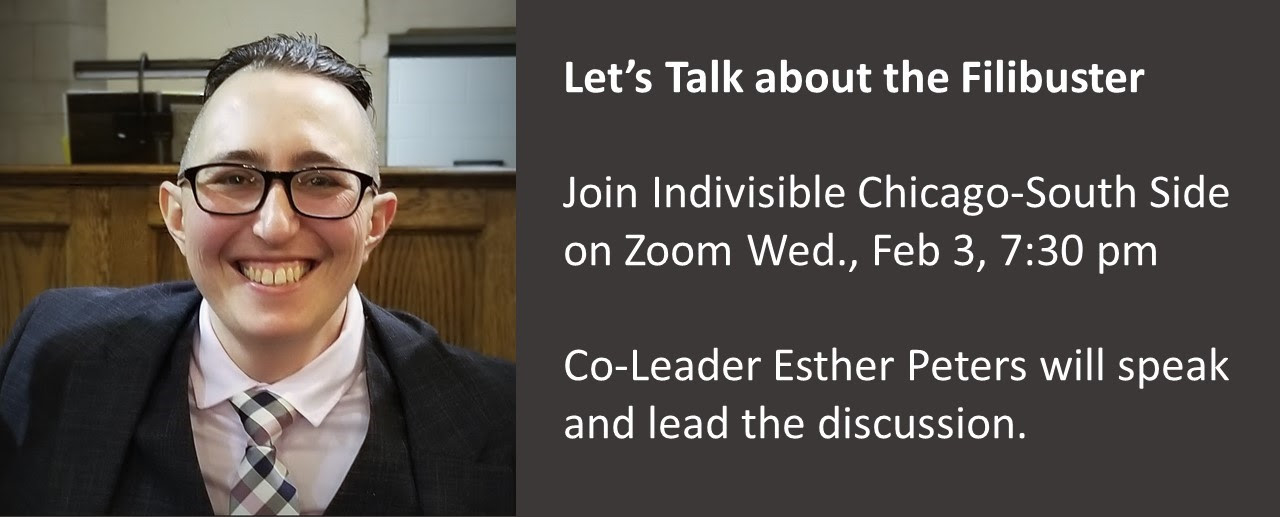 This week, join Indivisible Chicago-South Side on Zoom to as Co-Leader Esther Peters gives a brief background of the filibuster and how it's been used since the Jim Crow era. Find out why the filibuster is fundamentally undemocratic and how it can hinder today's Democratic agenda. Then take part in the discussion on how we can help end it.
    EVENT: Let's Talk about the Filibuster, an IC-South Side Zoom session
    EVENT LEADER: Esther Peters, Co-Leader, IC-South Side
    DATE/TIME: Wednesday, February 3rd, 7:30-8:30 pm (on Zoom)
    REGISTER ONLINE: Click here to register
---
Resources: End the Filibuster
If you want to read up on the filibuster before our Feb 3 Zoom, we got you:
---
IC-SS Leaders & Members Speak 
Co-Leaders Esther Peters and Teri Watkins appeared with host Marc Sims on his Just a Few Questions podcast. Listen in!
---
Then hear from Indivisible Chicago-South Side member Irene Claude, who made this video for the Indivisible Chicago Alliance.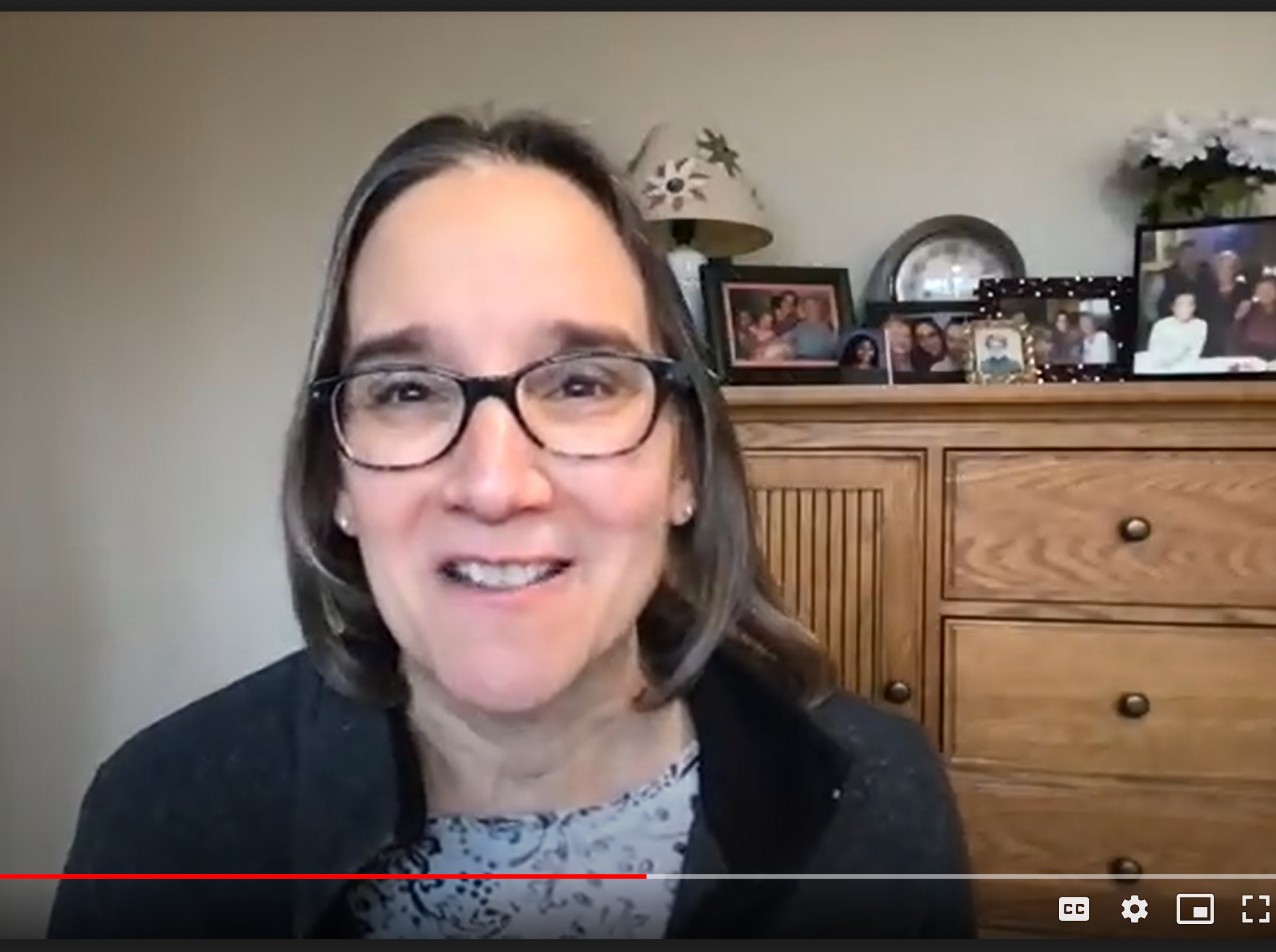 ---
In 2020, Irene Claude wrote hundreds of postcards to voters and attended most of IC-SS's Zoom sessions.
Irene said, "One of the most satisfying things was knowing I could do something – other than just share articles on Facebook. I felt like I could make a difference."
She added that it's been especially meaningful to connect with others via IC-SS Zooms. We look forward to further sharing online, and, when it's safe, in person!
Irene Claude's 1-minute video here
Special thanks to Mike Lenehan of Indivisible Chicago Alliance for sharing the video with us. Next week, we'll hear from IC-SS member Marva Watkins.
---
IC-SS Leadership Elections
Elections Schedule — Indivisible Chicago-South Side
Indivisible Chicago-South Side will hold formal elections in late February for the four leadership positions. Here's the schedule:
Mon. Feb 15-Sun. Feb 21: Nominating period. Voting members may nominate themselves or another person (with permission from that person)
Sun., Feb 21, 4:00 pm: Nominations Meeting. Voting members are invited to attend this meeting to meet the nominees. Voting members will receive an emailed invitation with a link to register for this meeting (attendance is encouraged but not required).
Mon., Feb 22-Sun., Feb 28: Elections. Voting members will submit their ballots electronically.
Register as a Voting Member
To become a voting member of IC-SS, pleaseregister via this voting member registration form as soon as possible and no later than 5:00 pm, February 21. If you have been active with our group in any way, youqualify.
If you are already a voting member and received our January 8 email asking you to confirm, you need only reply to that email to remain a voting member. If you did not receive the January 8 email, please complete the voting member registration form instead.
---
National Indivisible Webinars & Guide
The following resources are offered by national Indivisible.
Webinar: Thur Feb 4 (eve) or Fri Feb 5 (day)
"New Year, New Plan: Working with Blue MoCs": a webinar for Indivisibles with Democratic members of Congress: This training session is an hour long and will focus on how to work with your Democratic member of Congress. Not all Dems are the same, so the webinar will cover this broad spectrum in the Democratic Party, including differences in working with progressive Dems versus conservative Dems. It will also spend time exploring strategies and tactics for holding your Democratic member accountable during a trifecta, and there will be time for questions along the way. Both of these sessions will cover the same material, so there is no need to register for more than one.
DATES/TIMES for "New Year, New Plan: Working with Blue MoCs":
---
The 2021 Indivisible Guide & Priorities
Maybe you've already read the new Indivisible Guide from (virtual) cover to cover. Haven't had a chance? Here are some takeaways.
The guide has 3 central recommendations:
1. Get our lawmakers to make the most of a Democratic trifecta (controlling the White House, House, and Senate) in the short 2-year window before 2022 midterms.
2. Fix our democracy.
3. Understand your member of Congress, and understand our power.
Here's your link to the full guide: Indivisible: A Practical Guide for Fixing Our Democracy.
---
For a great intro to national Indivisible's priorities, check out this 6-minute video of Indivisible co-founder Ezra Levin on Maddow on Jan 27.
---
Take Action for Our Community, City, State
Indivisible Chicago-South Side shares information and action announcements on issues important in our state, city, and communities.
---
Tell Your Alder: Support CPAC
If passed by the Chicago City Council, the ordinance for a Civilian Police Accountability Council (CPAC) would be an important step toward ending police violence.
Background & Resources: The Chicago Alliance Against Racist and Political Repression (CAARPR) has long advocated for CPAC. The ordinance has the support of UChicago Professor Craig Futterman, Indivisible Chicago Alliance, and Indivisible Chicago-South Side, among many other organizations (see list of endorsers). Watch a webinar explaining CPAC, recorded by the Chicago Democratic Socialists of America last summer.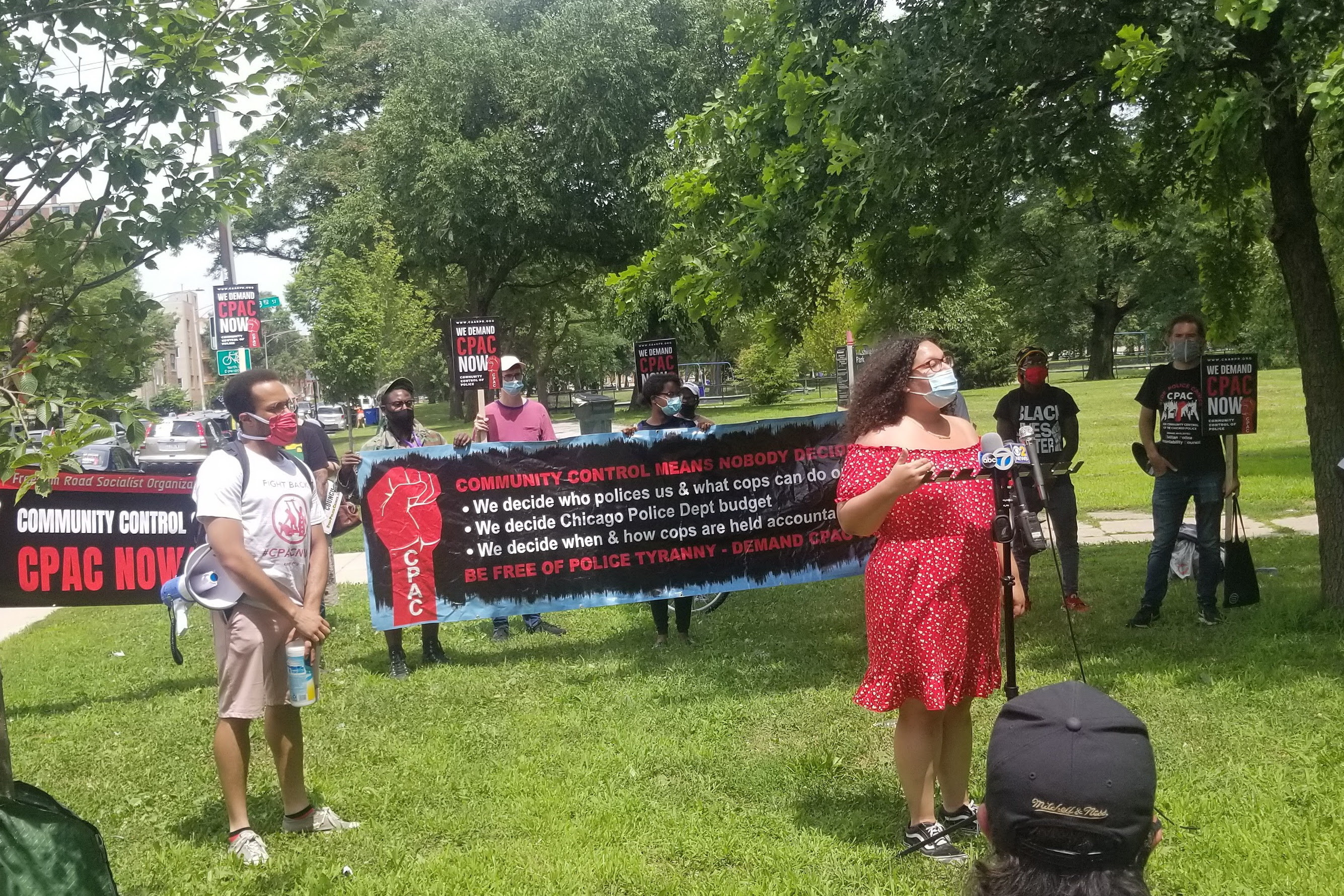 CAARPR provides this update: "On January 5th, 2021, a new, updated version of CPAC was introduced to the Chicago City Council. The Chicago Alliance [CAARPR] held legal briefings for alderpeople so they could get up to date on the latest changes. There were 33 alderfolks who attended the briefings. If you'd like to read the new legislation, you can download it from the city clerk website here (download attachment 1). If you'd like to take a peek at the PowerPoint used to educate alders in the briefings, you can find that here."
TAKE ACTION: Ald Leslie Hairston and Ald Jeanette Taylor are among 19 alders supporting CPAC. However, Ald Sophia King is not listed as a co-sponsor of CPAC. Contact your alder to thank them if they are a co-sponsor or – if they aren't – to ask them to sign on.
(You already called? Call again!)
Contact info for some South Side alders:
* Co-sponsor listed for the CPAC ordinance at City of Chicago website
---
Indivisible Chicago-South Side
Email: Indiv.Chi.South@gmail.com
Follow IC-SS on Facebook and Twitter
Co-Leader: Esther Peters
Acting Co-Leaders: Betsy Rubin, Teri Watkins, Sarah Lincoln

 
---
DemCast is an advocacy-based 501(c)4 nonprofit. We have made the decision to build a media site free of outside influence. There are no ads. We do not get paid for clicks. If you appreciate our content, please consider a small monthly donation.
---