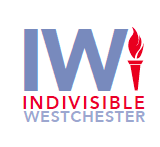 A growing number of House Democrats are calling for Rep. Marjorie Taylor Greene to be expelled. The congresswoman, who is a QAnon supporter and conspiracy theorist, has posted disturbing social media posts calling for violence against fellow members of Congress.
Please ask your congressman to support the resolution by Rep. Jimmy Gomez to have her expelled.
---
Disinformation contributes to the growth of movements like QAnon and fans the flames of discord. Stop the Steal was a successful disinformation campaign that ultimately led to the 1/6 Attack on America. 
Click here to read more about the root causes of disinformation and how to fight back, including information about how our elected officials can and should take action.
---
Click here to learn more about HR1 – For the People Act on Thurs., Feb. 4th.
---
Eliminate the Filibuster
If Democrats are to enact the sweeping changes that the American people voted for, they must eliminate the filibuster, as explained in this Indivisible primer and opinion editorial.
Please contact Senators Schumer and Gillibrand and let them know Moscow Mitch can't get the last laugh – the filibuster must go.
Majority Leader Schumer (202) 224-6542; www.schumer.senate.gov/contact/email-chuck
Senator Gillibrand: (202) 224-4451; www.gillibrand.senate.gov/contact/email-me
---
The Invest In Our New York campaign aims to raise $50 billion dollars by ending tax breaks on the wealthiest New Yorkers.
Please email communications@indivisiblewestchester.org if you'd like to be connected to organizers who are working on this campaign, and would like to write letters or make calls.
---
Click here to register.
---
---
DemCast is an advocacy-based 501(c)4 nonprofit. We have made the decision to build a media site free of outside influence. There are no ads. We do not get paid for clicks. If you appreciate our content, please consider a small monthly donation.
---