IC-SS Weekly Update: January 4, 2021
---
TODAY & TOMORROW: Help Win Georgia
The Georgia run-off elections are tomorrow, January 5th. But there's still time for YOU to help TODAY & TOMORROW.
Phonebank for Warnock & Ossoff – Last Chance!
💻 TODAY + TOMORROW. The Georgia Coordinated Campaign has reached out for help from citywide Indivisible Chicago Alliance (ICA). You can help from your living room. All you need is your computer!
Sign up here for one or more of Indivisible Chicago's remaining Georgia phone banks. These phone banks feature the same leaders, same high-touch training & support as those ICA ran for the Presidential race.
… OR FOR MORE OPTIONS:
Sign up directly here with the Georgia Coordinated Campaign
Twitterbank with Indivisible IL to GOTV in Georgia
Do you use Twitter? You can easily help amplify the effort to get out the vote in Georgia TODAY and TOMORROW. Indivisible Illinois and NWSOFA-Indivisible have a simple guide to steer you to content-rich tweets you can "like" to help get the word to Georgia voters. If you want to do more, you can also take part in a couple of Zoom Twitterstorms.
Just dip periodically into the guide and find the Georgia voter tweets to like. H/T Julia Kline for planning the approach and creating the guide!
---
The People Lead – Action on January 13
National Indivisible is encouraging local groups to take action on Wednesday, January 13th – see The People Lead Toolkit. Indivisible writes:
We resisted the Trump agenda for four years, flipped the House, and defeated Trump. It's time for Congress to work for us. We want our members of Congress (MOCs) to know: we need bold, transformative change to reform our democracy and other pressing issues… Demand your MOC support the following:
Pass the For the People Act (HR 1), a democracy reform package that would quickly and effectively strengthen our democracy and empower voters.
Grant statehood for DC, a key democracy and racial justice issue. DC would be the first majority BIPOC state and would give residents representation in Congress.
Pass the John Lewis Voting Rights Act (HR 4), named for the civil rights icon and vital to ending voter suppression.
Reform the Courts, so we can set the course for a less hyper-partisan process for selecting and appointing judges, undoing the damage to these institutions caused by Trump and McConnell.
ACTION: If you are interested in taking action for The People Lead on Wed, Jan 13th, please contact Julia Kline and feel free to share suggestions. Possible actions include emails or calls to our representatives' offices or outdoor rallies.
---
Celebrate with Indivisible Chicago on Jan 20
Join citywide Indivisible Chicago Alliance for an online Inauguration Celebration: Everything New Is Blue Again – Wed, Jan 20, 5:30-7:00 pm. Guests will include Congressional stars Marie Newman IL-03, Sean Casten IL-06, and Lauren Underwood IL-14 plus musical guests and improv, too! Get all the details and order your free tickets here.
PS You just MIGHT see a few of the Indivisible Chicago-South Side superstars too! Order your free ticket here to get the link to this celebration.
---
Thank You, Postcard Writers!
Thanks to all 90 IC-South Siders who wrote postcards to Georgia voters with Indivisible Chicago Alliance and Postcards to Swing States.Our South Side writers sent out 13,000 postcards helping the Chicago area mail over 150,000 postcards altogether.
Our postcards, combined with phonebanking and textbanking. gave an added boost to all the organizations working on the ground in Georgia to get out the vote for Rev. Raphael Warnock and Jon Ossoff. Let's hope for good news on January 5th!
---
IC-SS Leadership Elections
While the pandemic threw a wrench in Indivisible Chicago-South Side's regular election schedule for 2020, we're getting back on track for 2021. Currently, IC-SS has one elected Co-Leader (Esther Peters) and three Acting Co-Leaders (Betsy Rubin, Teri Watkins, Sarah Lincoln).
IC-SS plans to hold formal elections in late February for the four leadership positions. The nominating period will be Feb 15-21 (Mon-Sun), and online elections will be held February 22-28 (Mon-Sun). Our next newsletter will provide more detailed information on how to become a voting member.
---
Take Action in the Community
Indivisible Chicago-South Side shares information and action announcements from South Side and citywide community organizations.
---
Standing with Anjanette Young
In support of Anjanette Young and in defense of Black women, Rainbow PUSH Coalition and partner Chicago Women Take Action organized a protest on December 27th at the Chicago Police Department at 35th and Michigan. Speakers included Lt Governor Juliana Stratton, Rev Jesse Jackson, Rep Bobby Rush, Rep Danny Davis, Ald Pat Dowell, Jaquie Algee (SEIU, Women's March Chicago), and other leaders.
Lt Gov Stratton said that hashtags are not enough – we need to enact policy to protect Black women and stop police violence.
---
Tell Your Alder: CPAC Now!
If passed by the Chicago City Council, the ordinance for a Civilian Police Accountability Council (CPAC) would be an important step toward ending police violence. The Chicago Alliance Against Racist and Political Repression (CAARPR) has long advocated for CPAC, and the ordinance has the support of UChicago Professor Craig Futterman, Indivisible Chicago Alliance, and Indivisible Chicago-South Side, among many other organizations (see list of endorsers at this page/scroll down).
To date, 5th Ward Ald Leslie Hairston and 20th Ward Ald Jeanette Taylor have co-sponsored the CPAC ordinance, but 4th Ward Ald Sophia King has not. (Find a list of alders supporting CPAC here.)
ACTION: Phone, email, and tweet at YOUR alder. Tell themto actively support CPAC, which would establish a democratically elected civilian council and enact community control of CPD. If your alder already supports CPAC, tell them THANK YOU.
Contact info for some South Side alders:
* Per CAARPR, alders whose names are bolded with an asterisk have already co-sponsored CPAC.
---
Lift the Ban on Rent Control – Jan 7 Action
Lift the Ban Coalition calls on Governor Pritzker and the Illinois General Assembly to lift the ban on rent control in Illinois. The Coalition will be joining several other cities in states around the country in a National Day of Action on housing this Thursday, Jan 7th, including a Chicago car caravan beginning at 8:00 am. For more info and to participate, fill in this form from the Coalition.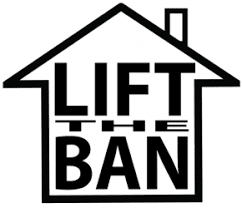 ---
Indivisible Chicago-South Side
Email: Indiv.Chi.South@gmail.com
Follow IC-SS on Facebook and Twitter
Co-Leader: Esther Peters
Acting Co-Leaders: Betsy Rubin, Teri Watkins, Sarah Lincoln
---
Indivisible Chicago South Side · 5476 S. Harper Ave · Chicago, Il 60615 · USA
---
DemCast is an advocacy-based 501(c)4 nonprofit. We have made the decision to build a media site free of outside influence. There are no ads. We do not get paid for clicks. If you appreciate our content, please consider a small monthly donation.
---