Hello fellow Maine voters!
More than 133,000 Mainers have already voted…including us! That leaves us plenty of time to help get out the vote (GOTV), and we need your help. Although most polls have Republicans trailing in races up and down the ballot in Maine, the margins are close and we know that everything can change in the next 2 weeks. If we all sign up for just one GOTV action over the next 14 days, we can oust Trump and Collins and elect great candidates to the Maine Legislature. (Find profiles of some of these candidates below!) Visit our continuously updated GOTV action guide to find a canvass or phone bank near you.
While our focus right now is on GOTV, we are also preparing for what may come after the polls close. Suit Up Maine is part of Protect The Results, a national coalition of voting rights and progressive advocacy organizations working to ensure every vote is counted. If Trump follows through on his threat to ignore the results of the election should he lose, we are preparing to mobilize in every state in the country, including in Maine. We will have more details soon but for now, please prepare to take action by signing up for an event in Maine. We also recommend joining a free de-escalation training organized by Mainers for Accountable Leadership. The next training is Thursday, Oct. 22, 12-1:30pm via Zoom. Sign up here. 
In solidarity,
The Suit Up Maine Admin Team
P.S. If you haven't voted yet, there's still time! You have until Nov. 3 at 8 pm to cast your ballot at your polling location. Have questions about voting absentee or at the polls? Find answers to your voting questions in our voting FAQ and our Election Guide. 
---
STATE ELECTION UPDATE
Maine's entire Legislature is up for re-election Nov. 3. Here are a few candidates you should know about, and ways to volunteer for their campaigns.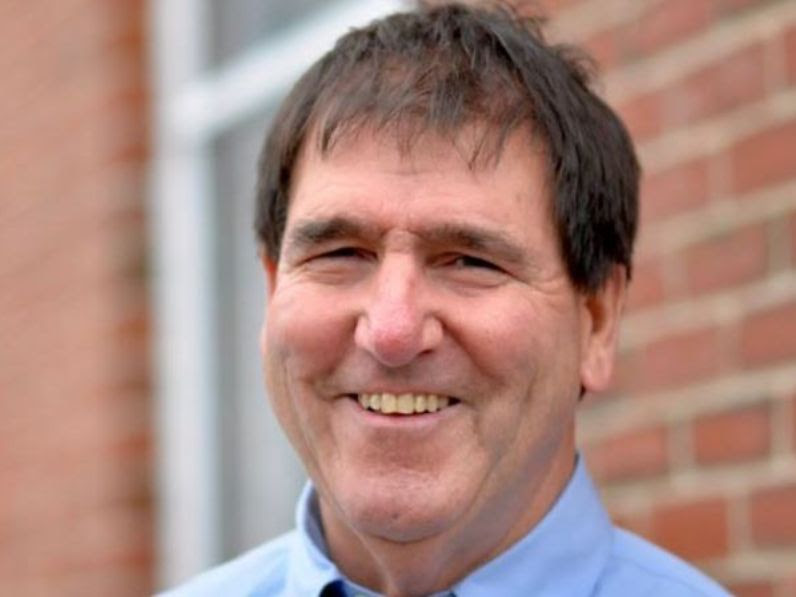 "Coach" Joe Rafferty
Senate District 34
Former teacher Joe Rafferty is running for the Senate in District 34 (Kennebunk, York, North Berwick, Berwick, Lebanon, and Acton). "Coach" Rafferty, the long-time football coach at Kennebunk High School, has been an advocate for students and teachers for decades. Among his policy priorities is ensuring all Maine children have access to high-quality public education (including child care and post-high school education) to foster better job creation and encourage Maine students to stay in Maine after graduation. He's also focused on increasing access to quality health care and helping Maine workers. These positions have earned the support of the Maine Education Association, Maine Conversation Voters, EqualityMaine, Maine AFL-CIO, and Planned Parenthood. Rafferty is running against Republican Michael Purdue. Find out more about Coach's policies and how to volunteer for his campaign on his website and Facebook page. 
---
Glen "Chip" Curry
Senate District 11
With a long history of advocacy, Glen "Chip" Curry is running for the very-large Senate District 11, which covers Belfast, Belmont, Brooks, Burnham, Frankfort, Freedom, Islesboro, Jackson, Knox, Liberty, Lincolnville, Monroe, Montville, Morrill, Northport, Palermo, Prospect, Searsmont, Searsport, Stockton Springs, Swanville, Thorndike, Troy, Unity, Waldo, and Winterport. Curry – a former educator and academic advisor – has also served on the Maine Legislative Taskforce on Quality Afterschool Programming, the Maine Commission for Community Service, and the Blaine House Conference on Volunteerism. His "smarter government" policies are focused on education, health care, building a stronger infrastructure for small businesses, access for services for senior, and education at every age. Curry is running against Republican Duncan Milne. You can find out more about Curry's policies and how to volunteer for his campaign on his website and his Facebook page.  
---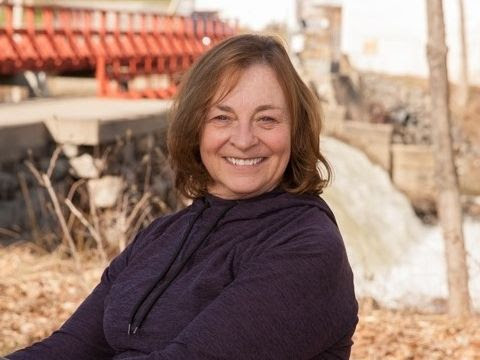 Deborah Emery
House District 76
---
Deborah Emery is running in House District 76 (Belgrade, Fayette, Mt. Vernon, Rome, Vienna and Wayne). Emery has lived in Wayne for nearly 40 years and had a long career in public education, having been a teacher, principal, and superintendent. The Fulbright scholar served on the Board of Directors for Russell Medical Center, and is currently on the Board of Directors for Health Communities of the Capital Area. Her positions on expanding broadband and healthcare access, relieving the tax burden, and supporting teachers and students have earned her an endorsement from Gloria Steinem, as well as the MSEA Local 189, Equality Maine and the Maine Education Association. Emery, who is running against Republican Daniel Newman, needs volunteers to help her phone bank! Sign up to volunteer and learn more about her platform on her Facebook page and website.  
 
---
Dan Hobbs
House District 7
Dan Hobbs is running for re-election in House District 7 (covering most of Wells). A life-long Mainer and retired airline worker, Hobbs currently serves on the Environment and Natural Resources committee. During his first term in office, he sponsored or co-sponsored legislation to support Maine workers and schools, including expanding school funding and creating a new program to provide low-interest student loans to Maine college students. He also supported initiatives to encourage the use of residential solar panels in Maine and legislation to protect the environment and Maine's working harbors. Since the COVID outbreak, Hobbs has helped create bipartisan economic relief to benefit Mainers. His work earned him endorsements from MSEA-SIEU Local 1989, EqualityMaine, Maine Conservation Voters, and the Maine Education Association. Hobbs is running against Republican Timothy Roche. Learn more about Hobbs on his Facebook page or his website. 
---
Voting Information!
Voter Intimidation: in response to concerns about voter intimidation, Maine's Attorney General issued an advisory to election officials, law enforcement, and all Maine voters re-affirming our right to vote and pledging to vigorously enforce the laws protecting those rights.  Read the advisory HERE, and save and share the image above so that you know who to call if you see anything concerning. 
---
On our website you'll also find:
Want to hear from us more often? Follow us on our website, Facebook, Twitter, and Instagram.
---
DemCast is an advocacy-based 501(c)4 nonprofit. We have made the decision to build a media site free of outside influence. There are no ads. We do not get paid for clicks. If you appreciate our content, please consider a small monthly donation.
---