Savvy organizers extend their reach by having supporters text their friends. VoteForce makes relational organizing fast, easy and affordable. Here's how a slate of candidates in Michigan are using peer-to-peer (P2P) texting to build support, recruit campaign volunteers and raise donations.
Background
"Relational organizing builds power by having individuals, groups, or organizations harness their personal networks and relationships to effect change." – LWV.

Campaigns use P2P texting in two ways:
1. Volunteers or paid staff text people from a central list of contacts. The campaign pays for the texts sent and can quickly reach many voters. The texts however, appear impersonal and are sent from a phone number that the recipient doesn't recognize.
2. Texts sent through relational organizing on the other hand are sent by someone the recipient knows. Campaign supporters can personalize and forward messages provided by the campaign. Supporters directly text friends from their own phone and their own address book without sharing their contact details.
VoteForce
VoteForce is a mobile app for relational organizing. Campaigns can share the messages that they want their supporters to share with their friends. Supporters download the free VoteForce app from the Apple AppStore (and soon from Google Play for Android phones). They pick the message they'd like to share. Choose their friends to share it with. And hit send. That's all there is to it.
Supporters
– The VoteForce app is available from the Apple AppStore
– Accept the license agreement
– Register and choose the group you affiliated with from the list of groups presented.
– This information is used to customize the messages that you are presented with to share.
– Choose from one of the messages that the group you are affiliated with wants you to share
– Choose the people from your address book that you want to share that message with
– Press SEND to text the people you have chosen. That's it!
Campaign administrators:
– Campaigns create their account with VoteForce and are added to the list of available groups in the app for users to choose.
– Campaigns create the messages they'd like their supporters to share. These messages can be changed at any time and appear immediately in their supporters' apps.
– Campaigns can also create sub-groups so they can target messages to their supporters in a particular region or interested in a specific cause.
– VoteForce is being enhanced to be able to alert users when a new message has been added.
Download and register
Non-profit use case: Reclaim Our Vote
Reclaim Our Vote Campaign (ROV) is a 501(c)3 organization that partners with the NAACP, Black Voters Matter, Mi Familia Vota, VoteRiders and DemLabs. Since late 2017, ROV has reached out to nearly a million voters of color in states like Georgia, Alabama, Virginia, Texas and Mississippi—states with a long history of voter suppression. ROV is expanding its volunteer base in 2020 and plans to increase turnout among voters of color in North Carolina, Texas, Arizona, Alabama, Mississippi and Georgia.
---
Campaign use case: Stephanie Moore
Stephanie Moore is a candidate for Michigan's 60th District State Representative – focusing on education, equity, economics and the environment. She is running for office along with a slate of other progressive candidates including Tami Rey, Monteze Morales, Jen Strebs, Veronica McKissack, Monteze Morales and Doreen Gardner.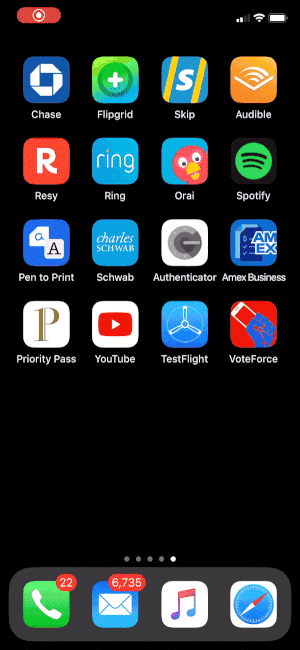 Learn more
VoteForce is free for users. Campaigns pay a small monthly fee to share messages with their supporters. Learn more about this DemLabs LLC solution from the website or through the online documentation.
Deepak
DemLabs
Photo credit: Angelo Moleele on Unsplash
Read in browser »
---
DemCast is an advocacy-based 501(c)4 nonprofit. We have made the decision to build a media site free of outside influence. There are no ads. We do not get paid for clicks. If you appreciate our content, please consider a small monthly donation.
---