IC-SS Weekly Update: July 13, 2020
---
Add to Our Activist Repertoire:
Phonebank & Textbank
Only 112 days 'til November 3, and the pandemic means no knocking on doors. We must work in other ways to reach voters.
First, if you're writing postcards to voters in swing states, keep at it – postcards are a proven way to increase voter turnout. Now let's think about adding in methods organizers say have even greater impact: phonebanking and/or textbanking.
Unsure how to proceed with phonebanking or texting? Citywide Indivisible Chicago Alliance has you covered. Their experienced leaders will train you, and they'll be on hand via Zoom to answer questions. They'll provide all the info and materials you need. To sign up for phonebank training, textbank training, phonebanking, and textbanking, visit the 3 States/1 Mission page.
Interested, but want more info before you sign up?Email us and we'll connect you with someone who can answer your questions and give an overview.
---
Write Letters to Voters!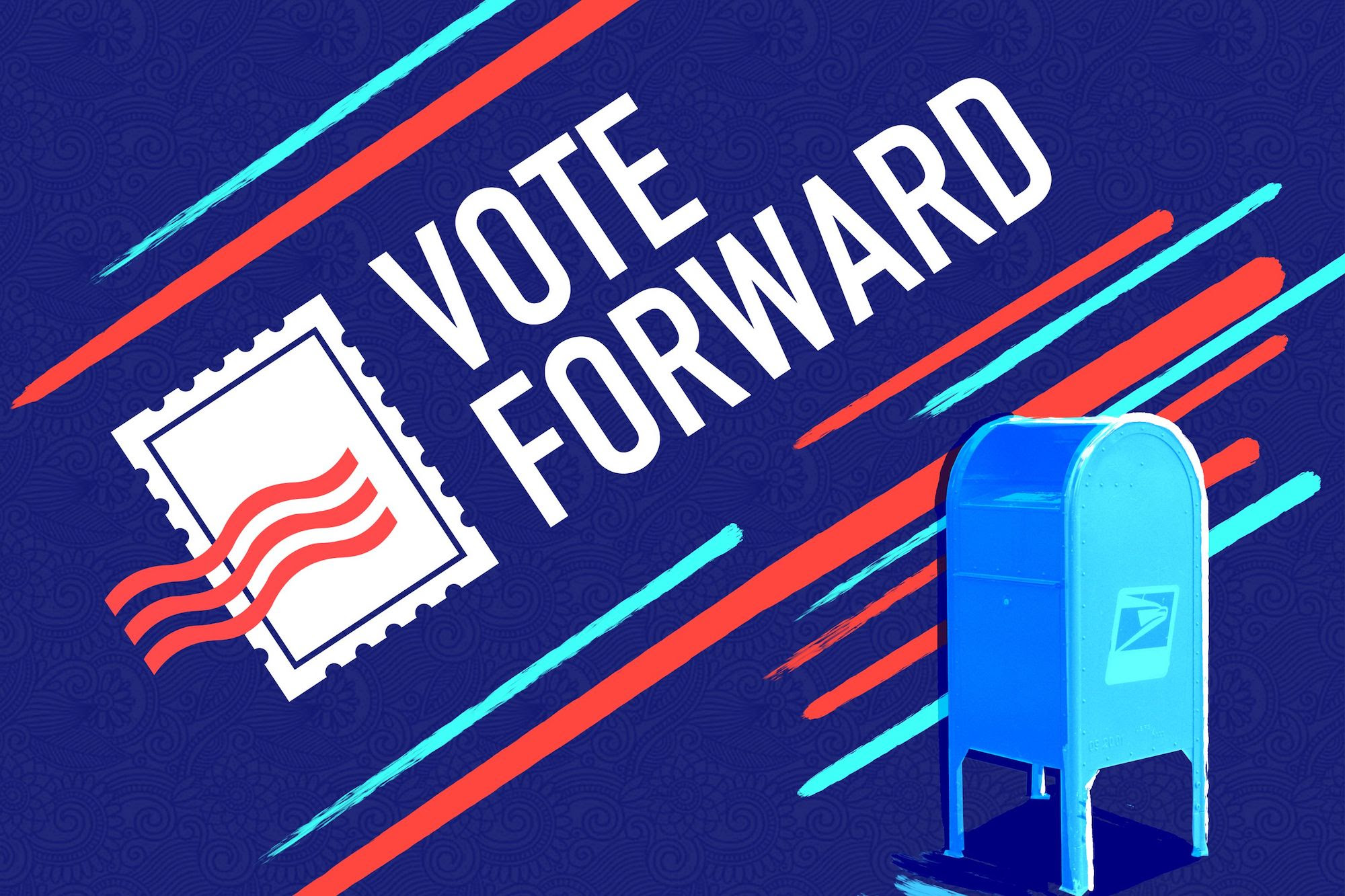 Now that you've been writing postcards for a while, consider joining IC-South Side member Steve Kagan and write letters to voters. National Indivisible partners with Vote Forward, a letter-writing campaign to reach voters in key states before the November election, maximize impact, and increase turnout.
Got a printer? Stamps, paper, and envelopes? If yes to both, you can apply to get started right away with Vote Forward.
PLEASE LET US KNOW:
1. Are you already working on Vote Forward? Email us and tell about your experience with it.
2. Are you thinking about signing up but want to be in touch with someone who's experienced with it? Email us and we'll put you in contact with Steve, who can respond to your questions.
---
Ending Gun Violence
Last week, Black Women Organizing for Power (BWOP) hosted a Sip & Study online discussion, moderated by Raquel McGee, with guest speakers Tio Hardiman of Violence Interrupters and Robert Emmons, Jr.
Robert Emmons, Jr., whom we'd endorsed in IL's 1st district Congressional Democratic primary, may not have won that race, but he's intensified his commitment to ending everyday gun violence by forming Our Everyday PAC.
Mr. Hardiman and Mr. Emmons had different perspectives, but much in common. Key takeaways from the conversation on gun violence in Chicago:
The old framing of the gun violence problem is obsolete – it's not the result of drug wars and top-down, organized gangs.
Much of the violence results from interpersonal conflict and easy access to guns.
Solutions must include comprehensive policies to overcome poverty and opportunities for meaningful employment at adequate compensation.
Equally needed: mental health services, trained mentors or mediators to help people resolve interpersonal conflict, and a physical environment that is safe and healthy.
In short, we must fund resources to communities!
Read our Twitter thread here for more detail on the points made at BWOP's Sip & Study.
---
A MUST-READ: To understand gun violence in Chicago, Raquel McGee of BWOP recommends this report from UIC Great Cities Institute: The Fracturing of Gangs and Violence in Chicago: A Research-Based Reorientation of Violence Prevention and Intervention Policy.
---
Postcards: Start, Turn In, Do More!
You got your postcards, you're writing to voters, and suddenly you're done. Once you finish your first batch (whether 100 or 1,000), get in touch with Esther Peters, who manages the Hyde Park postcard hub, to arrange for safe drop-off or pick-up of your completed cards.
Tell Esther you've finished your cards by replying to her initial email to you from her personal address, OR email us here.
Remember – postcards won't go out until October, so there's plenty of time to get more. And if you haven't done any postcards yet? Start now – like Indre Vepstas, who got her first 200 on Thursday, and started writing that very night at our Zoom party. Order postcards here – and get more info in the "SIGN UP" box at bottom of newsletter.
Postcard writers: Share your postcard photos and stories to appear in the newsletter or on Facebook/Twitter. Just obscure or blur any addresses. Thanks!
---
Come Zoom with Us: Wed, July 22
Zoom with us: Working hard on your postcards and want some company?Join us online on Wed, July 22 – from 7:30-9:00 pm. RSVP by email to get the Zoom link.
Last week, we had 15 postcard writers on Zoom. Ten are pictured above. Thanks also to the other five: Indre Vepstas, Lisa Rademacher, Barbara Roy, Mary Naftzger, Michael Aaron.
---
SIGN UP for ICA's Postcard Posse
As part of Indivisible Chicago Alliance's 3 States/1 Mission project, IC-South Side is participating in the citywide Postcard Posse, writing postcards to voters in swing states. What to do for postcards:
1. ORDER POSTCARDS. Fill in the form at the Postcard Posse order page. Ask for 100 or more (in increments of 100) and select HYDE PARK as your pickup/delivery point.
2. REGISTER. Register at the Postcard Posse registration page. Sign up to write on your own, or choose one of our two teams (by zip code): South Side Scribes, Local 15 or 37.
3. IF YOU CAN, BUY STAMPS. Youaren't required to stamp your own postcards, but if you can afford to, you can order online: Here's a link to postcard stamps at USPS.com.
QUESTIONS OR CONCERNS?
Contact us at Indivisible Chicago-South Side
---
Indivisible Chicago-South Side
Email: Indiv.Chi.South@gmail.com
Follow IC-SS on Facebook and Twitter
---
DemCast is an advocacy-based 501(c)4 nonprofit. We have made the decision to build a media site free of outside influence. There are no ads. We do not get paid for clicks. If you appreciate our content, please consider a small monthly donation.
---