---
Start a discussion on:
---
Correction to Mayor Kell Palguta's email – mayor@pvaz.net  (reference the Prescott Indivisible Call to Action and the Yavapai Democratic Party Call to Action dated June 20).
My grandson (who majored in film) and I had a chat Sat. evening. He said that looking back to Trump's inauguration, it has been a horror show. (as I write this, it has been 1,248 days, 7 hours, 43 minutes and 24 seconds). Then we started talking about how one would make a film about this unsettling time. We decided that if done today, it would definitely be a horror film, but in years to come, turn into a dark comedy. My suggestion is that when you think you can't bear any more, come up with your cast for the dark comedy. Let me know if it works.
---
New News!

Tues. June 23 – Trump to visit Students for Trump (opens at 1:30p, Trump's appearance at 3:40p) for a live, in-person address to America's youth. To be held at the Dream City Church, 13613 N. Cave Creek Rd.,Phoenix. Among the "honored guests" – Paul Gosar, CD4 and Gov. Doug Ducey. You can register at trumpstudents.org.  The church said they did not know the rental was for this purpose; the rental "does not constitute endorsement of the opinions of its renters."  Earlier on Tues. Trump will stop in Yuma to survey the border wall and participate in a border security roundtable. It's his third AZ visit this year (lucky us).
---
Old News, but REAL!
Thurs. 6/11 –  Senate Republicans are ramping up their investigations into President Donald Trump's political foes. In a party-line vote Thursday, the Senate Judiciary Committee authorized Chairman Lindsey "Stonewall" Graham (R-S.C.) to issue a broad range of subpoenas to a slew of former Obama administration officials who opened or were involved in the counterintelligence investigation into possible ties between the Trump campaign and the Russian government. If you missed it: Lincoln Project video Graham praises Biden.
Fri. 6/12 – Trump issued an Executive Order removing the Obama era protections for the LGBTQ community from discrimination in the health care industry.
Mon. 6/15 – The US Supreme Court ruled that federal law protects LGBTQ workers from job discrimination.
IMPORTANT** Voice of America Director Amanda Bennett and Deputy Director Sandy Sugawara resigned on Monday, after defending the government-backed media outlet from withering attacks from the White House and President Donald Trump. Their resignation comes as Michael Pack took over leadership of the agency that oversees VOA, the U.S. Agency for Global Media. Pack, a conservative documentary filmmaker nominated by Trump, was confirmed by the Senate earlier this month. (Pack is anti-trans, anti-gay and is a Bannon acolyte).
Within 48 hours Pack fired all the heads of the various departments and the board of directors.
He has made himself the chair of the board and has no journalism or State Dept. experience.
BEWARE! Trump has commandeered this media group that spans the glovb and dismantled important structural work that took years to construct. Bets that it will no longer be non-partisan?
(View the Rachel Maddow Show, June 19).
Wed. 6/17 – Trump: "I personally think [coronavirus] testing is overrated." Trump added that "even though I created the greatest testing machine in history," testing "makes us look bad" because more tests lead to a higher number of confirmed cases. Trump also questioned the use of masks as a means of slowing the spread. "If we stop testing right now we'd have very few cases" of coronavirus. The comment was part of a broader administration effort to play down the pandemic that experts worry is sending a dangerous message to the American public. During the same speech that Trump baselessly claimed the coronavirus will "go away," he incorrectly stated that an AIDS vaccine exists. This comes as the Trump administration has been ordered to give tribes (they had to take the Treasury Dept. to court!) their coronavirus relief funds, and as Florida, Arizona and Texas report record surges in infections. (WaPo)
Thurs. 6/18 – Noah Trevor, Bolton Book Bombshells: Trump is Corrupt and Weird as F**K
  The US Supreme Court rejected the Trump administration's attempt to dismantle the DACA program protecting undocumented immigrants brought to the United States as children, a reprieve for nearly 650,000 recipients known as "dreamers."
  IT'S ALL ABOUT ME!!!  Though Trump has so far named two justices to the Supreme Court, the highest court in the land delivered two significant blows to his administration, first by ruling that federal law protects LGBTQ workers, and second by upholding the Obama-era DACA immigration program. Trump tweeted, "Do you get the impression that the Supreme Court doesn't like me?'"
  Commentary by Robert Hubbell – Despite two welcome decisions in the last week, do not breathe a sigh of relief. Do not believe that anything has changed on the Supreme Court. Rather, recognize that Justice Roberts understands he has damaged the legitimacy of the Court to the point that its current configuration is threatened. Mitch McConnel shrank the size of the Court during President Obama's last term, and enlarged it during Trump's term. He did so by the simple expedient of refusing to allow a vote on Obama's nomination of Judge Merrick Garland—a dereliction of the Senate's constitutional duty. Given the casual manner in which Republicans altered the Court's size to achieve partisan advantage, we should not hesitate to enlarge the Court when Democrats control the Senate, notwithstanding Justice Roberts' tardy attempts to repair McConnell's damage. (Hubbell writes daily M-F. His newsletter is the Daily Edition. I hightly recommend you subscribe. (He is a voice of reason, always.)
Sat. 6/20 – Full Circle (see 6/12) Slow the Testing Down Please!!!  The American Bridge PAC, Holding Republicans Accountable, immediately put out this video.
---
Keep apprised of what the AZ Legislature is doing, subscribe to the Action Update – email LD1Leg.Action@gmail.com
---
Volunteer Opportunities
Voter Values Project – The VVP, sponsored by Prescott Indivisible, was launched in late January of this year. The Voter Values Project identifies issues that are important to individual Independents and left-leaning Republicans in Yavapai County. Find out more at https://votervaluesproject.com.

The goal of their 2020 Strategic Plan is to encourage Independent voters in Yavapai County to enroll in the Permanent Early Voting List (PEVL), as well as to identify issues that are important to them. Recently, our hard-working VVP Volunteers mailed 1,000 postcards to Independents, requesting those two important Calls to Action. Follow up phone calls to those recipients are underway, as well as a second mailing of an additional 1,000 postcards. This is a long-term project. Additional Volunteers are needed for future postcard mailings and follow up phone calls. The success of the VVP relies on the hard work of our Volunteers. We would appreciate your help! Please contact Louise Clara at ​lclara5250@msn.com​ to volunteer.
Ferris Wheel Project, YC Democrats –  In the midst of the global pandemic and injustice we must think about how we can affect change on a local level. The YCDP is reaching out to those who want to make a change in this critical election cycle. Join the Ferris Wheel Project, a weekly, rotating virtual phone bank that connects volunteers with guest campaigns.  It is a great way to contribute to each of the local candidates who run to make Arizona a better place. Each week of the month they will support a different candidate. If you would like to be a part of The Ferris Wheel Project please RSVP by emailing madison.lisle@student.edu and you will be sent Zoom information.
John Lutes, YC Board of Supervisors Dist. 1 Candidate –  Register at VoteJohnLutes.com to attend Zoom neighborhood meetings and contact Jane Moore janesmoore@gmail.com to sign up for phonebanking.
Judy Stahl, LD1 Candidate for LD1 AZ House – go here for the schedule to phone bank for those of who are outgoing, text bank for those "shy or introverted" and postcard writing for those who like to pick up that pen!
Mark Kelly Campaign – To phone bank for the campaign, contact Linda Meigs: 256-509-9414 or linda@meigsmade.com
The AZ Corporation Commission Candidates need your financial help.
You have met them all at DWPA luncheons or YavDem events.  They are Clean Elections candidates, but you can donate up to $170 per candidate to help with their expenses.  It is important that they receive donations now, before the primary. Please help out – Bill Mundell, Shea Stanfield and Anna Tovar.

Democratic control of the Arizona Corporation Commission could become a reality after multiple Republican candidates failed to make the ballot. Sandra Kennedy has a place on the commission and will be joined by three others – let's make it a clean sweep!
---
 SHOW UP, SIGN UP!
Tues. June 23 12:30-2p The Truth About Vouchers with Gail A. Digate, President, League of Women Voters of Greater Verde Valley
Beth Lewis and Sharon Kirsch, SOSAZ Network Co-Founders and Directors. Using historical sources and data-based analysis, this straightforward presentation reveals the problematic history of private school vouchers in Arizona and across the United States.  An eye-opening session with opportunity to ask questions and engage in facilitated dialogue. Email leagueboardverdevalley@gmail.com to confirm registration for this session. 
Join Zoom: https://yavapai.zoom.us/j/5777833454?pwd=aThvdXJ4UElKZjdOR3dtRDA4bzJMUT09  (Meeting ID: 577 783 3454)
Wed. June 24, 1p Democratic Women of the Prescott Area Monthly Virtual Meeting featuring Donna Michaels, YC Board of Supervisors, District 3,  Delina DiSanto and Stu Starky, candidates for CD4. This may be your last opportunity to hear both speak on issues you care about before the Aug. 4 Primary. They will have each have 3-4 minutes to answer the same question. Viewers can ask questions during the meeting via chat regarding their answers/proposals. 
 Participate in the Wheel of Fortune! An Opportunity Drawing – the winner receives 50% of the proceeds – 50% will go to the Judy Stahl for LD1 House campaign. Raffle Queen Kelsey Wilkes will spin the wheel at the end of the meeting! Tickets $10 each on ActBlue.  (Cut off date/time to purchase a ticket is Tuesday, June 23 at noon).
Join Zoom Meeting https://us02web.zoom.us/j/5047098428  
Meeting ID: 504 709 8428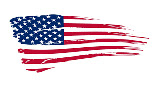 Sat, June 27, 9a-4p and Sun, June 28, 9a-3p   CRAFT FAIR/FUNDRAISER FOR OUR LOCAL VETERANS         
Mountain Oak School, 1455 Willow Creek Rd, Prescott
The organizer, Jan Bitonti has collected 200 masks for attendees. If you have masks to donate, please contact her at jdecock99@yahoo.com 
Indoor/outdoor, rain or shine.  30+ local Vendors, Face Painting, Great Food, Raffle, live music, free handmade face masks (while supplies last). Come & have fun while supporting our Vets!  For info, email jdecock99@yahoo.com
Saturday, June 27,  Invest In Ed will have two drive-through sites setup for people to sign the petition. There will also be a notary there to notarize your Outlaw Dirty Money petitions and accept them.  Please bring your mask and ID. Here are the locations and times:
9am to 11am  Prescott Valley  Hampton Inn on Glassford Hill Road
11:30am – 1:30pm  YC Dem Headquarters, 1555 Iron Springs Rd., Prescott 
3:00-5:00pm  Prescott:  Pioneer Park which is on Commerce Drive off of Willow Creek Road
Sun. June 28, 1:30-3:30p Granite Peak Unitarian Universalist Congregation, 882 Sunset Ave., Prescott (in the parking lot).
Through July 25
Voices and Votes: Democracy in America
This is a Museum on Main Street traveling exhibition from the Smithsonian Institution brought to the state of Arizona through a partnership with Arizona Humanities. The exhibit will be at Prescott Public Library through Saturday, July 25 during all library open hours.

When American revolutionaries waged a war for independence, they took a leap of faith that sent ripple effects across generations. They embraced a radical idea of establishing a government that entrusted the power of the nation not in a monarchy, but in its citizens. That great leap sparked questions that continue to impact Americans: who has the right to vote, what are the freedoms and responsibilities of citizens, and whose voices will be heard? Voices and Votes will be a springboard for discussions about those very questions and how they are reflected in local stories. The national exhibit is paired with a local exhibit that will spotlight voices and votes in the Prescott area and will include virtual programs geared towards understanding the role of democracy. 

To register online for one-hour exhibit viewings or virtual events call 928.777.1526 or visit www.prescottlibrary.info/voicesvotes
Click here to sign up for the Thurs. July 9 6-7p special presentation of Fierce Feminity (virtual via zoom).
---
State of the State and Update on Covid-19  
SPECIAL FROM NATIONAL GEO – WHEN YOU HAVE TO USE  PUBLIC TOILETS
IGNORED BUT NOT GONE. THE VIRUS GROWS. We need to stay well and alive if we are going to have a say in the 2020 elections (not to mention all the other reasons). This Friday Yavapai Co. had 422 confirmed cases, up from 322 on 6/12. AZ saw an increase of 13,771 cases, bringing the total to 46,689 (YC Community Health Services stats).
It is due to community spread. Wearing masks, staying within six feet of each other, mask or not, is crucial to stop the spread.  Continue to wear your mask.  If you're at high risk, shelter as much as possible, and do not take any risks.
---
Important Community Need!
YAVAPAI CO. START-RIGHT BACKPACK PROGRAM -The annual backpack program now includes a Back-to-School Fair and hopes to provide backpacks with school supplies to 4,000 children from low-income, military, and families affected by COVID-19. This is a joint effort between the Firefighter Angel Foundation, AZTV7 "Stuff the Bus". 
Yavapai County schools need more help this year because of increased need; due to budget cuts, schools are limited in what they can provide.
These past few months have been hard on everyone. If you are in a position to help a child this year that, please do so. Donations can be mailed to the Yavapai County Food Bank, P. O. Box 4151, Prescott 86301, or donated on their website.  Designate funds as "Yavapai Start-Right Program" or note "Backpacks" in the comments section. Funds not designated go towards the primary purpose of providing food and will not be captured as part of the backpack program.
---
AZResist has the latest information on progressive meetings and actions around the state.
---
DemCast is an advocacy-based 501(c)4 nonprofit. We have made the decision to build a media site free of outside influence. There are no ads. We do not get paid for clicks. If you appreciate our content, please consider a small monthly donation.
---