After a few weeks of sheltering in place, people answer their phones! We know that many people (including me, the writer) tired of listening to the Hub Dialer's hold music and gave up on phone banking in 2016 and 2018. Well, now's the time to dial back in. People are home and answering!
We need callers for Christy Smith, the Democratic candidate in the southern California special U.S. House election, which is just two weeks away! That's a good (re)entry point for phone banking. You'll be calling friendly Democrats to explain the new all-votes-by-mail process and encouraging them to turn in their ballots.
This newsletter is packed with plenty of opportunities to engage. Read on for details…
---
Important Special Election May 12th: Get Out the Vote for Christy Smith in CA25
Christy Smith isa member of the California State Assembly running to fill the U.S. House seat vacated by Democrat Katie Hill. California Democrats worked hard in 2018 to flip this SoCal district and we need to keep it. Help us defend our majority in the House! We are calling and texting voters to remind them of this important special election and to let them know that the election will NOW be entirely by mail!
Highest priority! GOTV phoning for Christy:
This is low-stress phone banking! You will urge friendly Democrats to mail their ballots before May 12th. The campaign's autodialer doesn't connect you until there's a pick up, so the process is efficient.
---
Chat with volunteers and write together during an upcoming Zoom letter party!
Swing Left Peninsula Zoom letter parties:
Swing Left National Zoom letter parties: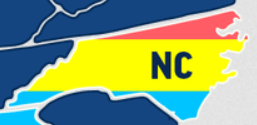 Through May 31st, Swing Left's national staffers are holding parties three to four afternoons a week. Several will focus on a Super State. Join this Tuesday to write to and chat about North Carolina and on May 7th for a Pennsylvania focus! Click the red button…
Host a virtual letter party!
Join one of the national parties to see how it works, then perhaps host your own!
Let us know if you're planning to host a virtual letter party, and we'll put it in our next newsletter. (Email us: letterwritingparties@swingleftpeninsula.org)
---
Here's how to get started with writing letters at home:
More ways to get or share letters:
Remember: Write GOTV letters now and mail them in October. Right now we're prioritizing Texas and Florida.
---
What's at stake? Eleven Presidential electoral votes, one U.S. Senate seat, and the most flippable state legislature in the country!
Mark Kelly is now the official Democratic nominee for the U.S. Senate race! Swing Left's national political team engaged with his campaign this week.
Phonebanking (with Democracy Action SF)
Make calls for U.S. Senate candidate Mark Kelly and state legislature candidates Doug Ervin and Judy Schwiebert in the very flippable Legislative District 20 (LD20) in Phoenix. LD20 is one of four districts that Swing Left and the AZ Dems are targeting to flip the Arizona legislature. Training included!
Arizona Postcarding (with Reclaim Our Vote)
Write postcards to (likely) purged Arizona voters (in English or Spanish): Order with Judith.
---
Georgia Phonebanking with Swing Left
Encourage voters to sign up for vote by mail (on Saturday afternoons).
CA-10 Phonebanking
Steve Zelezny, working with the DCCC in CA-10, is hosting Josh Harder virtual phone banks (with training) Mondays to Thursdays at 6:00 pm.
CA-21 Phonebanking
TJ Cox's race is too close for comfort. Call on Tuesdays or Thursdays from 5:00 – 8:00pm.
New Remote Phone Bank Host Kit and Training
Swing Left just launched tools to help you lead remote phone banks. Click to see: Remote Phone Bank Host Kit and Guide. Click to sign up for a Remote Phone Bank Host Training every Wednesday at 5pm, starting April 22nd.
---
Our local Democratic Volunteer Center (DVC) is a great resource for getting started. Check out their helpful links:
---
While you are doing the work of Democracy from home, please listen to Swing Left's Podcast – it will help you feel connected and motivated!
Episode 33 of How We Win focuses on how we protect our democracy. We're preparing for the most important election of our lives during the most unprecedented time in our lives. Voting rights expert and journalist Ari Berman discusses the incredible victory in the Wisconsin election, voting during a pandemic, and what we've got to keep an eye out for in November.
Local Event Calendar!
Our local DVC (Democratic Volunteer Center) maintains a fantastic calendar of events with phone banks, trainings, town halls, and more.
Sister District South Bay Virtual Fundraiser for TX State House Candidate Ann Johnson
Friday, May 8th, 7:00 – 8:30pm (minimum donation $35)
Virtual cocktail party with comedian-songwriter Lauren Mayer. (Note: Swing Left's national political team also considers Ann Johnson's race in State House District 134 crucial to flipping the Texas state legislature!)
@Home Political Salon Series in April and May
A group of savvy Peninsula activists is working to flip the Senate. Minimum donation of $250 per event. Click the date to rsvp and donate. You will receive a Zoom link closer to the event date.
Calendar of Events
---
DemCast is an advocacy-based 501(c)4 nonprofit. We have made the decision to build a media site free of outside influence. There are no ads. We do not get paid for clicks. If you appreciate our content, please consider a small monthly donation.
---