Prescott Indivisible Newsletter:
April 6, 2020
LOCAL ACTIONS
 Maintaining Activism and
Focus In The Time of Corona
Yavapai County Democratic Party (YCDP) On-Line Meeting
Thursday, April 9, 6:30 – 8pm
---
Let's Mobilize Yavapai County:
Join Us In the Movement to Defeat Donald Trump in 2020!
On Line Organizing TONIGHT and
Every Tuesday Evening at 5:30 pm
Join YCCAN and partner organizations for weekly virtual phone banking to keep momentum up to #GetOutTheVote and organize our communities for progressive change
Elea Ziegelbaum, elea.ziegelbaum@student.prescott.edu
Master's of Social Justice and Community Organizing, Prescott College
---
HOW TO USE ZOOM:You can join Zoom both via computer and phone. You must download Zoom on your computer before joining the call. If you are needing additional instructions on how to use Zoom, please look over this informational page.
---
STATE ACTIONS
Call Governor Ducey
DEMAND ALL-MAIL ELECTIONS TO PROTECT PRIMARY, GENERAL Citizens' Engagement Beyond Voting (CEBV) calls us to Action: "To support a safe and secure election for the Primaries in August AND the General Election in November, it's time to demand that Gov. Ducey order a statewide all mail-in ballot.

CALL GOV. DUCEY'S OFFICE @ 602-542-4331 NOW!
Tell him that an all mail-in ballot is the safest way to ensure that Arizona's elections are accessible to all. Experts say that COVID-19 could subside a bit in the summer and re-emerge ferociously in the fall. We MUST ensure safe access to the ballot, and critical planning needs to start NOW."
---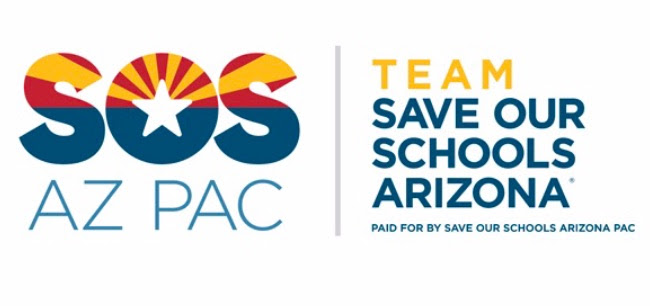 Become A SOS Education Advocate
Take time to learn as you stay safe at home. We are excited to bring you critical information in the form of brand new webinars including the history of vouchers, how they spread the destructive work of segregation, and how they undermine public schools. Then learn about the special interests that have been pushing vouchers in Arizona and around the country for decades. You will leave these webinars equipped and ready to add your voice to save our public schools.
Take Action: Order your SOS Act Petitions today! We've mailed petitions to every corner of the state—your house is next! Even if you can only get a few signatures at home, every signature counts. Sign up to have a petition mailed to you HERE.

Be sure to check Facebook and our website for more dates as we add them
Please send your questions, comments and feedback to: info@sosarizona.org
---
LD1 Legislative Update
LD1Leg.Action@gmail.com
On Thursday April 2nd,  groups trying to put measures on the November ballot asked the Arizona Supreme Court to let them gather the remaining signatures they need online. They asked the state's high court to declare that they have the same right as political candidates to use the existing E-Qual system to get the signatures they need.
Challenging the ban on online signatures are four groups hoping to put issues on the ballot:
Save Our Schools Arizona which wants a limit on the number of vouchers of public dollars that can go to send students to private and parochial schools. https://sosarizona.org
Invest in Education seeking a tax surcharge on incomes of individuals earning more than $250,000 a year to provide more dollars for K-12 schools. https://investined.com
Smart and Safe Arizona which hopes to legalize the recreational use of marijuana.
Arizonans for Second Chances, Rehabilitation and Public Safety seeking to give judges more discretion in sentencing and providing more earned-release credits for inmates.
In a filing on Friday April 3 with the Arizona Supreme Court, Attorney General Brnovich urged the justices to delay any action and instead wants the challengers to seek relief from the Governor.  As of this mailing the Governor has not responded.
---
ANNOUNCEMENTS
A MESSAGE FROM JOHN LUTES
CANDIDATE FOR YAVAPAI COUNTY COMMISSIONER
Visit: https://www.lutes4ycbos.com  
LIKE the page & share posts. 
More important than ever in Coivid-19 reality.John Lutes, Yavapai County Democratic Chair.      liljohnnyo54@gmail.com
---
A MESSAGE FROM SHEA STANFIELD, CANDIDATE FOR ARIZONA CORPORATION COMMISSION
I am running for a seat on the Arizona Corporation Commission with the following clean energy priorities:
Making solar power accessible and affordable
Improving air quality for the health of our citizens
Water conservation as a lifestyle choice
Attracting sustainable eco-friendly business
UPDATE ON my campaign for one of the three seats open on the Arizona Corporation Commission in 2020. Last week we submitted nominating signatures, the great news is I am on the ballot.
Our next huge challenge is collecting 1800, $5.00 qualifying contributions for Clean Elections to unlock my campaign money from the state. To date we have collected 802.
PLEASE include my appeal for another 1000 on-line Clean Elections $5 . All registered voters in the State of Arizona are eligible to contribute.  The deadline is the the end of May.  
Website:  www.sheastanfield.com
---
MMIGRATION TEAM REPORT
PI's Immigration Team DACA Fund is honored to be the recipient of GPUUC's 2020 Tom Pettit award. The $500 will go towards the Team's continued efforts on behalf of local Dreamers and their DACA renewal. We are humbled by the community's trust in us and support of our activities.
If interested in learning more about our work or to find out how to donate funds, please write me at latinoindivisible@gmail.com
Maria Elena Dunn
---
INSPIRATION
What The Family's Doing During Covid-19
---
DemCast is an advocacy-based 501(c)4 nonprofit. We have made the decision to build a media site free of outside influence. There are no ads. We do not get paid for clicks. If you appreciate our content, please consider a small monthly donation.
---