Hello Indivisibles!
Our Election 2020 Kick-off Rally was a huge success! Thanks to everyone who attended and is ready to do the work from now through November to flip the Senate, defend the House, flip state houses, and take back the White House!
The Grand Opening of our new Volunteer Center in Davis was Saturday, and we already have so many events planned- including training for people interested in canvassing, phonebanking, textbanking, and voter registration or just to drop in and get more information on how they can help.
Scroll down to find an event or training session where you can get started. We'd love to see you there!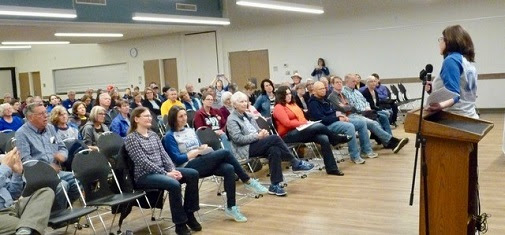 Events at the Volunteer Center, 720 Olive Drive, Suite D, Davis:
Voter registration for beginners
Tuesday March 10 – 7:30 PM – 8:30 PM
RSVP
Textbanking for beginners
Wednesday March 11 – 7:30 PM – 8:30 PM
RSVP
or sign up for training at one of the textbanking meetups
Canvassing for beginners
Monday March 16 – 7:30 PM – 8:30 PM
RSVP
Phonebanking for beginners
Wednesday March 18 – 7:30 PM – 8:30 PM
RSVP
or come to any phonebanking event with a laptop or tablet
Recurring Volunteer Center events:
Volunteer center open for drop-ins
Monday-Friday 3:00 PM – 7:00 PM
Saturday and Sunday 10:00 AM – 4:00 PM
Tuesdays
10-noon Phonebanking
3-5 PM Phonebanking
Wednesdays
1-3 PM Postcard Party (2nd Wednesday of the month)
3-5 PM Phonebanking
5-7 PM Phonebanking
Thursdays
10:30-noon Postcard
3:30-5:30 PM Postcard
6-8 PM Textbanking meetup (RSVP for training)
Fridays
4-6 PM Happy Hour Postcarding
Saturdays
10-noon Phonebanking
1-4 PM Textbanking meetup (RSVP for training)
Sundays
11 AM- 2 PM Postcarding
2-4 PM Phonebanking
4-6 PM Phonebanking
The events list is constantly being updated. For details and to keep up to date, check out our Facebook events page or our website calendar
Our Facebook events page and our website calendar also have the most up to date list of our other actions in Woodland and Davis:
Tuesdays – Postcard with Action Coffee
Barista Brew Café, 431 G St., Davis, 10:30-noon
Wednesdays – Postcarding for Victory 2020
Scribbler's Coffeehouse, 524 Main St, Woodland, 9:30-11 am
Wednesdays – Postcarding at Beer and Resistance
Super Owl Brewing, 1260 Lake Blvd., Ste. 121, Davis, 6:00-7:00pm
Sundays – Postcard at Woodland Sunday morning Covfefe
Raley's Community Room 367 W Main St, Woodland, 10:30-noon
---
DemCast is an advocacy-based 501(c)4 nonprofit. We have made the decision to build a media site free of outside influence. There are no ads. We do not get paid for clicks. If you appreciate our content, please consider a small monthly donation.
---