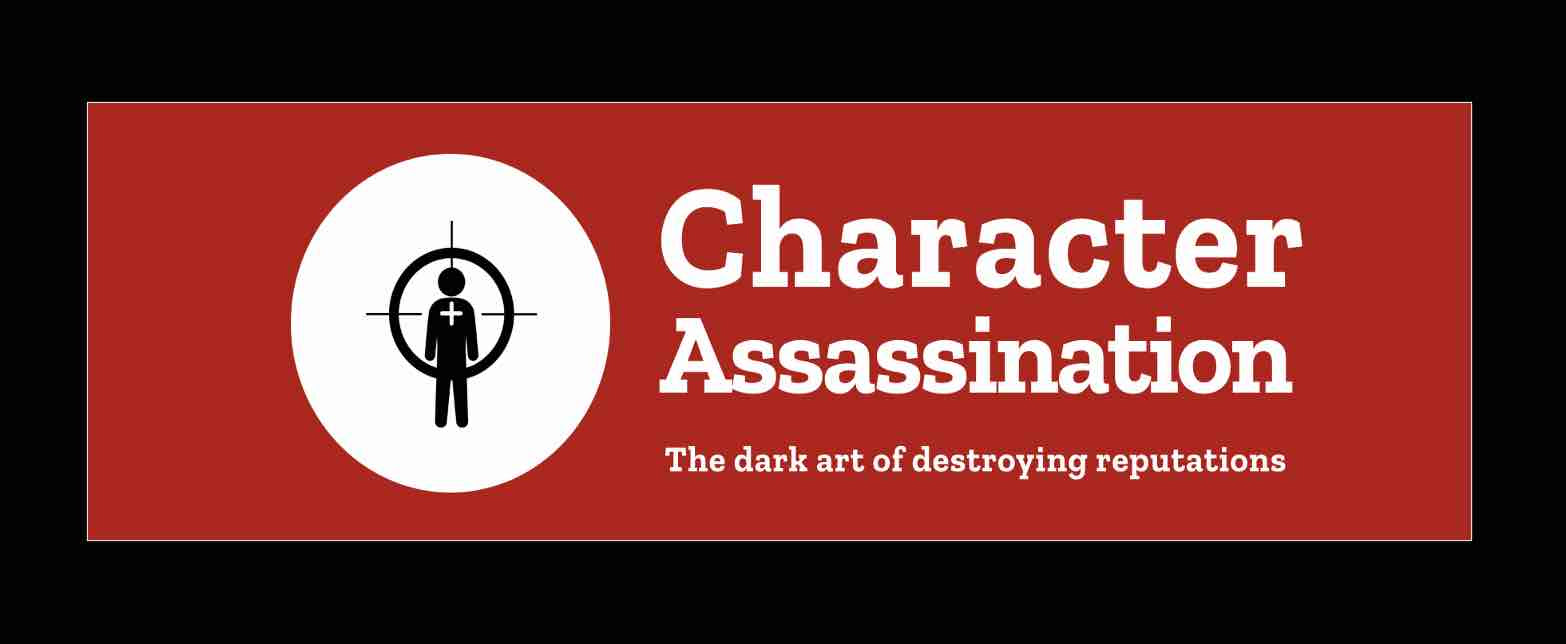 "They can't kill the truth, so they try to assassinate the character"
Manipulators use character assassination. They justify it with a soothing narrative where you are a villain, where they have no choice but to do what they are doing, and where they are a hero. They use various manipulation tactics including gossiping, power play, tribalism, reality distortion, and mischaracterization. – Darius Cikanavicius in Self-ArcheologyMore than a million Americans died from COVID and millions more suffer post-COVID symptoms. MAGA Republicans continue to attack Dr. Fauci who led the fight against the pandemic."Dr. Anthony Fauci accused Republicans of assassinating his character but said he would testify before Congress: 'What has happened up to now is more of a character assassination than it is oversight'." – Daily MailUse this infographic to understand how character assassination works based on the research done by Rand Waltzman.

Dr. Anthony Fauci
Fauci joined the National Institutes of Health in 1968, when Lyndon Johnson was president
He was born in Brooklyn the son of pharmacy owners whose parents migrated to the US from Italy
President George W. Bush, who in 2008 awarded Fauci the Presidential Medal of Freedom
Fauci completed the 1984 Army Corps Marathon in 3 hours 37 minutes.
Fauci headed the National Institute of Allergy and Infectious Diseases in 1984 in the throes of the AIDS crisis.
He was the director of the National Institute of Allergy and Infectious Diseases for 38 years.
President Biden said Fauci has saved countless lives during his work on infectious diseases. – Daily Mail
Death threats
"The clashes with Republicans, particularly with Trump, led to threats on his life. A man who sent emails to Fauci threatening to kill him and his family was sentenced this month to more than three years in prison. Fauci has a protective security detail that he is likely to still need when he leaves the government.Trump and Fauci initially got along but grew apart as the then-president wanted to end the nation-wide shutdown while Fauci advocated to keep mitigation measures like face masks and social distancing. Fauci also contradicted the president when Trump said hydroxychloroquine was a promising treatment, Fauci said it didn't show signs of working." – Daily Mail
Dr. Rand Waltzman
Dr. Waltzman has 39 years of experience performing and managing research in Artificial Intelligence applied to domains including social media and cognitive security in the information environment. He is formerly Deputy Chief Technology Officer and a Senior Information Scientist at the RAND Corporation in Santa Monica, CA. – Potomac InstituteDr. Waltzman originated the term "cognitive security" and is a specialist on artificial intelligence and the weaponization of information. He has spoken on strategies against Russian information operations before Congress and at major conferences. As a program manager at the Defense Advanced Research Projects Agency (DARPA), he created, planned and managed major research and development programs on the application of massive scale data analytics and artificial intelligence in the areas of insider threat detection, social media and computer vision. – Trend ResearchTakeAway: Don't be manipulated. Get to understand how character assassination works.

Deepak
DemLabs

DISCLAIMER: ALTHOUGH THE DATA FOUND IN THIS BLOG AND INFOGRAPHIC HAS BEEN PRODUCED AND PROCESSED FROM SOURCES BELIEVED TO BE RELIABLE, NO WARRANTY EXPRESSED OR IMPLIED CAN BE MADE REGARDING THE ACCURACY, COMPLETENESS, LEGALITY OR RELIABILITY OF ANY SUCH INFORMATION. THIS DISCLAIMER APPLIES TO ANY USES OF THE INFORMATION WHETHER ISOLATED OR AGGREGATE USES THEREOF.
Read in browser »
Reposted from Democracy Labs with permission.
---
DemCast is an advocacy-based 501(c)4 nonprofit. We have made the decision to build a media site free of outside influence. There are no ads. We do not get paid for clicks. If you appreciate our content, please consider a small monthly donation.
---