Merck Lawsuit: 'Shameless Greed' – Common Dreams
"Americans pay more for medicines than any other country. The Biden administration's drug pricing reform aims to save $25 billion annually by 2031 through price negotiations for Medicare." – NBC News
"Merck sued the US government over a law passed last year that empowers Medicare to negotiate prices of certain medications… For the first time, Medicare has the ability to negotiate lower prescription drug prices administered in doctors' offices or purchased at the pharmacy thanks to the law. The new drug price negotiation program aims to lower prices for seniors, promote competition in the market and strengthen Medicare. But Merck argues that the drug price negotiation program is not the right approach." – MSN
Follow The Money behind BIG PHARMA GREED THAT's KILLING DIABETICS with this Relationship Map.
– Who are the highest multi-millionaire execs at Merck?
– How have Merck's profits surged with increasing insulin prices?
– How much does Merck pay for lobbyists?
– How much did Merck donate to Republicans and the Sedition Caucus ?
– How would negotiating reasonable prices reduce Merck's profits?
Follow the blood money with this map
Shameless Greed
"This is nothing but a political stunt motivated by the same shameless greed that we're used to seeing from drug corporations that have made decades of inflated profits at the expense of patients' health and taxpayers' hard-earned money. No one needs to read Merck's fancy lawyer talk or PR spin to know what this is all about – it is about them wanting to continue to fleece taxpayers and gouging seniors so they can keep sky-high profits and soaring executive pay.
For years Washington politicians talked about lowering the price of prescription drugs. President Biden and Congressional Democrats delivered on that promise by requiring negotiations in Medicare just like we have in Medicaid and the Department of Veterans Affairs. And this frivolous lawsuit won't change that.
It's time for big drug corporations like Merck to give up their monopoly control over prices and negotiate fair prices for the medicines we need." – Margarida Jorge, head of Lower Drug Prices Now that is leading campaign fighting to lower prescription drug prices – in response to Merck's lawsuit against Medicare prescription drug negotiation." – Common Dreams
Money talks
How does Merck's political donations to Republicans and an army of lobbyists impact President Biden's plan to lower prescription drug prices? Check the amount of Merck's donations on Open Secrets? How does a struggling senior, parents of a diabetic or a veteran cope with high insulin prices when Big Pharma and millionaire execs spend a fortune to protect obscene profits? Vote for Democrats to lower the price of healthcare and medications.
Cap Insulin Prices at $35/month
"As part of President Biden's historic Inflation Reduction Act, nearly four million seniors on Medicare with diabetes started to see their insulin costs capped at $35 per month this past January, saving some seniors hundreds of dollars for a month's supply. But in his State of the Union, President Biden made clear that this life-saving benefit should apply to everyone, not just Medicare beneficiaries.
Eli Lilly announced they are lowering the cost of insulin by 70% and capping what patients pay out-of-pocket for insulin at $35. This action, driven by the momentum from the Inflation Reduction Act, could benefit millions of Americans with diabetes in all fifty states and U.S. territories. The President continues to call on Congress to finish the job and cap costs at $35 for all Americans." – WhiteHouse
"No matter where people live, what they look like or what's in their wallets, at some point everyone is going to get sick and need prescription medicines. Whether it's a sore throat, high blood pressure or cancer, everyone needs affordable medicine to lead healthy lives. But today, drug corporations and their powerful Pharma lobbyists are standing in the way of our health and economic security. By jacking up prices to boost profits, they are forcing people to make stark choices – like choosing between medicine and other necessities, or going without treatment, or going into debt or watching loved ones suffer without the drugs they need to get better.
It doesn't have to be this way. Together, we can change the system to make sure everyone gets access to medicines they can afford. We are a coalition that has come together to fight for transformative, bold reforms through legislative, legal and executive actions at the state and federal level." – Lower Drug Prices Now
TakeAway: Stop the shameless greed that enriches corporate execs while killing diabetics who cannot afford the soaring price of insulin. Elections have consequences. Next time vote for a Democrat to lower prescription drug costs.
Deepak
DemLabs
DISCLAIMER: ALTHOUGH THE DATA FOUND IN THIS BLOG AND INFOGRAPHIC HAS BEEN PRODUCED AND PROCESSED FROM SOURCES BELIEVED TO BE RELIABLE, NO WARRANTY EXPRESSED OR IMPLIED CAN BE MADE REGARDING THE ACCURACY, COMPLETENESS, LEGALITY OR RELIABILITY OF ANY SUCH INFORMATION. THIS DISCLAIMER APPLIES TO ANY USES OF THE INFORMATION WHETHER ISOLATED OR AGGREGATE USES THEREOF.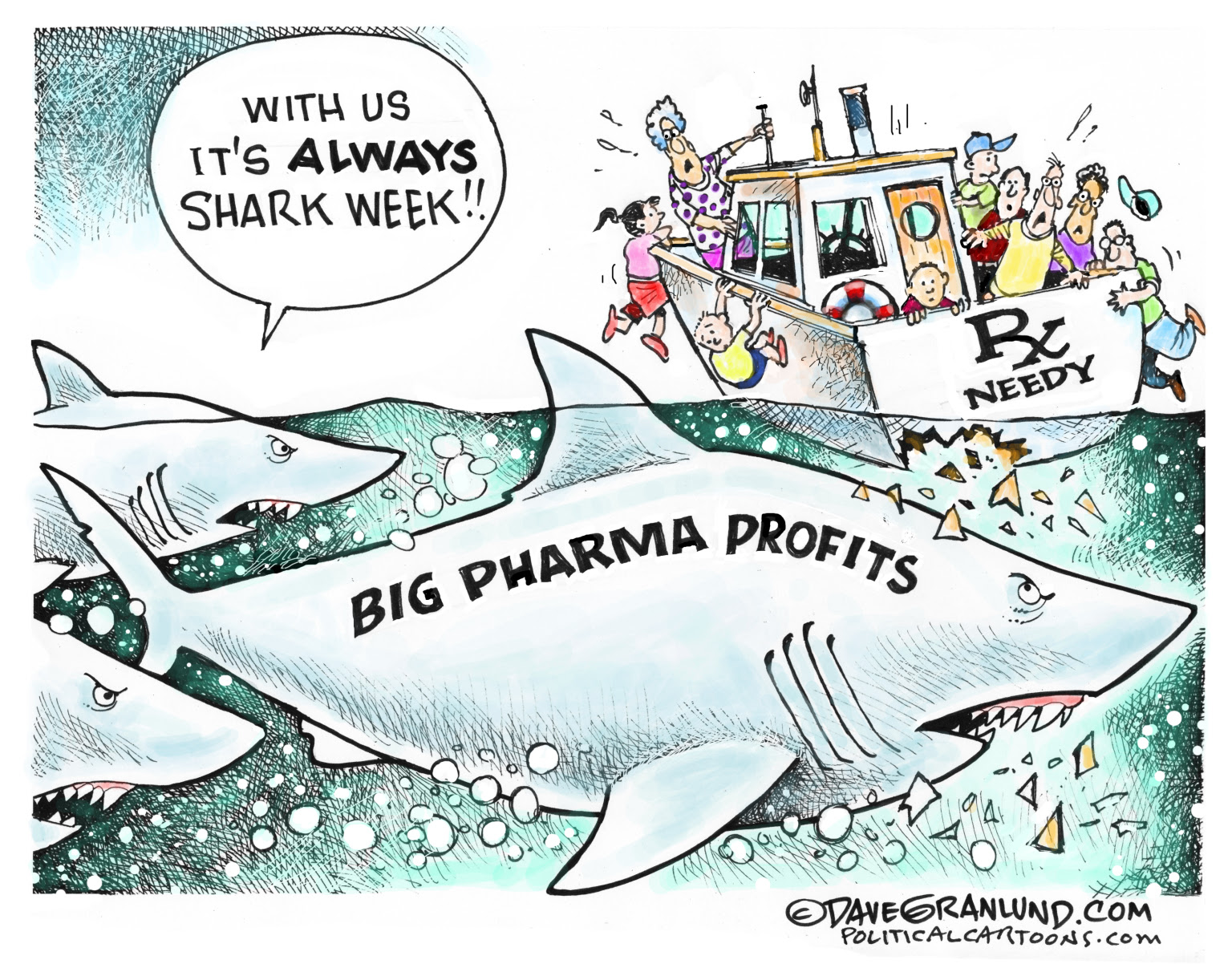 Reposted from Democracy Labs with permission.
---
DemCast is an advocacy-based 501(c)4 nonprofit. We have made the decision to build a media site free of outside influence. There are no ads. We do not get paid for clicks. If you appreciate our content, please consider a small monthly donation.
---