Friends,
The Ohio Scoop is your weekly campaign fix, filled with the most up-to-date information about Ohio Democrats and everything happening on the campaign trail here in Ohio. We're here so you can get your political scoop, all in one place.
If you're new to the list, welcome. You were added because you are one of Ohio Democrats' best supporters. For those of you who are returning, welcome back.
We need to fill you in on everything that happened this week, so let's jump right in.
Black History Month
It is Black History Month, and while Ohio Democrats believe every month is Black History month, we want to use February to highlight our Black elected officials and leaders across the state.
First up is our congressional delegation. 
Give them a follow to keep up with all of the great work they are doing to represent Ohio in Congress and move our state and country forward. 
We're Having a Family Meeting (Don't worry, you're not in trouble)
Throughout the month of February, the Ohio Democratic Party will be hosting a series of virtual Family Meetings across the state.
These Zoom events will include:
Analysis of the 2022 election
Overview of the party's plans for 2023 and 2024
How to get involved in your area
Opportunities for Q&A and input
ALL great Ohio Democrats are welcome. Whether you have door-knocked or phonebanked for candidates before, stepped forward as a candidate, served in local office, helped lead or belong to a local Democratic county party or progressive group, or are just fired up and want to get more involved, we would love to have you.
NOTE: We are holding five virtual events for Democrats across Northwest, Northeast, Central, Southwest, and Southeast Ohio. Please join the one closest to where you live. RSVP by clicking on your region below!
The GOP is Coming for the Schools
Failed Senate candidate and former Congressman Jim Renacci has been named the chairman of Save Our Schools Ohio PAC, an organization focused on recruiting conservatives to run for school board.
We are seeing a phenomenon across the country, Republicans trying to infiltrate communities at the local level by spreading lies and paranoia. However, in Ohio they haven't been as successful. The leadership update comes after Ohio Democrats took control of the state school board in last year's election.
If you're committed to helping Democrats fight back against three-time statewide loser Renacci and his radical anti-student, anti-teacher agenda, donate HERE.
Do Not Trust the GOP
Jim Jordan, once deemed extreme enough to be on the outskirts of the Republican party, is now a key player in the new GOP majority.
Let that sink in. Jim Jordan is now the Chairman of the House Judiciary Committee.
The GOP is showing us what they truly are – a party who will adopt the most extreme rhetoric for money and power. We're sorry to everyone outside of the state for Jim Jordan and we hope to oust him in 2024.
Bribery & Corruption & the FBI. Oh[io] My!
This week, the criminal trial for the largest public corruption scandal in Ohio history continued in federal court. And your honor, the vibes are off.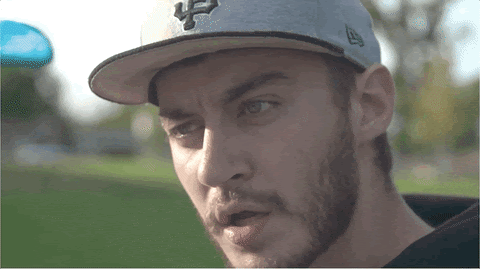 Seriously. One of former Speaker Householder's lawyer questioned the fitness of U.S. District Judge Timothy Black, saying he was getting bad vibes from the court. No doubt an overreaction from Householder's attorneys after they were scolded by the Judge for unprofessional and "bush league" behavior. They were making faces and clicking pens during the government's open statement.
Judge Black, of course, said he was fit to preside over the case.
Householder's lawyers are forced to play dirty tricks like this because their client is accused of orchestrating the largest public corruption scandal in Ohio history.
We're keeping an eye on the trial every step of the way. Tune back in next week for more updates.
Flavor of the Week
Vice-Chair Washington of course picked Jeni's Splendid Ice Cream. As for his favorite flavor, he picked strawberry. A fan favorite, just like our Vice-Chair!
Learn more about Vice-Chair Washington and our Ohio Democratic Party leadership here.
ICYMI
Fix Ohio's new photo voter ID law to make sure veterans, suspended drivers can vote: editorial – cleveland.com
FBI details how Householder built team to regain power; His attorneys accuse judge of bias
Jim Jordan moves from leadership nemesis to key player in GOP agenda
Ohio union membership on the rise
Ohio lawmakers miss cutoff to put 60% question on May ballot | AP News
Until Next Time
It's a new year and Ohio Democrats are gearing up to re-elect Senator Sherrod Brown in 2024. Please consider contributing as much as you can to help Ohio Democrats.
If you're unsure about how much more you can contribute, simply reply to this email. We'd be happy to help.
As always, thank you for standing with us. I am immensely grateful for your partnership.
Onward,
Emily Feltz
Finance Director, Ohio Democrats
---
DemCast is an advocacy-based 501(c)4 nonprofit. We have made the decision to build a media site free of outside influence. There are no ads. We do not get paid for clicks. If you appreciate our content, please consider a small monthly donation.
---