THE SUPREME COURT'S HANDS ARE ALL OVER THE ELECTION RESULTS
Republicans will owe their slim majority to the Republican-appointed justices on the Supreme Court who authorized partisan gerrymandering and gutted the Voting Rights Act. – Paul Blumenthal in HuffPost
Republican senators used the filibuster to block the Freedom to Vote: John R. Lewis Act. – Brennan Center
Republicans packed the Supreme Court with conservative justices who in a series of election law cases helped Republicans.
Authorized partisan gerrymandering
Effectively gutted the Voting Rights Act's protections against racially discriminatory redistricting
Increased congressional districts gerrymandered favoring Republicans
We mapped some of the Congressional Districts that Republicans likely picked up seats by using the filibuster and Supreme Court help.
Supreme Court sanctions Republican racist gerrymandering
DeSantis Florida gerrymandering
"Florida is the clearest example," Li said. "If you compare it to a fair map, you would expect four more Biden districts than there actually are, and that's really quite striking." With federal courts taken out of the equation by Rucho, state courts in Republican-run states, often stacked with partisan elected judges, were more amenable to approving partisan and racial gerrymanders than state courts in Democratic-controlled states. This was true in Florida and Texas, where Republican-appointed judges upheld harsh partisan gerrymanders that also reduced representation for racial minorities. In Ohio, Republicans simply ignored repeated decisions by the state supreme court, striking down their partisan gerrymander and putting it in place. – HuffPo
"Late last year, the state's Republican legislature had drawn congressional maps that largely kept districts intact, leaving the GOP with only a modest electoral advantage. DeSantis threw out the legislature's work and redrew Florida's congressional districts, making them far more favorable to Republicans. The plan was so aggressive that the Republican-controlled legislature balked and fought DeSantis for months. The governor overruled lawmakers and pushed his map through." – ProPublica
Rigging map for four more Republican seats
The reverberations of DeSantis' effort could go beyond Florida in another way. His erasure of Lawson's seat broke long-held norms and invited racial discrimination lawsuits, experts said. Six political scientists and law professors who study voting rights told ProPublica it's the first instance they're aware of where a state so thoroughly dismantled a Black-dominated district. If the governor prevails against suits challenging his map, he will have forged a path for Republicans all over the country to take aim at Black-held districts. – ProPublica
Republican racial gerrymandering
"The U.S. Supreme Court paused a district court's preliminary injunctions requiring Alabama to draw a new congressional map that contains two majority-Black districts. This means that the state's current map — which only contains one majority-Black district — will effectively be in place for the 2022 elections. Justice Brett Kavanaugh stated that he voted to stay the preliminary injunctions because Alabama's election schedule is fast approaching and altering district lines now could cause "significant cost, confusion, or hardship."
In her dissent, Justice Elena Kagan, joined by Justices Stephen Breyer and Sonia Sotomayor, points out that the state's primary election is four months away, with absentee voting scheduled to begin at the end of March — two months after the district court's preliminary injunction rulings. Justice Kagan asserts that "To reverse that decision requires upsetting the way Section 2 plaintiffs have for decades—and in line with our caselaw—proved vote-dilution claims." Justice Kagan admonishes the court's majority for granting the stay without full briefing or argument, writing that the decision "does a disservice to Black Alabamians who under that precedent have had their electoral power diminished—in violation of a law this Court once knew to buttress all of American democracy." – Excerpted from Democracy Docket
Republican Senators use filibuster to kill anti-gerrymandering effort
Congress had a chance to pass landmark anti-gerrymandering reforms as part of Democrats' omnibus democracy bill, the Freedom to Vote: John R. Lewis Act, but the bill narrowly failed on the Senate floor because of the filibuster. That failure will have ripple effects in the battle for a closely divided House in 2022. Had the legislation passed, voters around the country would have had immediate access to powerful new tools to fight partisan gerrymandering that would have let them straightforwardly block states from using severely gerrymandered maps in the 2022 midterms. – Brennan Center

TakeAway: Fix the filibuster that packs the courts with partisan justices that approve racist gerrymandering.
Deepak
DemLabs

DISCLAIMER: ALTHOUGH THE DATA FOUND IN THIS BLOG AND INFOGRAPHIC HAS BEEN PRODUCED AND PROCESSED FROM SOURCES BELIEVED TO BE RELIABLE, NO WARRANTY EXPRESSED OR IMPLIED CAN BE MADE REGARDING THE ACCURACY, COMPLETENESS, LEGALITY OR RELIABILITY OF ANY SUCH INFORMATION. THIS DISCLAIMER APPLIES TO ANY USES OF THE INFORMATION WHETHER ISOLATED OR AGGREGATE USES THEREOF.
When you can't win fair, bend the rules and bring your own umpires.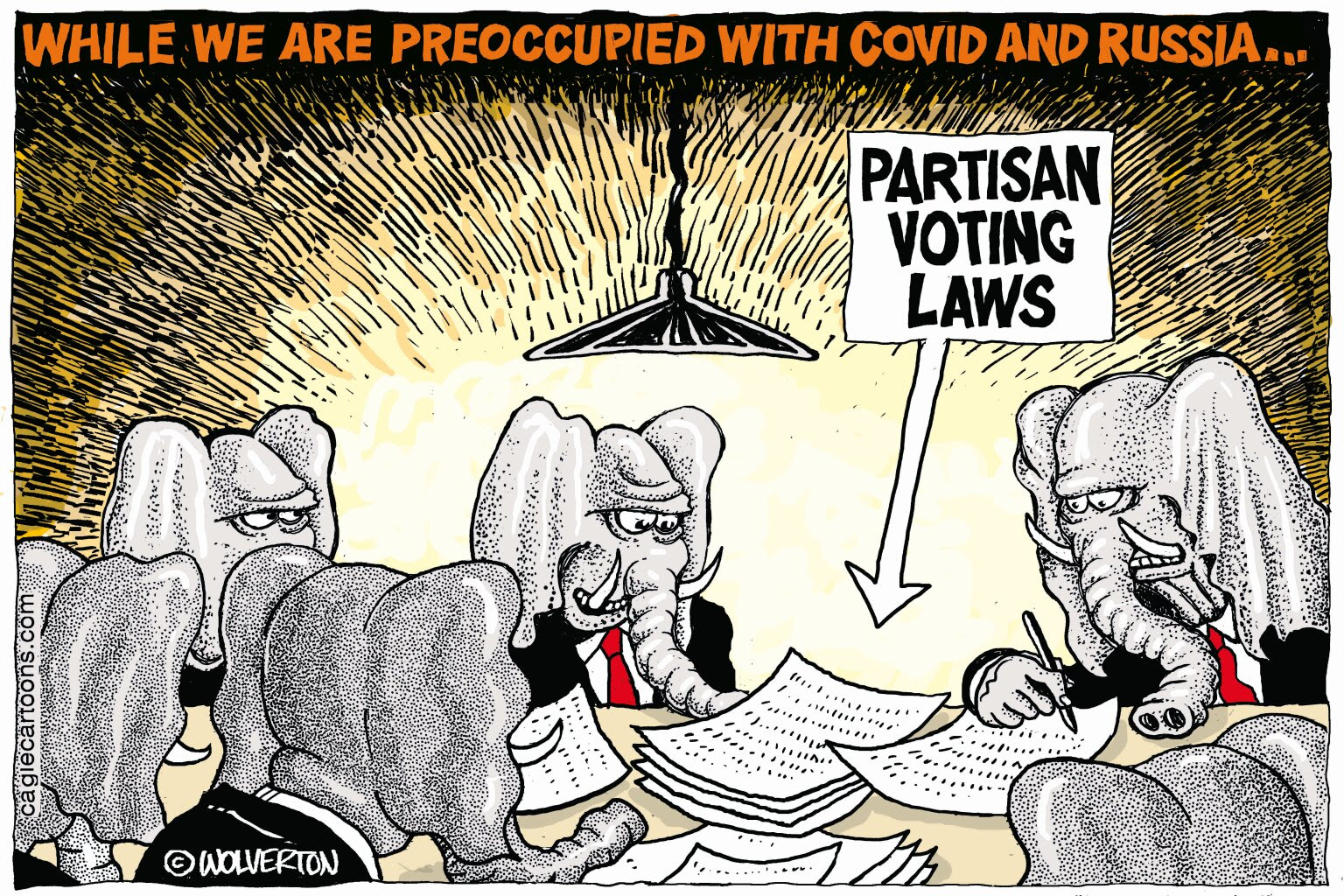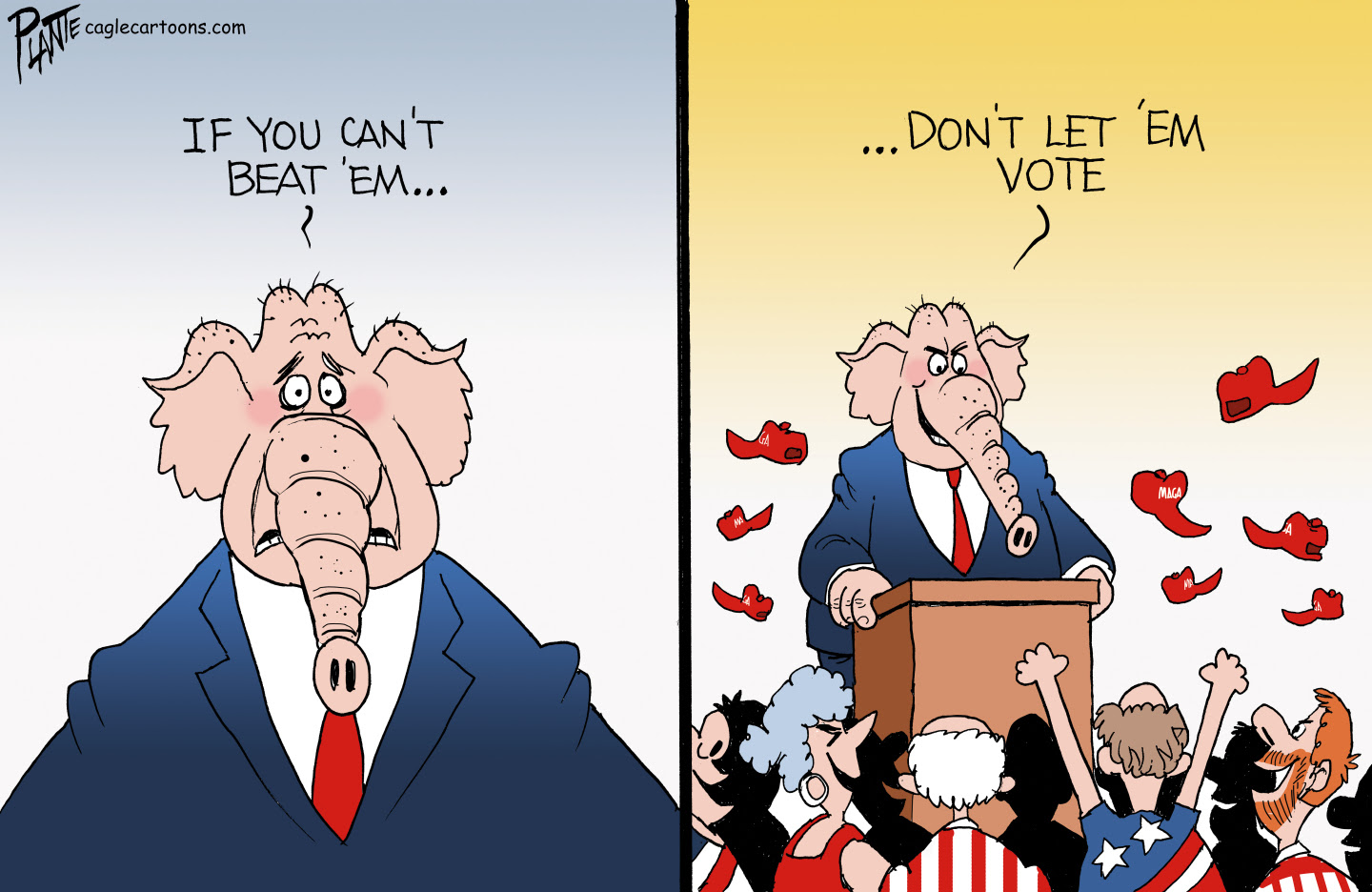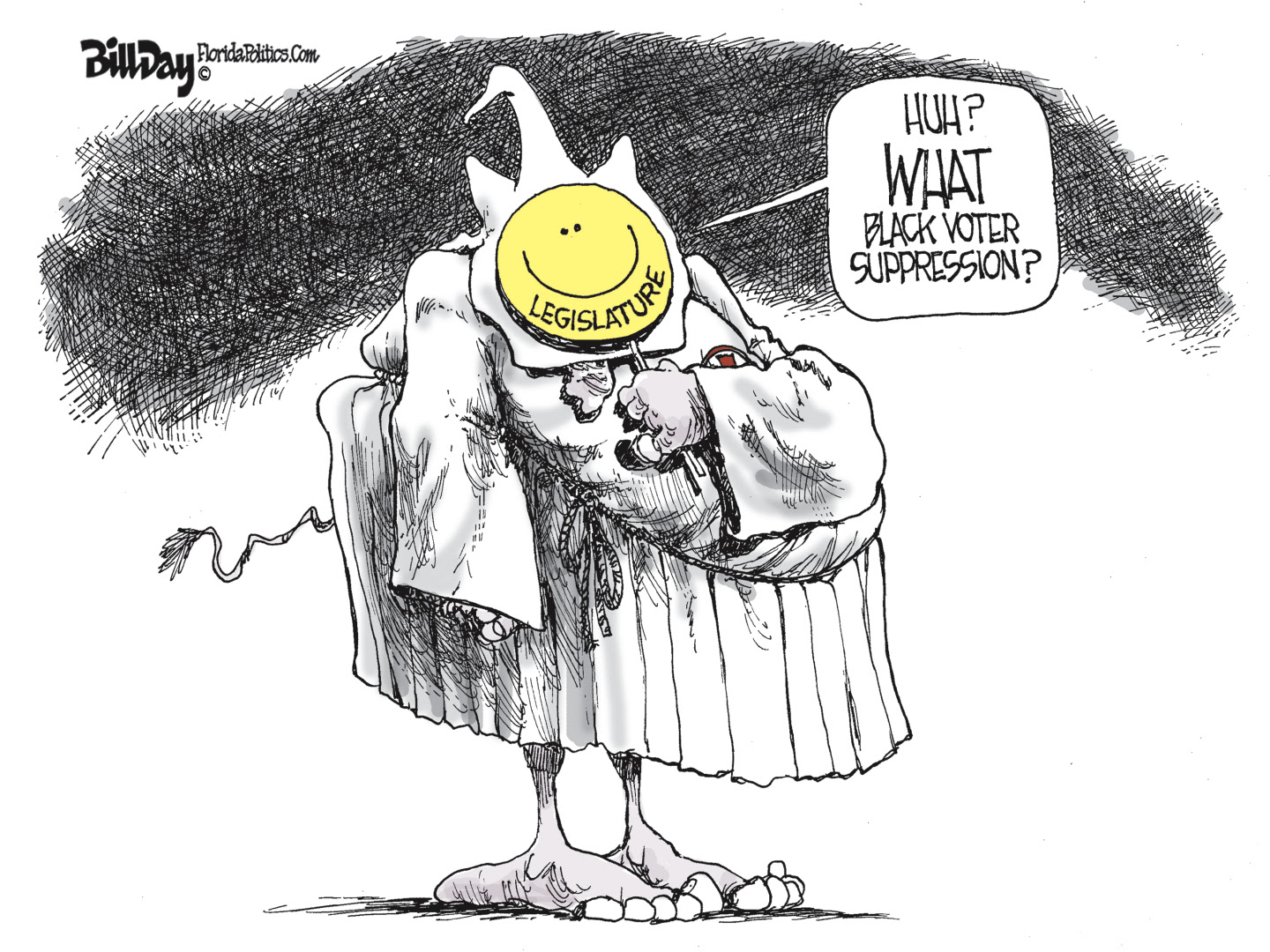 Reposted from Democracy Labs with permission.
---
DemCast is an advocacy-based 501(c)4 nonprofit. We have made the decision to build a media site free of outside influence. There are no ads. We do not get paid for clicks. If you appreciate our content, please consider a small monthly donation.
---