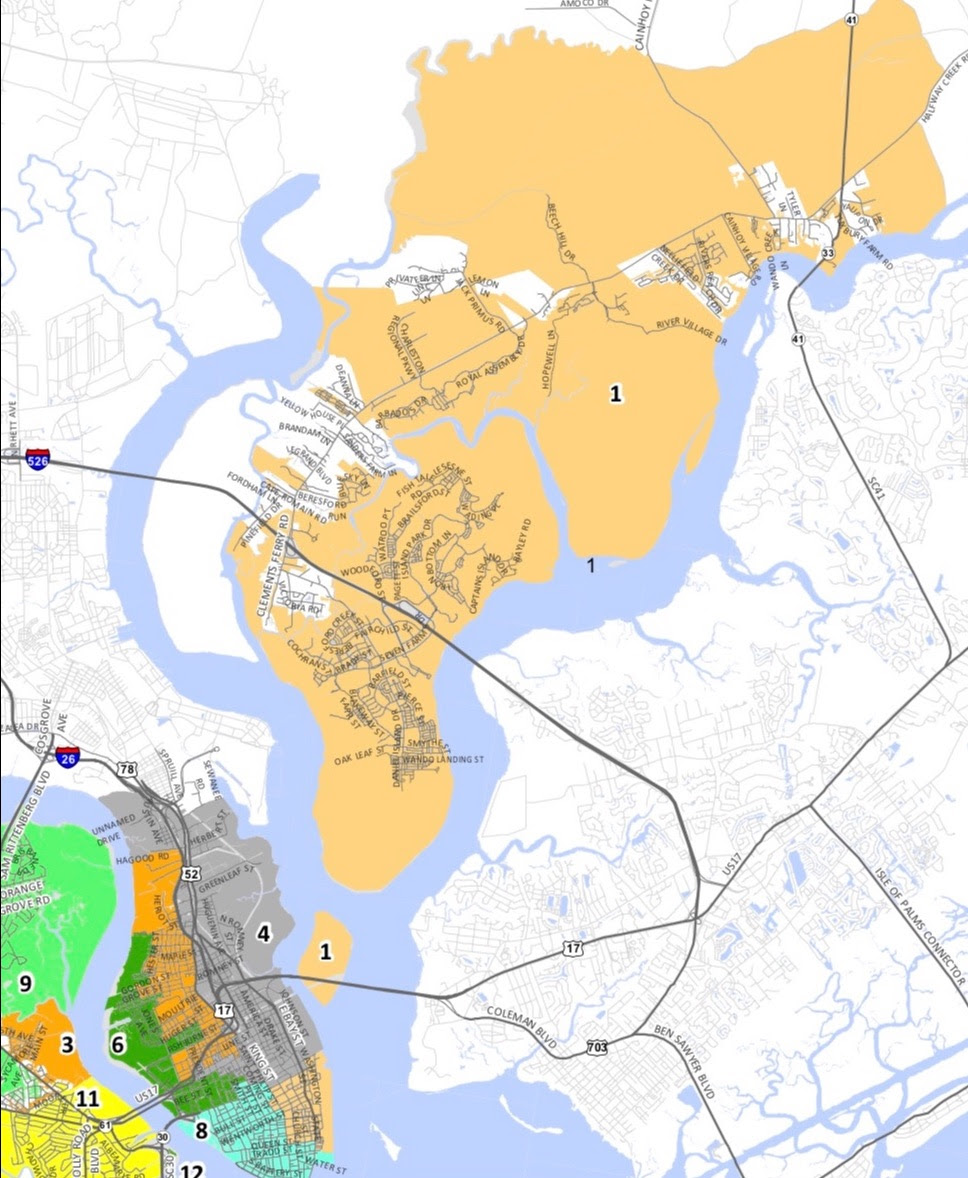 CHARLESTON CITY COUNCIL DISTRICT 1 SPECIAL ELECTION TOMORROW We are sending this special email today to remind everyone that there is a special election for Charleston City Council District 1 TOMORROW (Tuesday, January 11th). As you can see from the map above, District 1 includes Daniel Island, the Clements Ferry corridor, and much of the lower eastern portion of the Charleston peninsula, including the Ansonborough neighborhood, much of the French Quarter neighborhood, and Gadsden Wharf (Charleston Precincts 2, 6, and 7). If you reside in one of these areas, please go out and vote! If you know people who reside in these areas, please encourage them to vote!
As we have discussed in the newsletter, the CCDP Executive Committee has deemed Jen Gibson of Daniel Island as the highly qualified candidate in this race. Thank you to everyone who participated in the lit drop event this previous Saturday.
If you want to learn more about Jen Gibson, please visit the buttons below. If you are interested in helping Jen Gibson turn out voters, you can email chair@charlestondemocrats.com, and we will direct you to the campaign.
---
DemCast is an advocacy-based 501(c)4 nonprofit. We have made the decision to build a media site free of outside influence. There are no ads. We do not get paid for clicks. If you appreciate our content, please consider a small monthly donation.
---