Dear Friends
Tuesday Tidbits and BADASS Briefings will start coming through the fabulous Action Network. Click here for our new sign up form to add your new CD #. Here are the maps as they stand now:
The Virginia Grassroots Coalition is developing a Power Map to track groups and individuals by their legislative representatives for advocacy purposes. Please let us know where you are by clicking here.
I'll check in again on Thursday. Be well.
Stair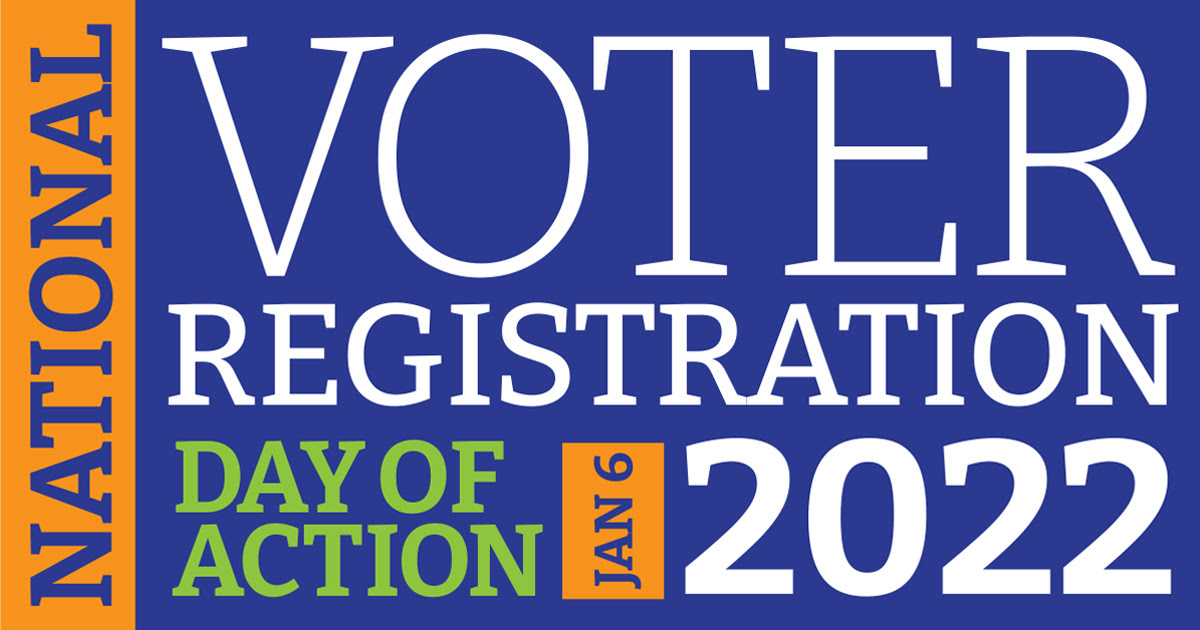 TAKE BACK 1/6!
National Voter Registration Roundtable, brings together national on-the-ground voter registration orgs like Field Team 6, Women's March Action, Activate America, Center for Common Ground, Sister District, They See Blue, Register Her, Southwest Voter Project, The Civics Center, and many others to eliminate duplicate effort, boost firepower, stretch dollars, fire up volunteers, and register new voters year round. One of its first projects: turning National Voter Registration Day from a yearly into a monthly event. And the first one is January 6, 2022. What a brilliant way to take back that date!JANUARY 6 VOTER REGISTRATION DAY OF ACTION!Take 1/6 back by joining one (or more) of Field Team 6's special events including phone banks, text banks, social storming, postcard parties and in-person voter registration drives! Thursday, January 6, 20222pm – 3pm ETJoin for a special Social Storm as we take back January 6 and defend democracy! We'll help build awareness for Field Team 6's Voter Registration efforts as well as #Voterizer and #RegisterDemocrats…all from the comfort of your social media accounts! Thursday, January 6, 20225-6pm ETPostcarding PartyRegister hereYou will learn everything you need to know about our voter registration outreach through postcards. Want to lead a registration event that day in the flavor you find most delicious? Phone or textbank, postcarding party, social storm, in-person voter drive? Contact Wayne Liebman, Wayne@fieldteam6.org
---
More Opportunities to Take Back 1/6
With a Jan. 6th Call to Action, Marking the Anniversary, Fighting the Lies, (Defenders of Democracy Against Disinformation – DDAD) is beginning a big push to inform TV subscribers of their Fox-News-Free options both because of the impact on Fox News directly and the importance of sending a signal to other existing and potential TV providers that a market exists for Fox-News-Free TV packages. Register and more info here.
(Defenders of Democracy Against Disinformation – DDAD) has two anti-Fox campaigns, Change The Channel and Fox-News-Free TV. The latter campaign is particularly relevant to VA because each of four of the TV options that allow subscribers to avoid subsidizing Fox News are available in all or part of the state. This is very rare! The opportunity to fight Fox News lies through a direct action that has financial impact is something we want every pro-democracy activist to know about!
Prepare to Advocate!
Lobby with Clean Virginia, Virginia Organizing, Virginia Interfaith Power & Light & Appalachian Voices on January 20, 2022
Register here
Tuesdays, Starting January 11, 20226 – 8pm ESTJoin Sierra Club Phone Banking to Ensure Passage of Critical Democracy Reforms
Register here. Join Tuesdays this January for a phone banking series to call Sierra Club members and supporters in target states to encourage them to call their Senators urging them to pass voting rights legislation now! The Freedom to Vote Act and the John Lewis Voting Rights Advancement Act are critically needed however, they are at a crossroads as an outdated procedural rule called the filibuster is holding it up.
---
DemCast is an advocacy-based 501(c)4 nonprofit. We have made the decision to build a media site free of outside influence. There are no ads. We do not get paid for clicks. If you appreciate our content, please consider a small monthly donation.
---