It's time to finish the filibuster
Since spring we've been calling into key states to stand senators up, give them some spine, and challenge their inexplicable affection for the arcane, obsolete rule that threatens to sink the whole Democratic agenda. Of course we mean the F-word: filibuster. This week it all comes to a head.

Tonight Chuck Schumer will announce that he's calling for debate on the Freedom to Vote Act, the crucial legislation that will protect us against Republican attempts to rig future elections. Also, not incidentally, it will end partisan gerrymandering and limit the role of dark money in our politics. Republicans will promptly, and probably unanimously, vote to block Schumer's call. And that's when Joe Manchin, Kyrsten Sinema, and their ilk will finally have to come out and take a stand on the filibuster. Sinema supports the Freedom to Vote Act. Manchin helped write it. Are they so perverse that they'll let their precious procedure stand in its way?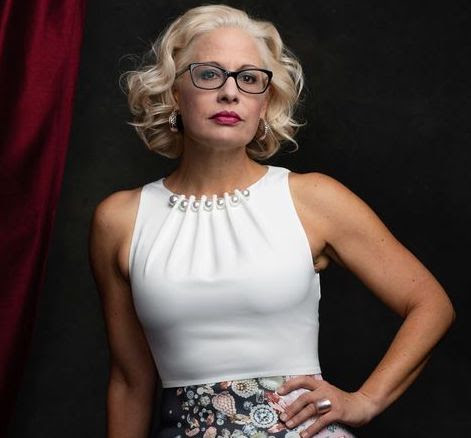 In both West Virginia and Arizona, more than three-fourths of voters—including three fourths of Republicans—support these reforms. On Tuesday we intend to help Senator Sinema feel the full force of this public opinion. As many of you know, our Indivisible Chicago/Common Cause Phone Banks are designed expressly to deliver such messages. We'll call her constituents and connect them directly with her office so they can tell her: OK, show's over. Enough posing. Pass this bill whatever it takes.

Over the last couple weeks we've noticed an uptick in Arizonans' interest in this issue. And we've started a new schedule that has us calling Arizona on Tuesdays and Virginia on Wednesdays.  Please join us Tuesday October 19, 3-5 PM Central Time, to drive the point home. Sign up here for this shift and many others. 
Visit us at bluebeginning.org. Email us at bluebeginning2017@gmail.com. Check in with our Facebook group for news, events, and action opportunities posted by our members.
---
DemCast is an advocacy-based 501(c)4 nonprofit. We have made the decision to build a media site free of outside influence. There are no ads. We do not get paid for clicks. If you appreciate our content, please consider a small monthly donation.
---