March 25, 2021WORLDS SAVED: 1
TOTAL PROGRESSIVES REGISTERED: 30,128
TOTAL VOTERS REACHED: over 15,000,000
DAYS UNTIL TEXAS MAYORAL ELECTIONS: 37
DAYS UNTIL 2022 MIDTERM ELECTION: 592
REGISTERDONATE!
STOP ASIAN HATE. END MASS SHOOTINGS.SAVE VOTING RIGHTS.
What makes our democracy unique is that at our best, we don't demonize or even just tolerate our differences… we celebrate them. Our potent blend of races, genders, religions, sexual orientations, and perspectives is what gives our art its beauty, our science its power, our economy its energy. Yet our government does not represent our diversity. Today women are over 50% of the population, yet occupy 24% of the seats in Congress. Every non-white race is badly underrepresented. On the other hand, white people, 60% of the population, hold 77% of the seats in Congress. This is wrong, anti-democratic, and harmful to us all. Building political power among all our diverse groups will help fix our broken politics. It is decades and centuries overdue. And this is why it's so important that the vast majority of the Democrats we register are women, people of color, and young people. We help each other. We show up for each other. We have each other's backs. So now is the time to stand up and speak out. Get informed, and learn how to take effective action against anti-Asian violence with this helpful guide from The Obama Foundation. Call your elected representatives and urge them to take a public stand against Asian Hate. Urge them to reform the filibuster so they can then pass gun violence prevention legislation, and pass the For the People Act that will prevent massive voter suppression of minorities across the country. And let's keep registering Democrats!!
VIDEO SPOTLIGHT
IMPACT VIDEO: WHAT WE DID TOGETHER IN 2020Wow! If a picture is worth a thousand words, a video is worth… we're not sure. But it's a big number. Like 30,000 directly registered Democrats? Or hundreds of thousands of registration assists? In this brilliant Field Team 6 Impact Video, which may make you shed tears of joy and pride, a star-studded cast (including Cleo King, Zoe Perry, Jeff Perry, Jane Lynch, Edie Falco, John Goodman, Cornelius Smith Jr., and more!) helps us reflect on everything we have all achieved in the last two years as we helped literally save the world. Enjoy! And if you do enjoy, please do as the kids say, "Like and subscribe!"
ADOPT-A-TRAITOR UPDATE
147 Republicans voted to overturn an American election. We've found 3 million unregistered Democrats in their districts. Let's register every single one we can – and make sure these traitors lose their seats in a landslide. Treat traitors to the full panoply of FT6's outreach efforts, including texts, emails, targeted ads, phone banks, and postcards. Thanks to you, we've now raised the money to do that for two adoptees, Reps Beth Van Duyne (TX-24), and Mike Garcia (CA-25)! We've left three of them on the board: Richard Hudson of North Carolina, Carlos Gimenez of Florida, and, even though we already hit our first fundraising goal, Southern California's own Mike Garcia – aka the guy who slithered into Katie Hill's old seat, won by just 333 votes in November, and then voted to overthrow democracy just weeks later. We've already started phone banking into Garcia's district with the ThruTalk autodialer, and will soon start postcarding. But to fund more passes (which equals more voter touches), we're looking to raise just $620 more. Can you chip in and help us unleash the full force of our digital organizing on every single unregistered likely Democrat in CA-25? Mike Garcia won't thank you, but we will. And so will America! Please adopt one – or all! – of these traitors today, so we can get our Democrat-minting machine up and running in their districts ASAP. Not sure who to choose? Check out the adoption videos below!
Traitor Richard Hudson (NC-08)Goal: $7,548; Progress: $2,778 Click to Adopt Traitor Richard HudsonPhone Bank to Unseat Traitor Richard Hudson & Take a Senate Seat
TraitorCarlos Gimenez (FL-26)Goal: $5,106; Progress: $3,271 Click to Adopt Traitor Carlos GimenezPhone Bank to Unseat Traitor Carlos Gimenez & Marco Rubio (COMING SOON)
TraitorMike Garcia (CA-25)*NEW* Goal: $4,947; Progress: $4,327 Click to Adopt Traitor Mike GarciaPhone Bank to Unseat Traitor Mike Garcia
And remember – if you adopt Richard or Carlos, you're helping defeat bonus traitors too! In 2022, every single Democrat we register in North Carolina will help us take the Senate seat Richard Burr is leaving open. And every Dem in Florida will help us beat Governor Ron DeSantis as well as Senator Marco Rubio!
HERE WE GO: SAVE THE HOUSE!
It's conventional wisdom that the party that wins the White House (Democrats, baby!) loses seats in the House in the following midterm (boo). But here at Field Team 6, we eat conventional wisdom for breakfast. And we're going to break this bummer of a trend in 2022 by holding onto the House! How? Well, it starts by reclaiming the seats that flipped from blue to red (heartbreaking!) in 2020. We're looking to raise enough money to do three things in each of our target districts:
Buy the data for every unregistered likely Dem we can find
Set up phone banks to register them
Stand up postcarding campaigns to do the same
You can support these vital efforts by picking one (or all) of our selected districts and giving today! Here's a look at our first three: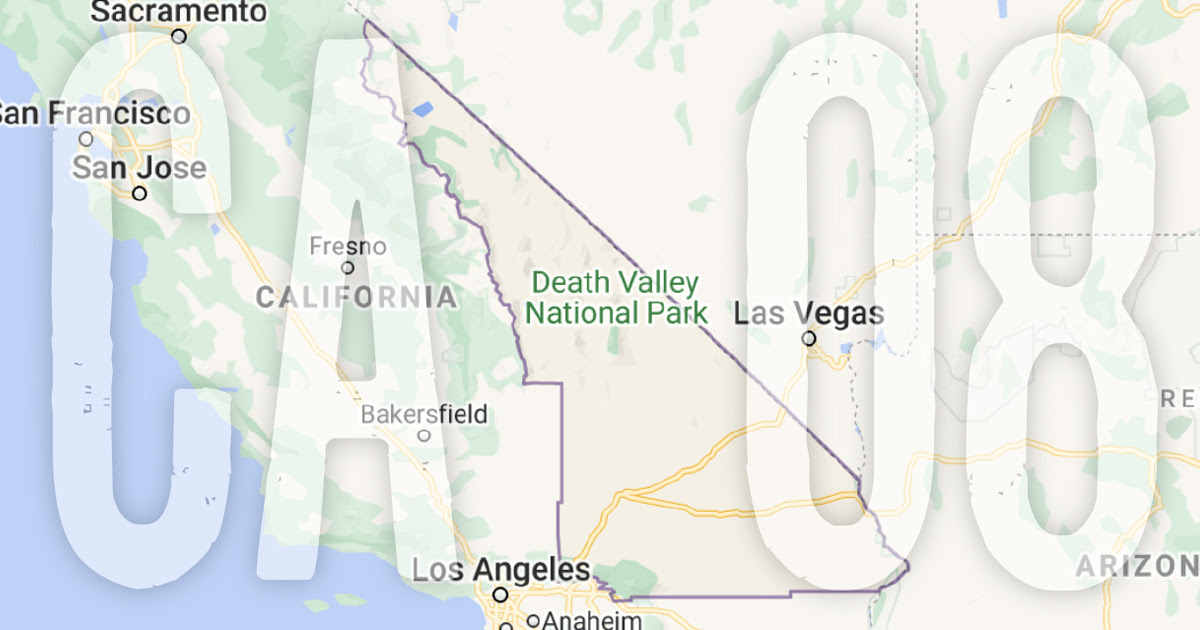 Donate to Flip CA-08 Blue!In 2020, Chris Bubser narrowed the margin of defeat beyond what anyone thought possible for a Democrat in this district, and did the heavy lifting to put it in striking distance for an upset in 2022. Next year, let's unseat Republican Jay Obernolte, who voted to cast out millions of voters' legally cast votes and overturn another state's free and fair 2020 election! Obernolte has only been in Congress a few months and has already voted against impeachment, against COVID relief, against the Equality Act, and against democracy.
Donate to Flip CA-21 Blue!CA-21 flipped blue back in 2018 with Democrat TJ Cox unseating Republican David Valadao. In 2020, it flipped back to Valadao by a slim margin. He promptly rewarded his constituents by voting against the American Rescue Plan, the vital COVID relief and economic stimulus bill. This bill will help all Americans and is a literal lifesaver for the poorest, a fact David should be aware of since his district has a poverty rate of 23.4%. But he'd rather play politics than help them. Fine, David, we'll play… by flipping you out for good.
Donate to Flip C0-03 Blue!So… this district has been held by a Republican since 2010. But before that, it was anybody's game. And today, the person representing the people CO-03 is none other than Lauren Boebert. Yes, the gun-toting, sedition-loving Republican congresswoman who gives Marjorie Taylor Greene a run for her money when it comes to being The Absolute Worst. Let's do the country – and Coloradans – a favor by kicking her out of the halls of power in 2022.
POSTCARD UPDATE
NEW CAMPAIGNS!23,000 postcards sent! 7,500 more being written! On Monday we finished our inaugural campaigns into Texas – huge thanks to all who sent their postcards! Next up, we're targeting Berks, Center, Lehigh, and Monroe counties in the great state of Pennsylvania and… drumroll… CO-03, home of the disgraceful and soon-to-be-former Representative Lauren Boebert! CLICK HERE to get your addresses! (And if you'd rather postcard with pals, CLICK HERE to RSVP for our weekly postcarding parties, each Saturday!) Keep an eye on Volunteer Ops for info about our next campaigns to Adopt-a-Traitor districts, launching soon! P.S. Need to order some postcards so you can get started? Check out our amazing Shepard Fairey-designed options HERE!
---
DemCast is an advocacy-based 501(c)4 nonprofit. We have made the decision to build a media site free of outside influence. There are no ads. We do not get paid for clicks. If you appreciate our content, please consider a small monthly donation.
---