Double-talk. Denial. Stupidity. This week's best political cartoons.
This week's top ten political cartoons lampoon Republican double-talk, denial and stupidity.
"It is almost impossible to counterattack ridicule. Also it infuriates the opposition, who then react to your advantage," Alinsky adds. Ridicule, satire and mockery have been a part of our nation's politics since before the American Revolution. Anonymously published satirical articles and cartoons filled American newspapers in the years before the conflict began and helped build support for independence. – Grassroots Leadership Academy
Deepak
DemLabs
---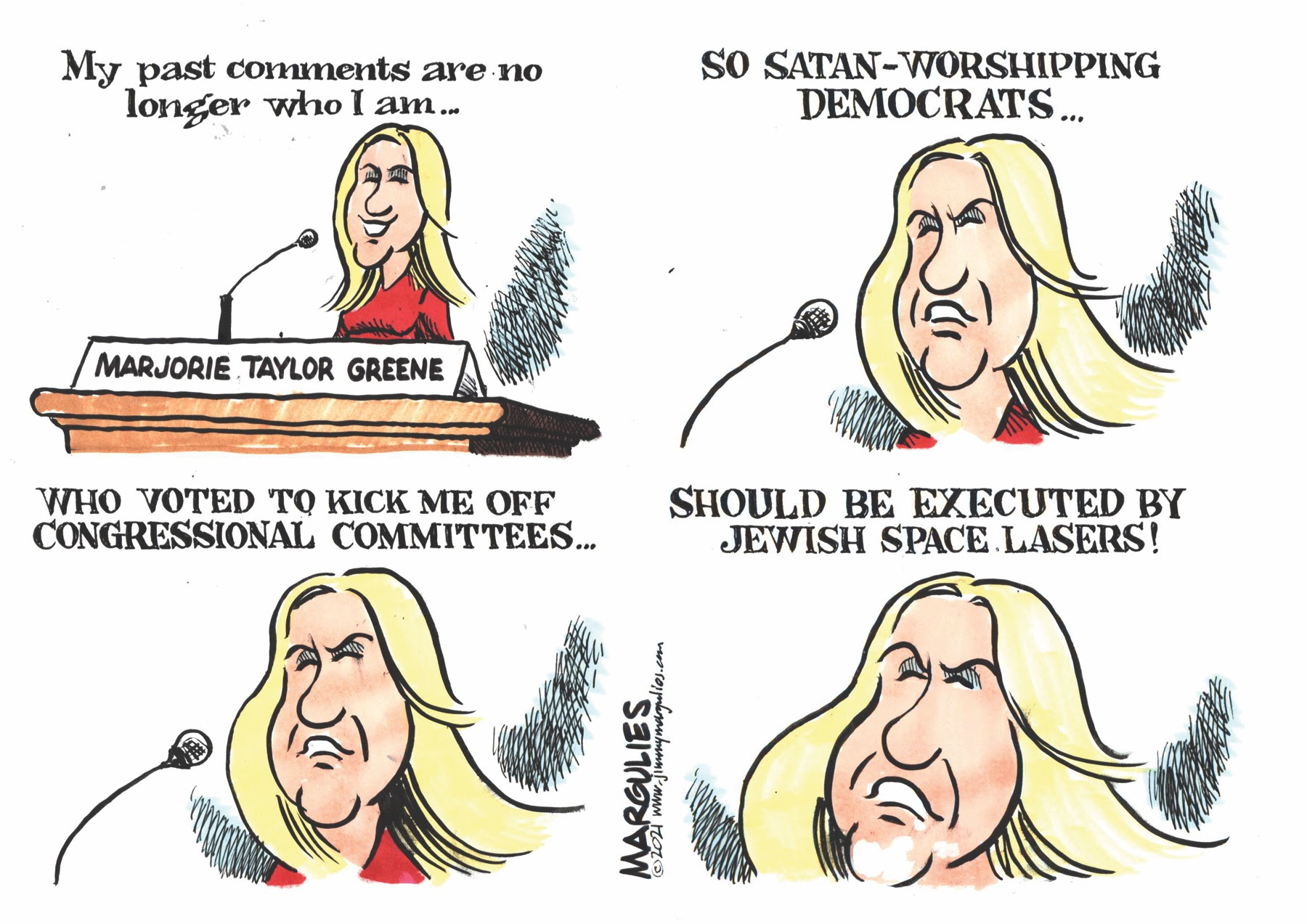 Marjorie Taylor Greene. Jimmy Margulies.
---
GOP Growth. Bruce Plante.
---
GOP Reform. Monte Wolverton.
---
QOP & New Greene Party. Dave Whamond.
---
GOP Stupidity. Dave Whamond.
---
Quitting Trump. Monte Wolverton.
---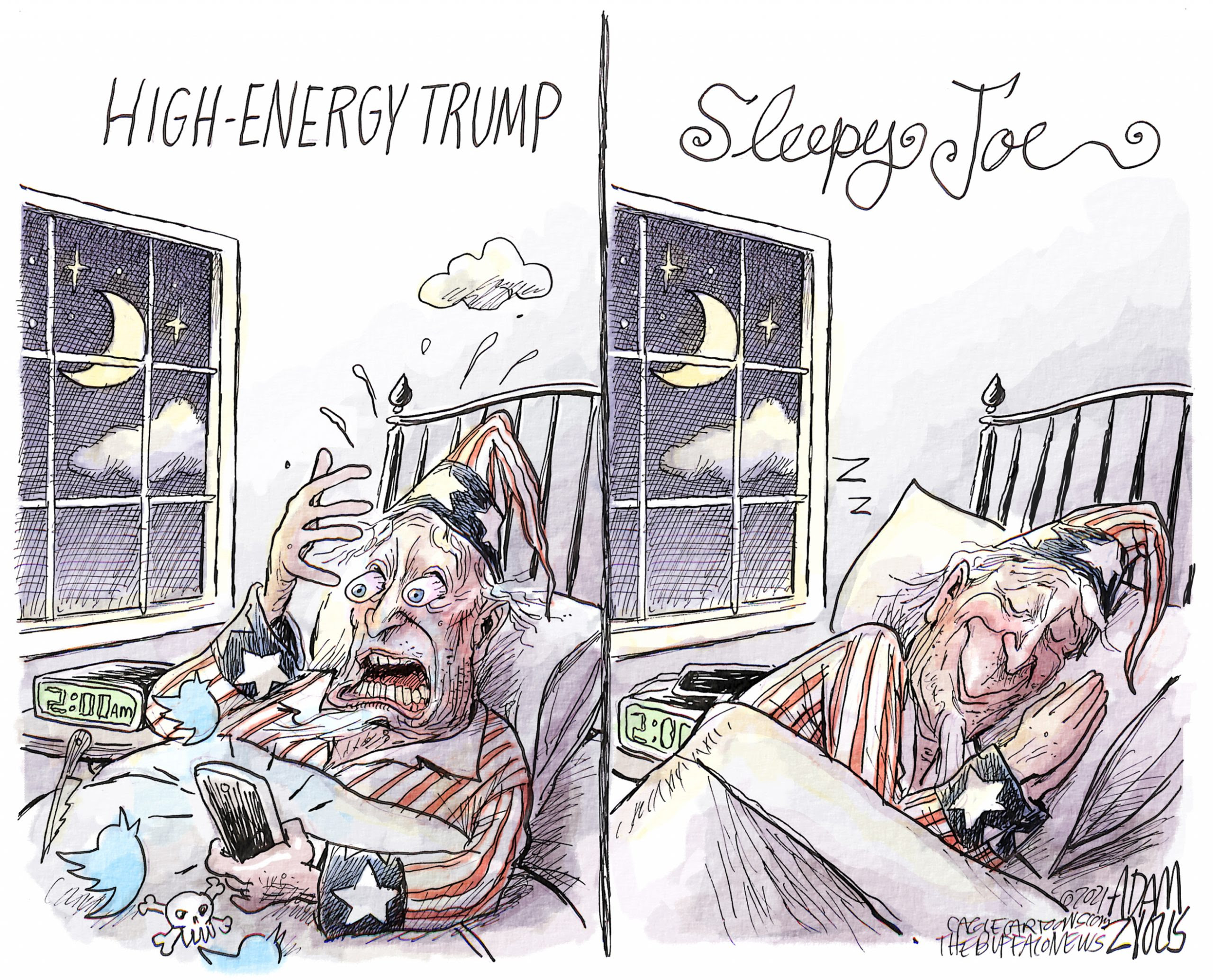 Sleepy Joe. Adam Zyglis.
---
Dividing Families. David Fitzsimmons.
---
Cancellers cancelled. Steve Sack.
---
COVID-19 Shots & Cupid. Dave Granlund.
---
DemCast is an advocacy-based 501(c)4 nonprofit. We have made the decision to build a media site free of outside influence. There are no ads. We do not get paid for clicks. If you appreciate our content, please consider a small monthly donation.
---