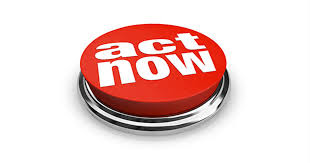 A CALL TO ACTION: FIGHT THE PASSAGE OF ANTI-ABORTION BILL
Unfortunately, the South Carolina State Senate passed S. 1 last week by a vote of 30 to 13. The bill, which Republicans call the "Fetal Heartbeat Bill" would ban abortions after six weeks, with very limited exceptions. Governor McMaster has made clear his support for this bill and eagerness to sign it into law. Therefore, there is only one way to stop this bill from becoming a law in our state: we must urge the State House not to pass it.

We urge you to voice your strong opposition to this bill to your representatives and to take to social media to make this opinion clear. We cannot sit back and just let the State Legislature declare that the women of South Carolina do not have control over their own bodies. To find your state legislator and his or her contact information, please click the button below. We cannot stand idly by and do nothing to prevent this unconstitutional bill from passing!
---
CHARLESTON CITY PAPER BEST OF LIST
CCDP wants to promote nominating our virtual Blue Jamboree 2020 video for the Charleston City Paper's Best Locally Produced Video of 2020. We want to highlight the hard work and time that our volunteers, leadership team, and candidates put into the video. You can nominate the Charleston Democrats Blue Jamboree here. Thank you for your support!
Nominate the Blue Jam for Best Video
Upcoming Events
All meetings until further notice will be conducted "virtually" using Zoom. You can connect by computer or telephone. We will continue to use MobilizeAmerica to RSVP.
THU
FEB04
8:30AM
Virtual Coffee with Colleen

Join Charleston County Democratic Party chair Colleen Condon and fellow Democrats for a cup of coffee and great conversation. No specific topics. We have been meeting for 13 years and do not want to give it up, so it will be on Zoom until further notice.

Virtual Event (by computer or phone)

Click here to RSVP >
SUN
FEB08
6:30PM
West Ashley Democrats Club

The West Ashley Democrats monthly club meeting. Come meet fellow Democrats; elect officers for the coming year; discuss current legislative issues, like the forced birth bill now in the SC House; etc.

Virtual Meeting (by computer or phone)

Click here to RSVP >
---
WEEKLY NEWSLETTER GIVEAWAY
Our last giveaway question was:
"What is the theme of the Wednesday virtual events CCDP is doing for Black History Month this year?"
The correct answer was Wellness (hence Wellness Wednesdays)! Thank you again to everyone who participated! The winner of the giveaway was Sarah Scott.
Sarah, please reply to this newsletter to claim your prize!
We are taking a week off of the giveaway, but be sure to come back next week for a new question!
---
Give Back
CCDP SOCIAL MEDIA TEAM

CCDP is looking for some eager volunteers who would like to join our social media team in order to help carry out CCDP's message via social media platforms. If you are interested, please email erin@charlestondemocrats.com.
---
Contribute
BUY SOME MERCHANDISE TO SUPPORT CCDP!
Support CCDP (and help elect Democrats) by buying a t-shirt, water bottle, or Koozie today! We also have a new item: an Official Charleston Democrat Pint Glass!
BUY SOME COOL STUFF & SUPPORT CCDP
Photo by Cody Silver on Unsplash
---
DemCast is an advocacy-based 501(c)4 nonprofit. We have made the decision to build a media site free of outside influence. There are no ads. We do not get paid for clicks. If you appreciate our content, please consider a small monthly donation.
---