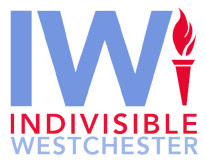 GA Election Is Tuesday
New! Sign up here and help make calls to GET OUT THE VOTE to flip the two Senate seats blue as Trump desperately tries to steal Georgia from Biden.

Donate directly to the candidates via the links below:
New! The Peoples' Agenda is offering rides to the polls. They accept donations – click here to support the effort.
COVID Camps Aren't Real
 
Right wingers are amplifying an article from Russia Today claiming that New York plans to set up COVID camps for infected people. This is FALSE. The article is based on a bill introduced in 2015 that went nowhere. It's a good example of how disinformation uses real information out of context to deceive.
---
DemCast is an advocacy-based 501(c)4 nonprofit. We have made the decision to build a media site free of outside influence. There are no ads. We do not get paid for clicks. If you appreciate our content, please consider a small monthly donation.
---