Hi Indivisibles,
The House and Senate are expected to vote on a coronavirus relief bill as soon as today.
Some background from Indivisible.org:
The people have waited long enough for real relief from Congress. The worsening pandemic and hollowed out economy have caused enormous harm and hardship, and 8 million Americans have been forced into poverty since the summer. Congress is poised to include a COVID-19 relief package as part of the year-end government funding package. But relief means actually getting money to the people. Republicans have done everything they can to prevent enough funding for unemployment insurance (UI) or direct cash assistance from making it into a negotiated package. This is unacceptable.
Fortunately, the Congressional Progressive Caucus (CPC) has announced they will use the power of a voting bloc to include extended UI benefits and cash assistance in the form of $1,200 checks for every adult and $500 for every dependent into the bill. This is a big deal! It is vitally important that progressives wield their power to deliver results for the people. And we need to have their backs.
If enough progressives band together, they have the ability to block the "rule" from passing, a procedural measure that allows the full bill to come to the floor for a vote. The CPC can demand that unless the bill is improved or they are allowed to introduce an amendment that adds $1,200 direct cash assistance, they will vote against the rule as a bloc. We need to support the Representatives who are making these demands, and also put pressure on every Representative to support including extended UI and direct cash assistance in the final bill.
This week (today!) we're contacting our members of Congress to tell them a relief deal must include direct cash assistance.
Example call scripts and contact information for our members of Congress are below.

And check out our event calendar at https://indivisibleyolo.org/calendar/ for virtual events and actions, including Action Coffee and Georgia actions!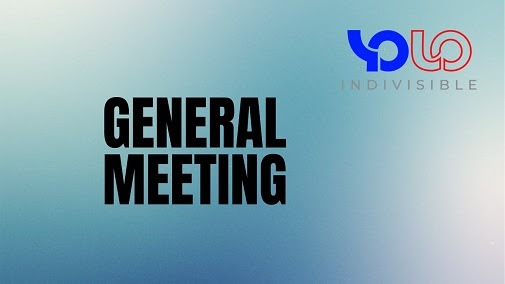 There will be no December General meeting: Our next General Meeting will be Jan. 25th at 7pm -we hope to see you there!
---
Tell Our Members of Congress: A relief bill must include direct cash assistance!
Sample Call Script:
Hello, my name is [YOUR NAME]. I'm a constituent from [CITY, zip code] and I'm calling to demand that extended unemployment benefits and direct cash assistance be included in a COVID relief package.

People are struggling and have already waited too long for relief. The best way to put money in the pockets of people who need it is by making sure that folks who have lost their jobs have adequate unemployment benefits, and that everyone receives at least $1,200 in direct cash assistance. The COVID relief bill is an emergency, and it's outrageous that supporting the people could be left out of the bill.

Will Congressman Garamendi/Senator Feinstein/Harris vote against the rule to bring the bill to the floor unless it includes extended unemployment benefits and direct cash assistance? And will they support an amendment to add this necessary assistance if there is a vote on it? It's time to pass relief for the people, and I will be watching this vote closely.
---
DemCast is an advocacy-based 501(c)4 nonprofit. We have made the decision to build a media site free of outside influence. There are no ads. We do not get paid for clicks. If you appreciate our content, please consider a small monthly donation.
---