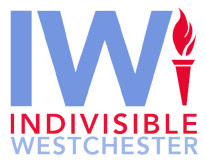 We've Heading Down the Atlanta HighwayJoin us for a special performance by Kate Pierson of the B-52s! We are raising money forFair Fight, one of the groups credited with helping turn Georgia blue during the presidential cycle. Fair Fight is working to help get out the vote for the upcoming Senate race in Georgia that Democrats must win in order to take control of the U.S. Senate. Click here to support our Westchester-wide fundraiser. You can donate any amount to attend!Our fundraising drive culminates in a Zoom event on Wednesday, December 2nd with a special performance by Kate Pierson of the B-52s (Love Shack, baby).The best way we can help win these Senate seats is by assisting organizations on the ground in Georgia via fundraising, phone banking, text banking, and postcarding. Find out more about Reverend Raphael Warnock's campaign for U.S. Senate.Find out more about Jon Ossoff's campaign for U.S. Senate.
Phone Banking
---
Click here call voters with the New GA Project.
Sign up to phone bank with Mijente and call Latino voters in GA.
Text Banking
Postcarding
We are writing postcards via Postcards to Swing States.
Thank you to those who have already signed up to postcard via Reclaim Our Vote. We are sending out 25,000 postcards to Georgia voters!
Harckham Wins

Congratulations to Senator Pete Harckham who won reelection to the State Senate by defeating Trump apologist and former County Executive Rob Astorino. Thanks to all of you who supported Pete's campaign.
---
Click Here To Register.
---
51 More Days to Go!
---
DemCast is an advocacy-based 501(c)4 nonprofit. We have made the decision to build a media site free of outside influence. There are no ads. We do not get paid for clicks. If you appreciate our content, please consider a small monthly donation.
---