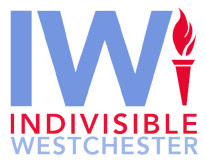 "We are the United States of America. And there's nothing we can't do, if we don't do it together." 
— President-Elect Joe Biden
Joe Biden is right. There's nothing we can't do if we do it together. For the past four years, we've worked together here in Westchester, tirelessly organizing to win help elections because we love our country and believe democracy is worth fighting for. This ground breaking moment in American history is thanks to you, all of you. Take a moment to celebrate this victory. And be ready for the challenges ahead, because we still have plenty of work to do in order to help repair the damage of the past four years. But take comfort and pride in knowing that we can do it together! 
Georgia Remains A BattlegroundHelp celebrate Biden's victory by working to hand him a Democratic Senate. Control of the U.S. Senate comes down to Georgia, with both Senate seats there still up for grabs; the runoffs for Jon Ossoff and Raphael Warnock are on January 5th.
We are supporting Reclaim Our Vote's postcarding efforts in Georgia. Please email us @ IWpostcarding@gmail.com to get started. 
If you want to order your own cards, you can here, and we will supply you with addresses: https://reclaimourvote.go.customprintcenter.com/
Stay tuned for other ways to get involved via phone banking, texting, etc.
---
DemCast is an advocacy-based 501(c)4 nonprofit. We have made the decision to build a media site free of outside influence. There are no ads. We do not get paid for clicks. If you appreciate our content, please consider a small monthly donation.
---